One of the things I get asked most about over Instagram is where my jewellery is from. I've always loved jewellery, and have collected pieces over the years from all parts and phases of my life. My Grandfather on my Mums side was actually a silversmith and used to make his own pieces, some of which I still have and bring out on special occasions.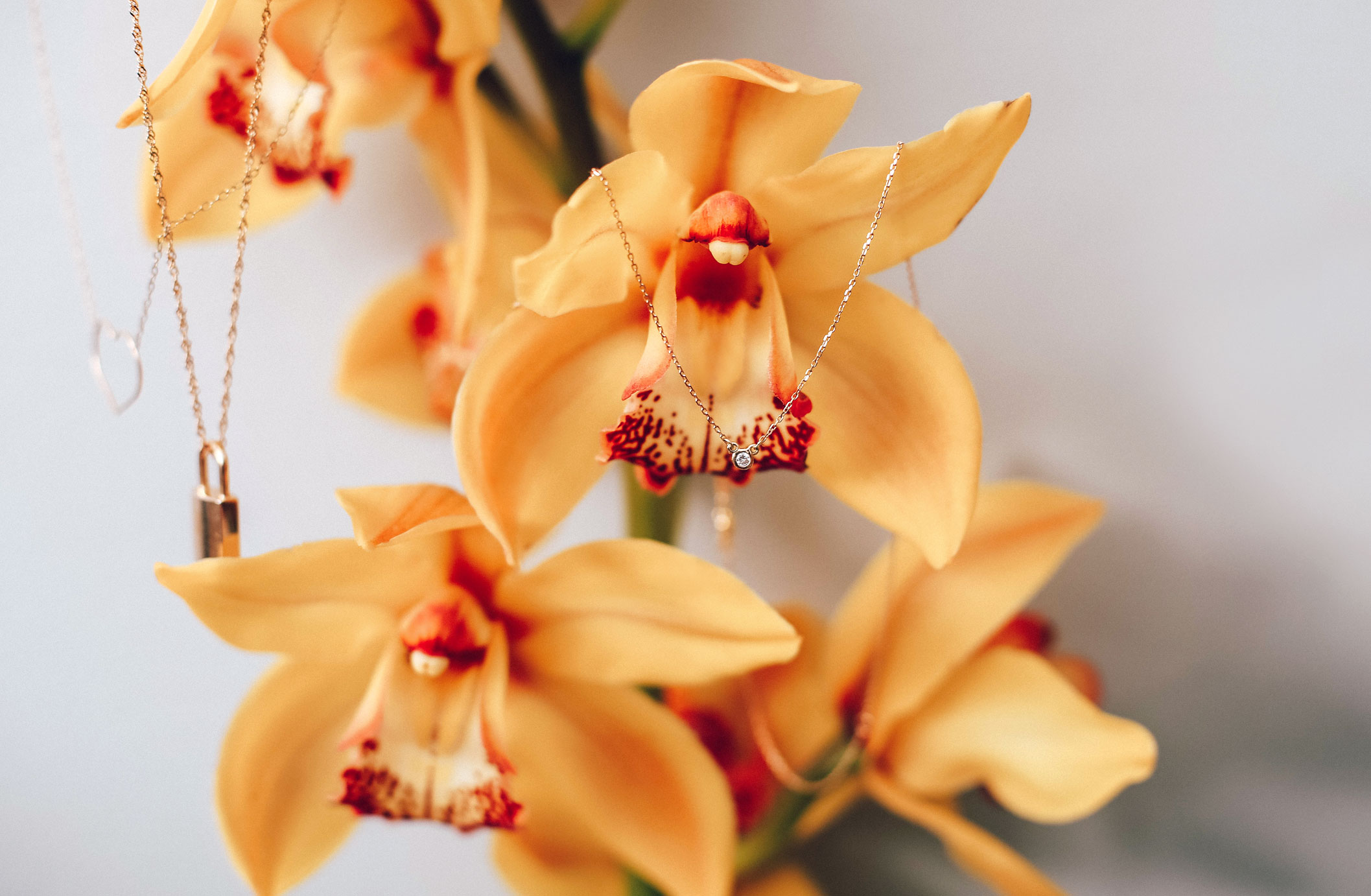 When it comes to my daily jewellery, I've moved to gold and gold plated where I can, and things are getting finer and finer as the years go on…! I thought I'd take you through some of my favorite brands (Australian and International).
Necklaces, and fine necklaces at that are absolutely my go to. These are the pieces that I never take off, so I need them to be of quality. Last year I purchased this tiny diamond necklace from
AU Rate
which I hardly ever take off. Yes, it's a little more on the pricey side, but I can hand-on-heart say that it's worth it. A great gift idea for a
(very)
special occasion. Or, just a gift from you, to you.
Because.
I was also gifted this beautiful initial necklace recently which I, also, have not taken off since I received it. I love this for two reasons — the initials being so tiny and looking more just like an accent from afar, and also that you can build the initials to as many or few as you'd like. I love wearing this one and my
AU Rate diamond necklace together.
Another fine piece is this one from Elvis et Moi — something I purchased three of before Rose was born, and have two away to my two very close friends here in Sydney as a thank you for supporting me like family. I think like with everything in life, it's lovely to have a memory or meaning attached to things you wear or see every day.
The two more chunkier pieces is this locket which my husband gave me for my 32nd birthday, and then an amulet which was given to me by my Grandma. It actually belonged to my Great Grandma, and is a piece I obviously hold very dear. It has a photo of my younger brother and my first dog in either side… Jewellery doesn't really get more special than that, at least to me.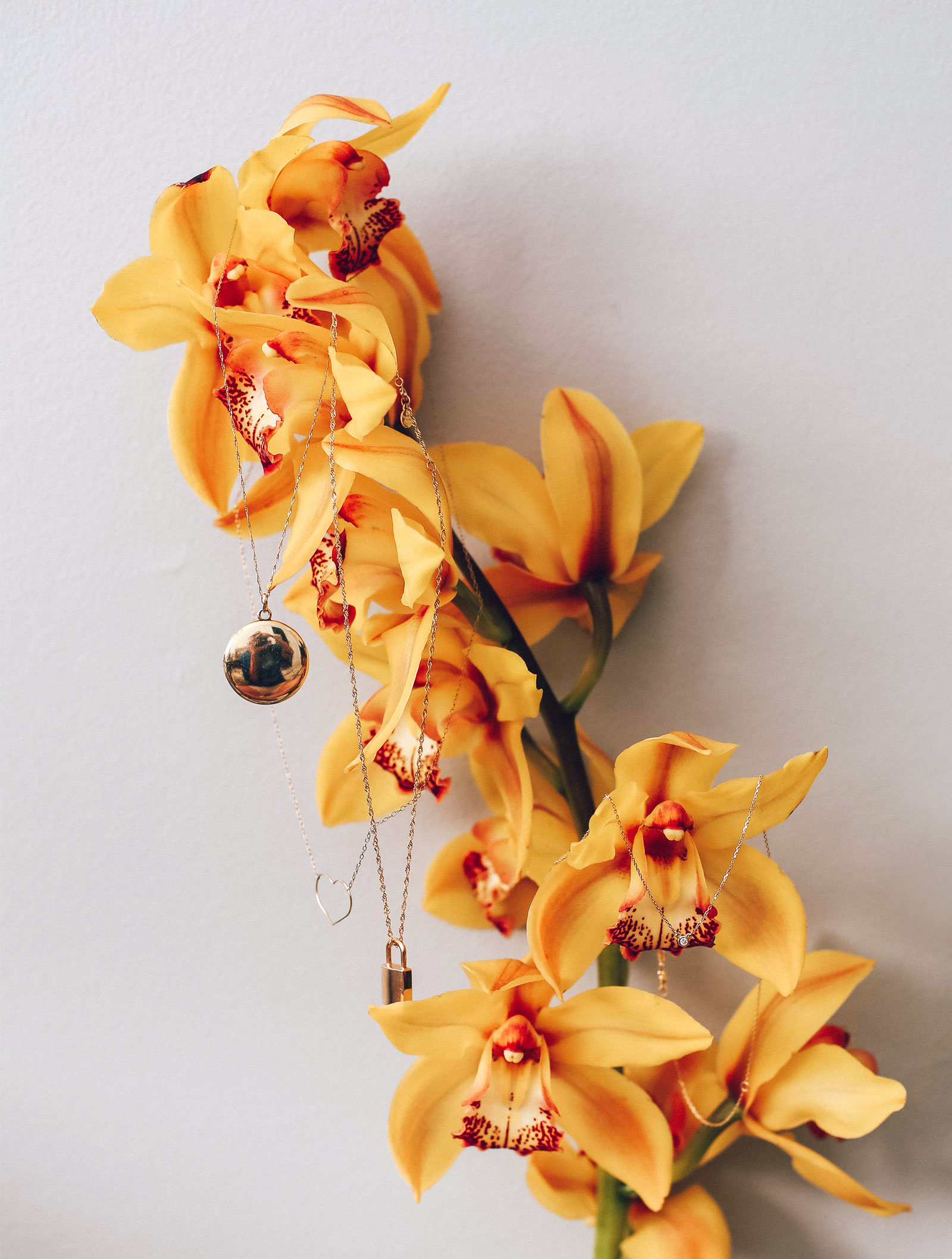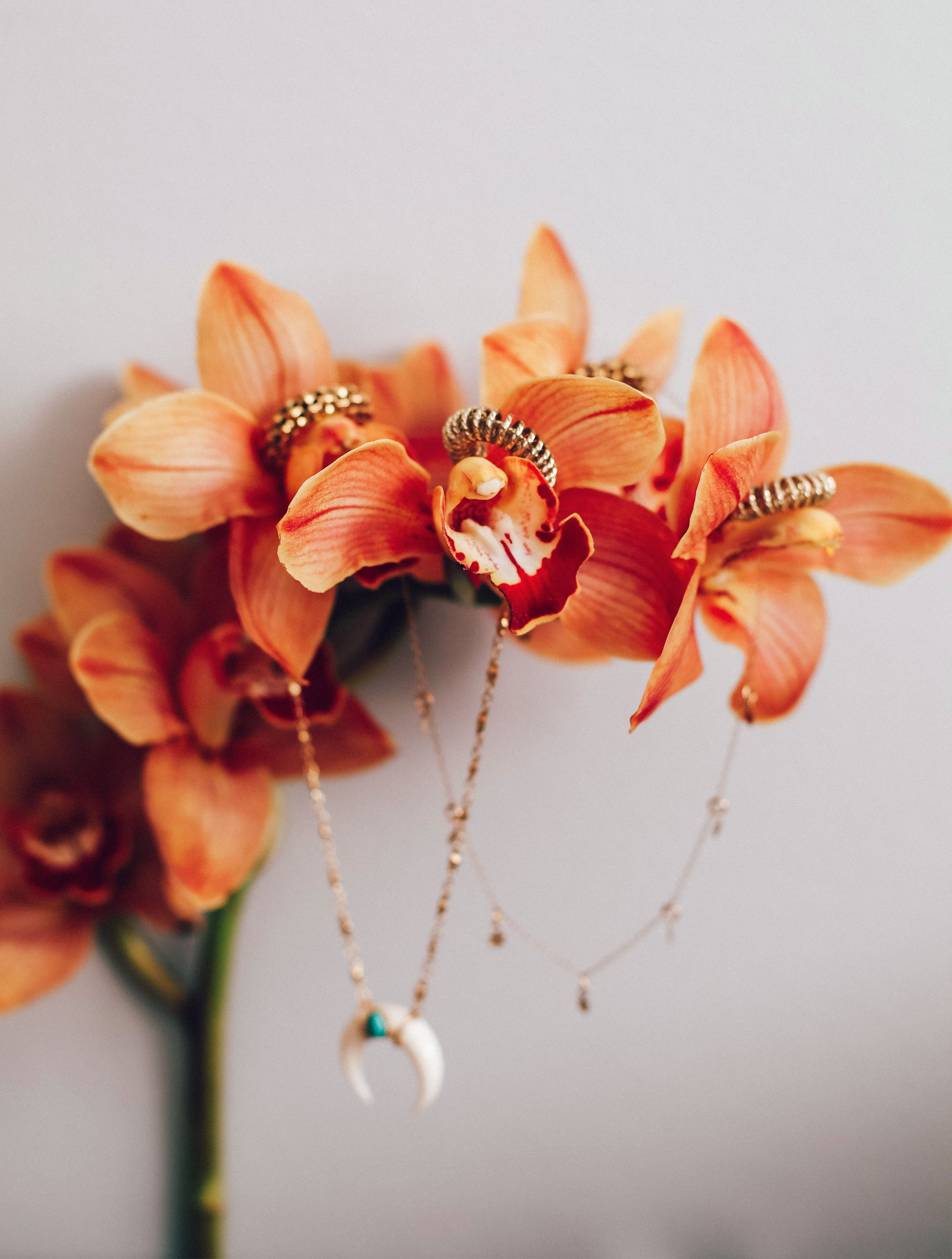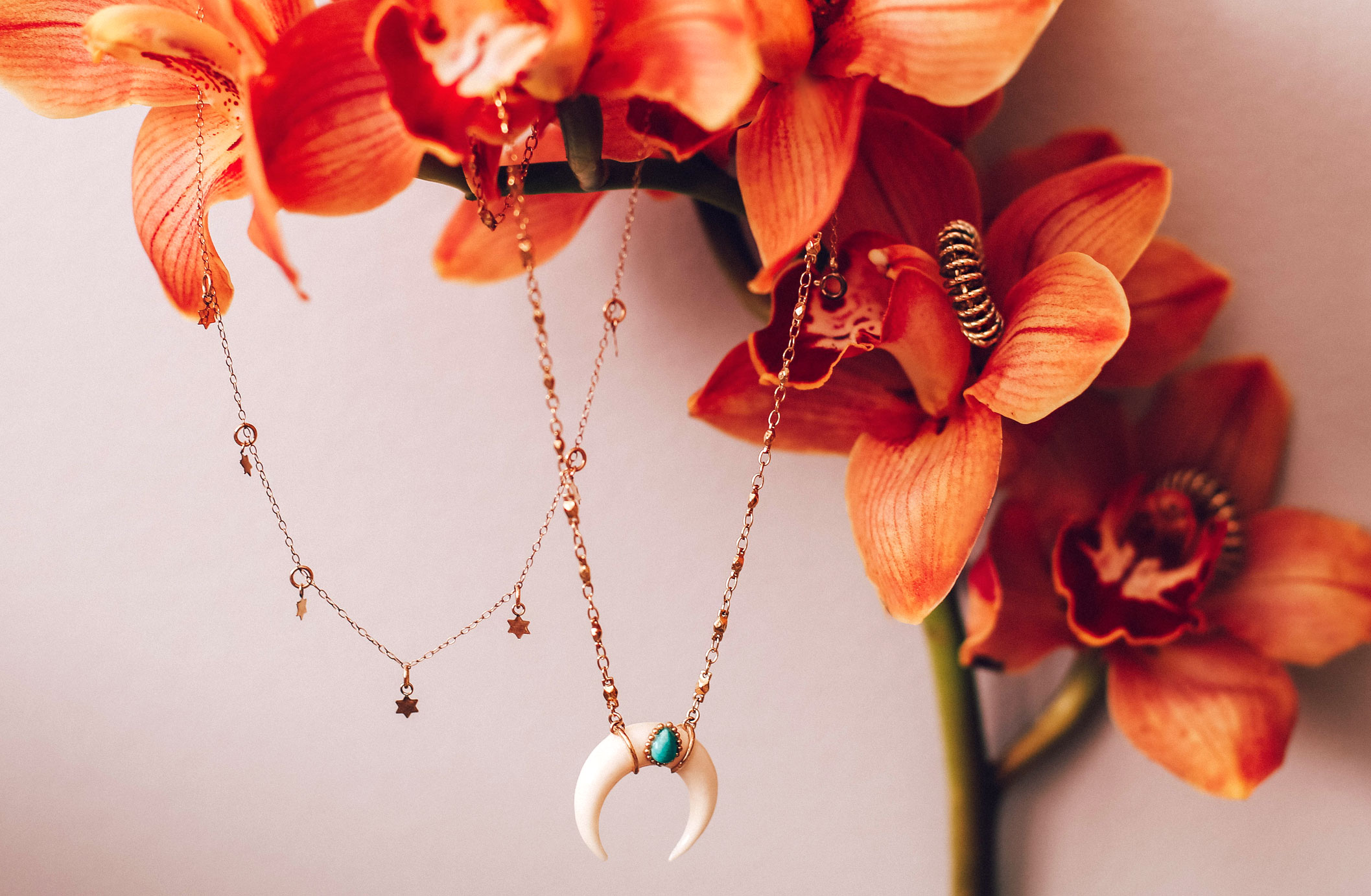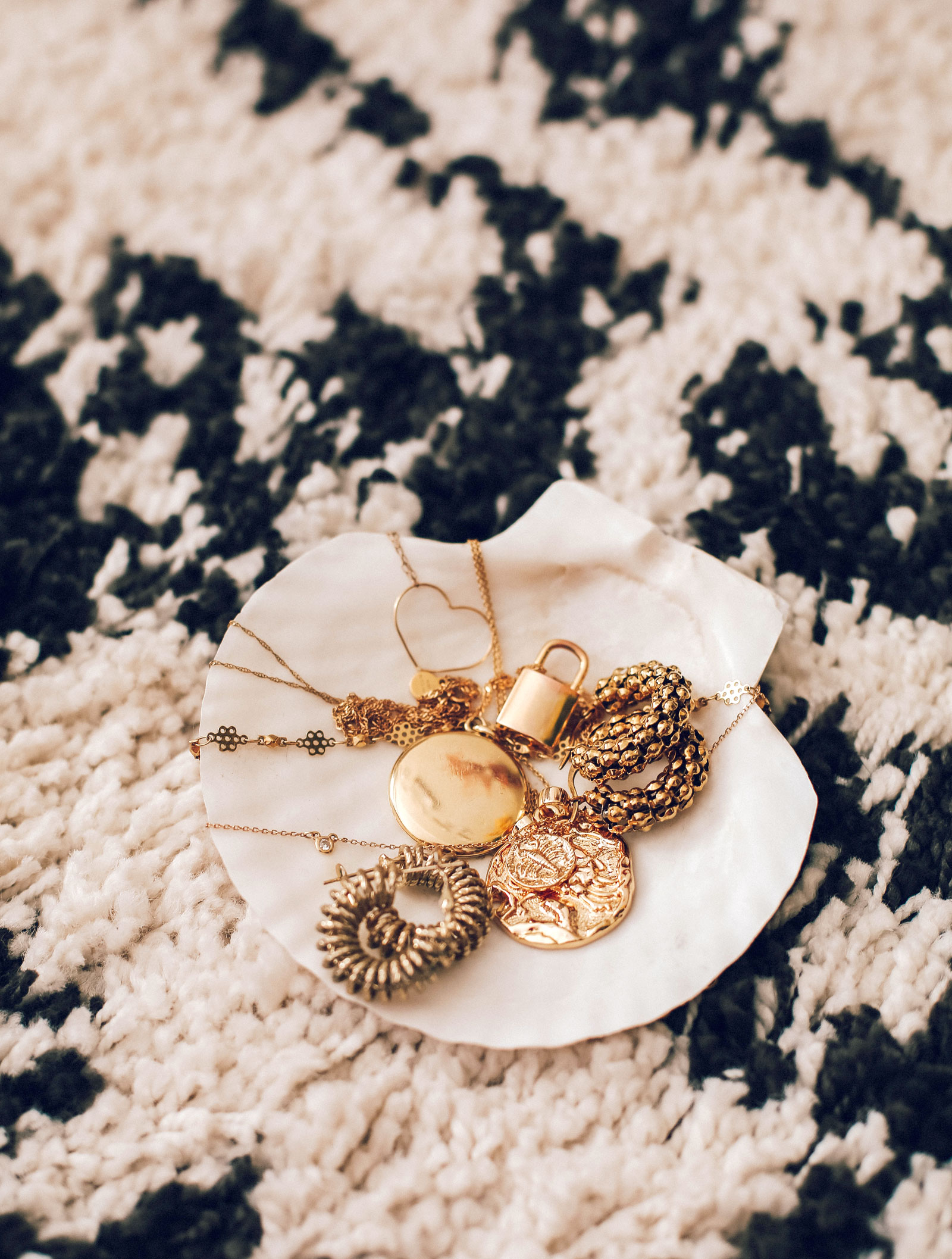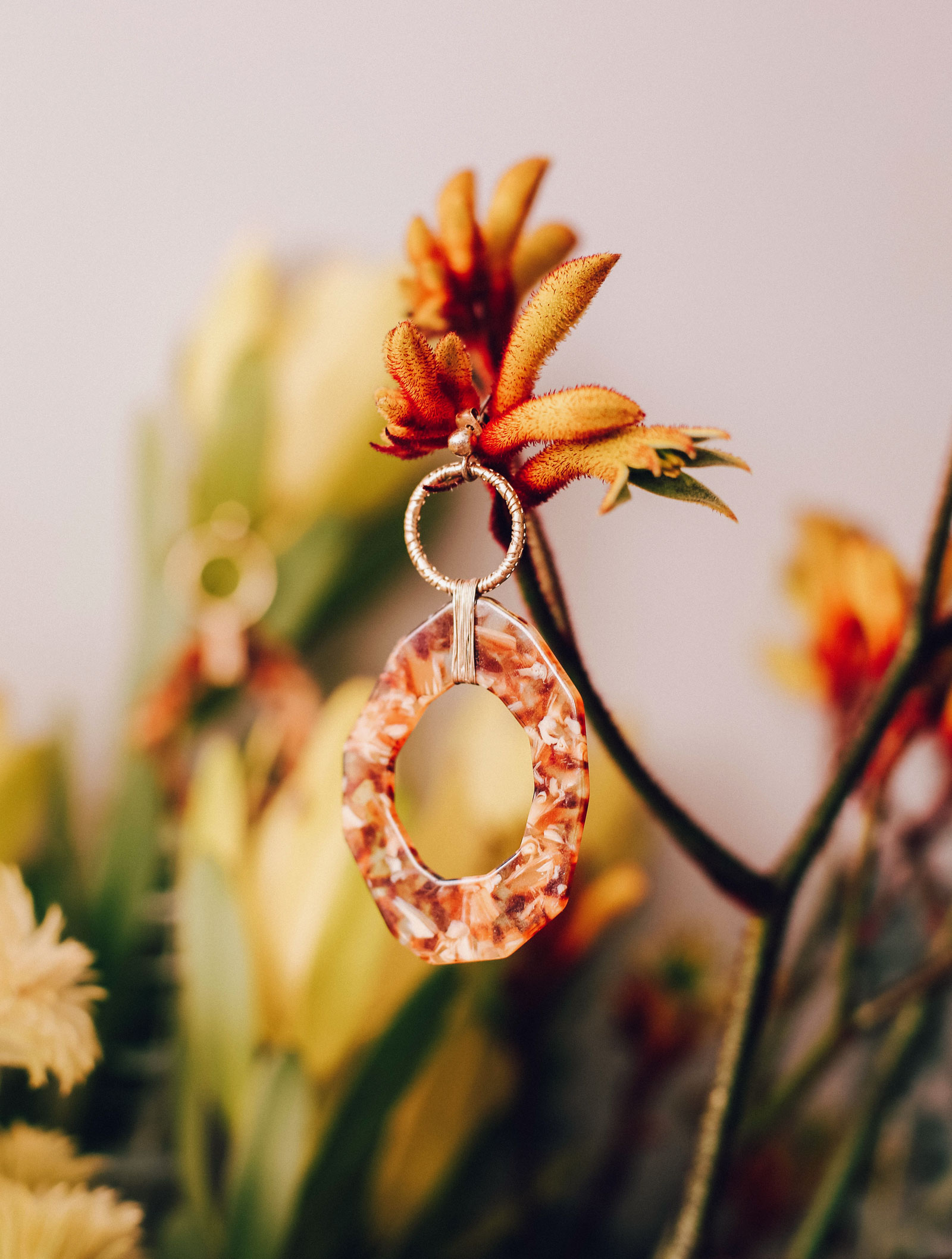 Lastly my YCL zodiac piece has a Leo for myself, and a Scorpio (husband) — I get so many comments on this, and love the way it sits. It's another great piece you can build and customise as you please. I do think with all of these pieces, going fine is key, and make sure you choose quality over quantity.
When it comes to earrings, I absolutely have my daily dainty sets of small gold hoops and pearl studs, but if the occasion calls for it, I do like to add a bit of an accent earring. Again, I tend to go mostly for gold here, but I couldn't go past those big tortoise shell dangle earrings which are perfectly paired with a black silk slip and a ballet bun.