four simple ways to update your spring wardrobe
About a week ago I felt like spring and warmer weather was just never going to come back around. Though we've had a pretty mild Winter here in Sydney-town (but climate change isn't real, right?) I must say at this stage I'm pretty done with my jeans, coats and boots. I mean, they were fun for a while, but I think it's time to move on.
A combination of having to move every 12 months for the past 3 years, and becoming a hell of a lot more conscious about everything I consume, including fashion, made me re-think the annual wardrobe update, or if I even needed any. I wanted to inject simple staple pieces that I know I'd wear for a long time, things that are versatile and not too high on the "trend" scale. After going through my wardrobe I saw four easy, basic pieces that were missing, that would be long-term recruits and perfect for Spring.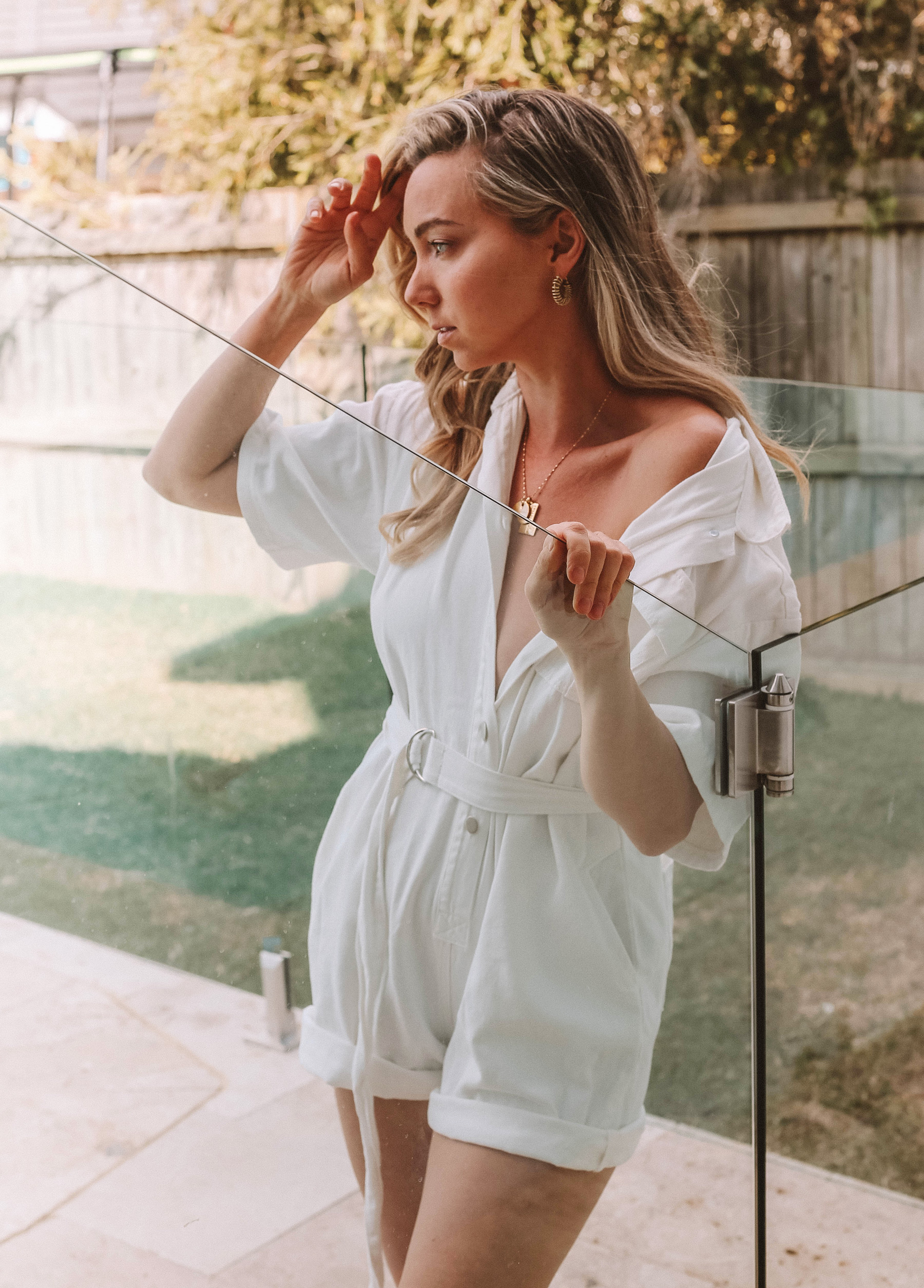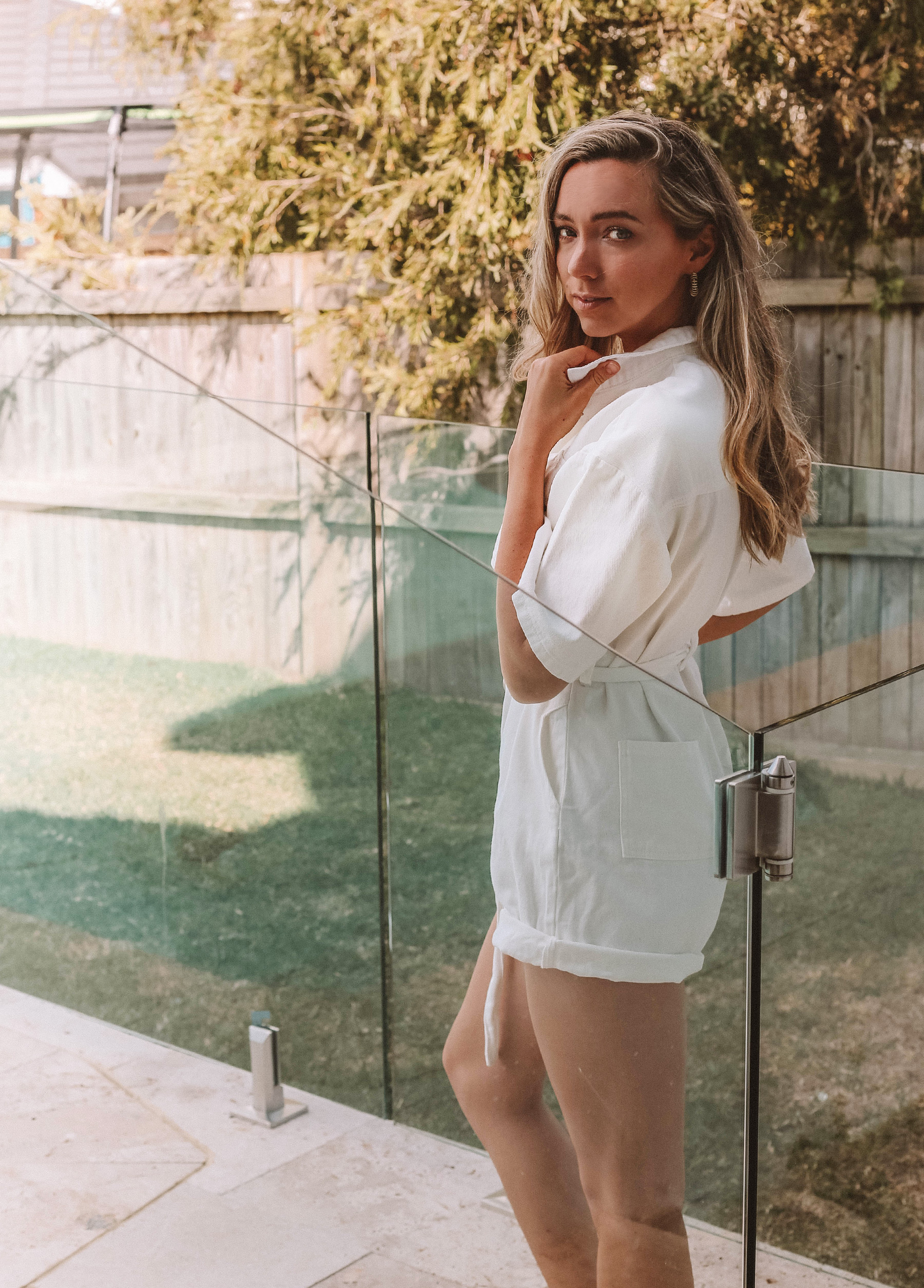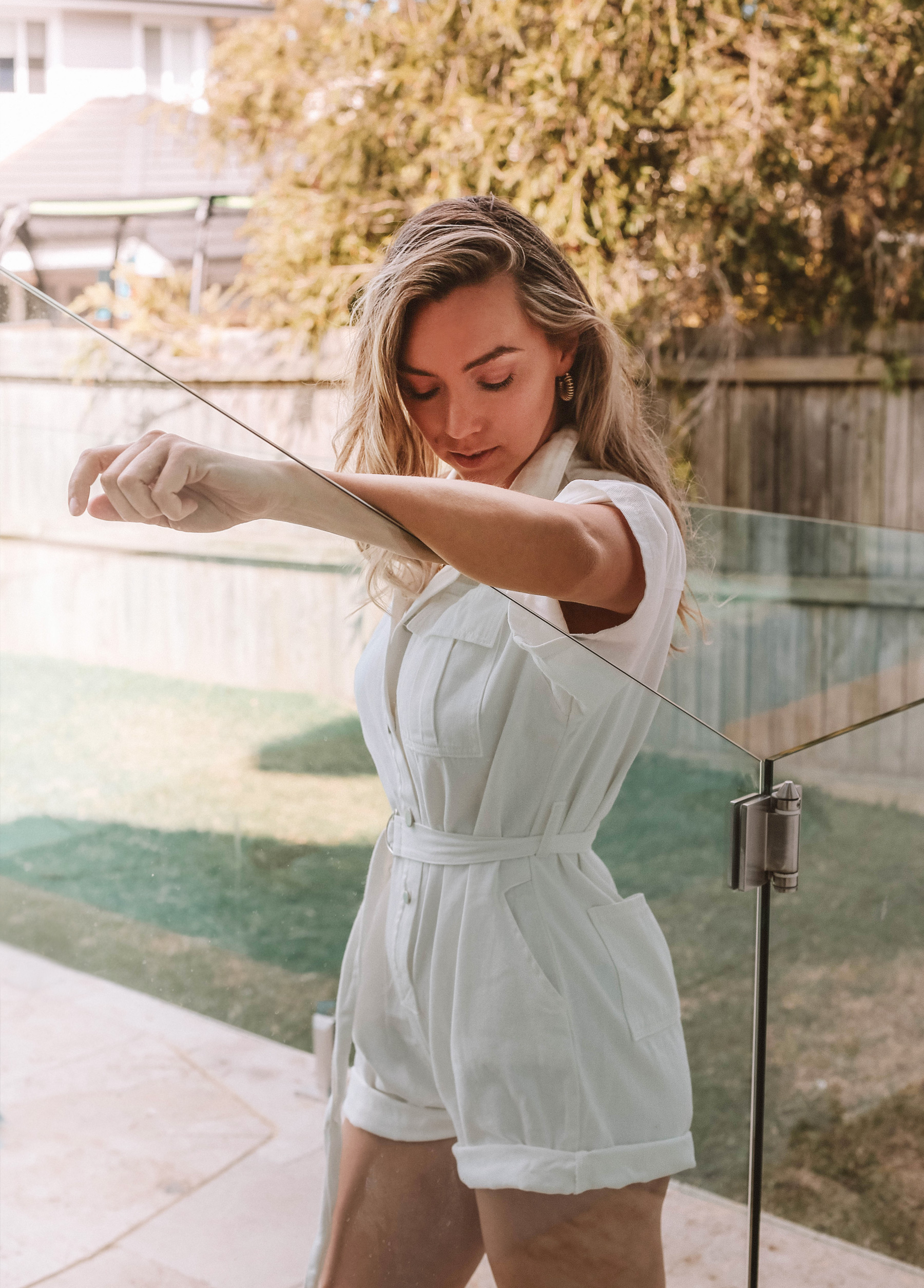 What else screams Spring more than white denim?
As I'm quite the self-confessed jeans collector, another pair of jeans just wasn't going to cut it this time. When I spotted this white denim jumpsuit it ticked all my boxes, and wasn't something that I already had in my wardrobe. I'm currently also a sucker for anything over-sized. This with a pair of con's for a Sunday brunch, or dressed up with a pair of boots would work just as well.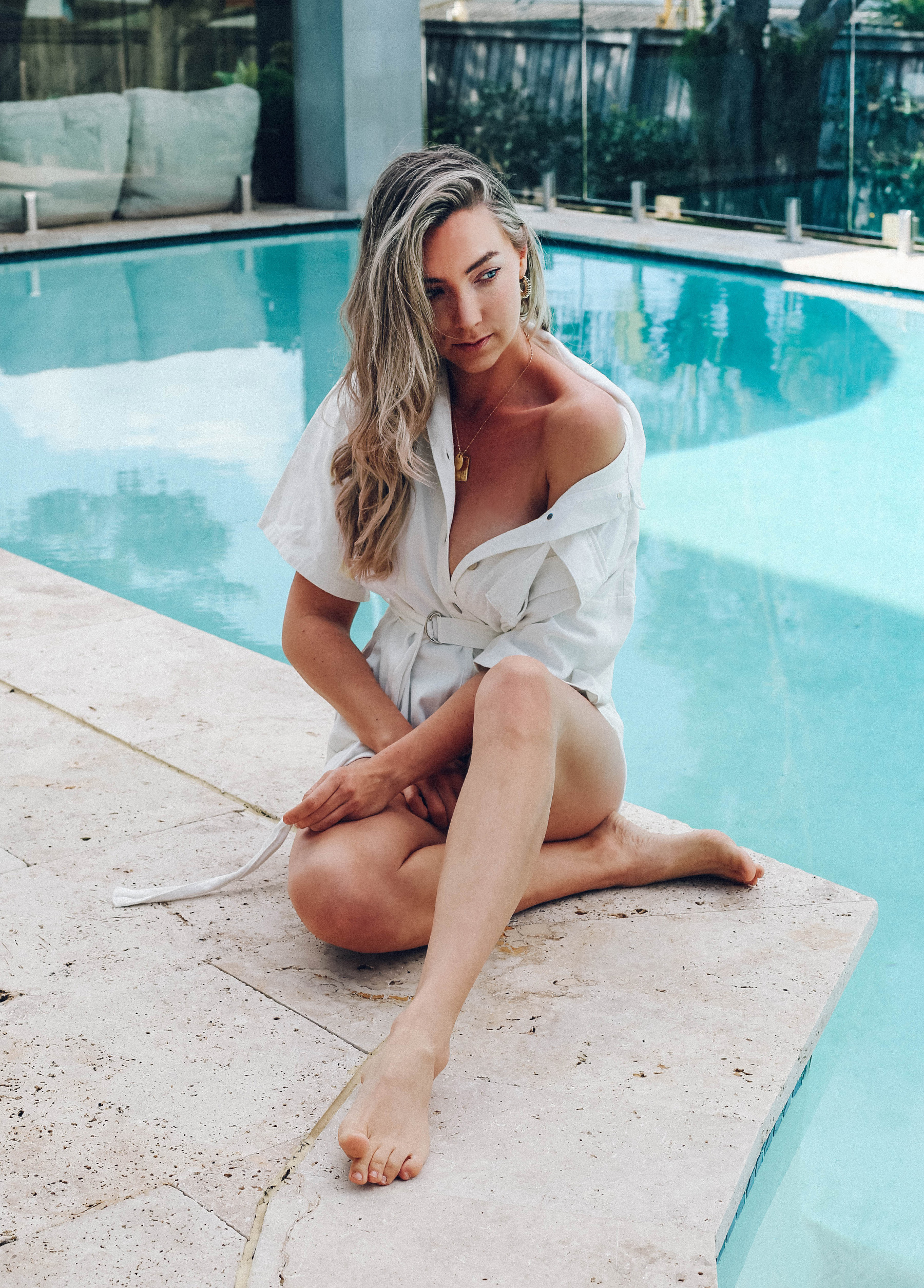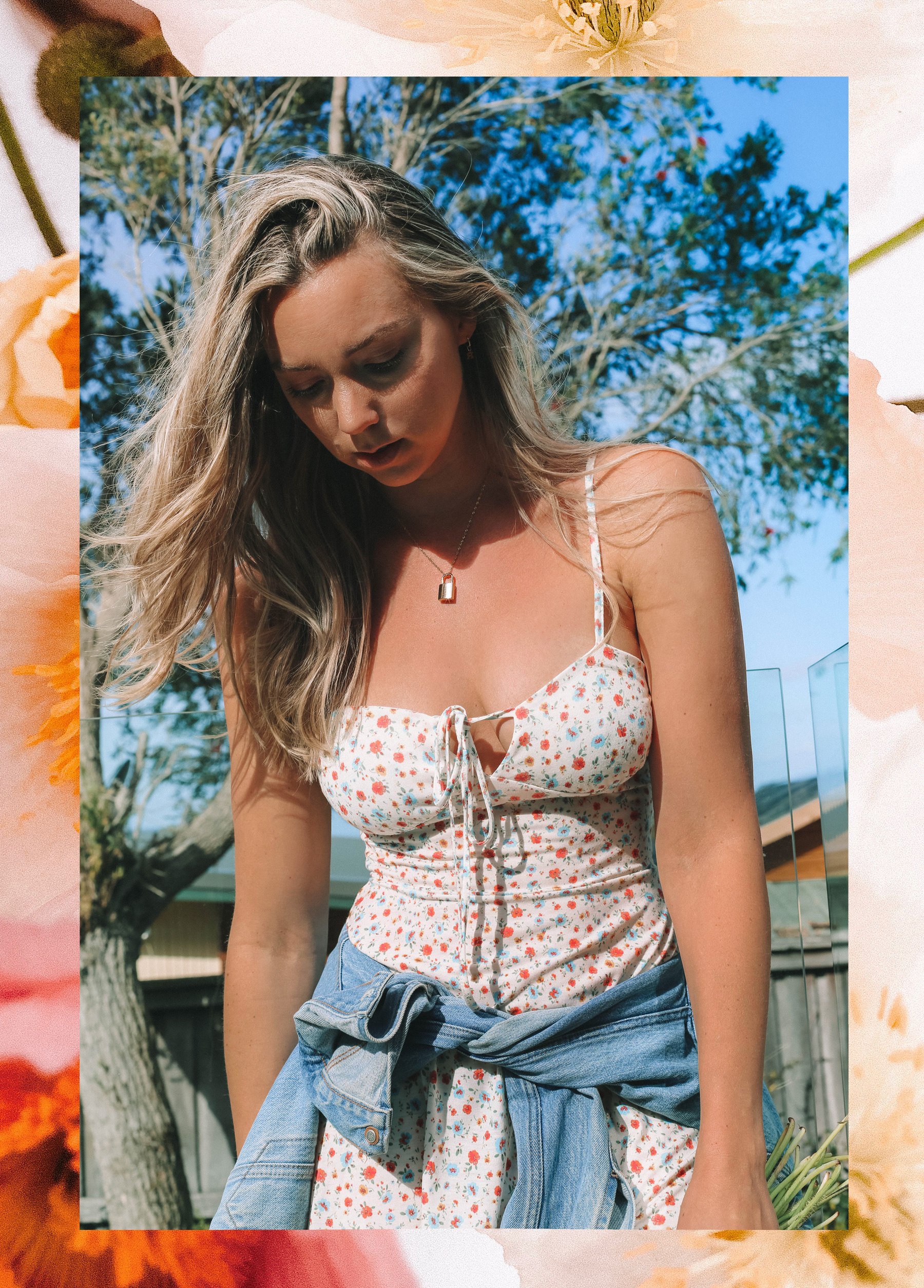 OK, I'm just going to come right out and say it. I'm not feeling a million percent confident in the mini dress, just yet. But I absolutely want to be by the time summer comes around, and I also know that most of it is in my head, so the plan was for this pretty little thing to help me get there.
A floral dress in any way shape or form teamed with a denim jacket is a combo that you can easily take from Spring, to Summer and even into Autumn, so it felt like a solid choice. And I'm not going to lie… it was also secretly an excuse to get out my new Mecca eyeshadow palette…
This number can be found (at an amazing price too) on Pretty Little Thing's website.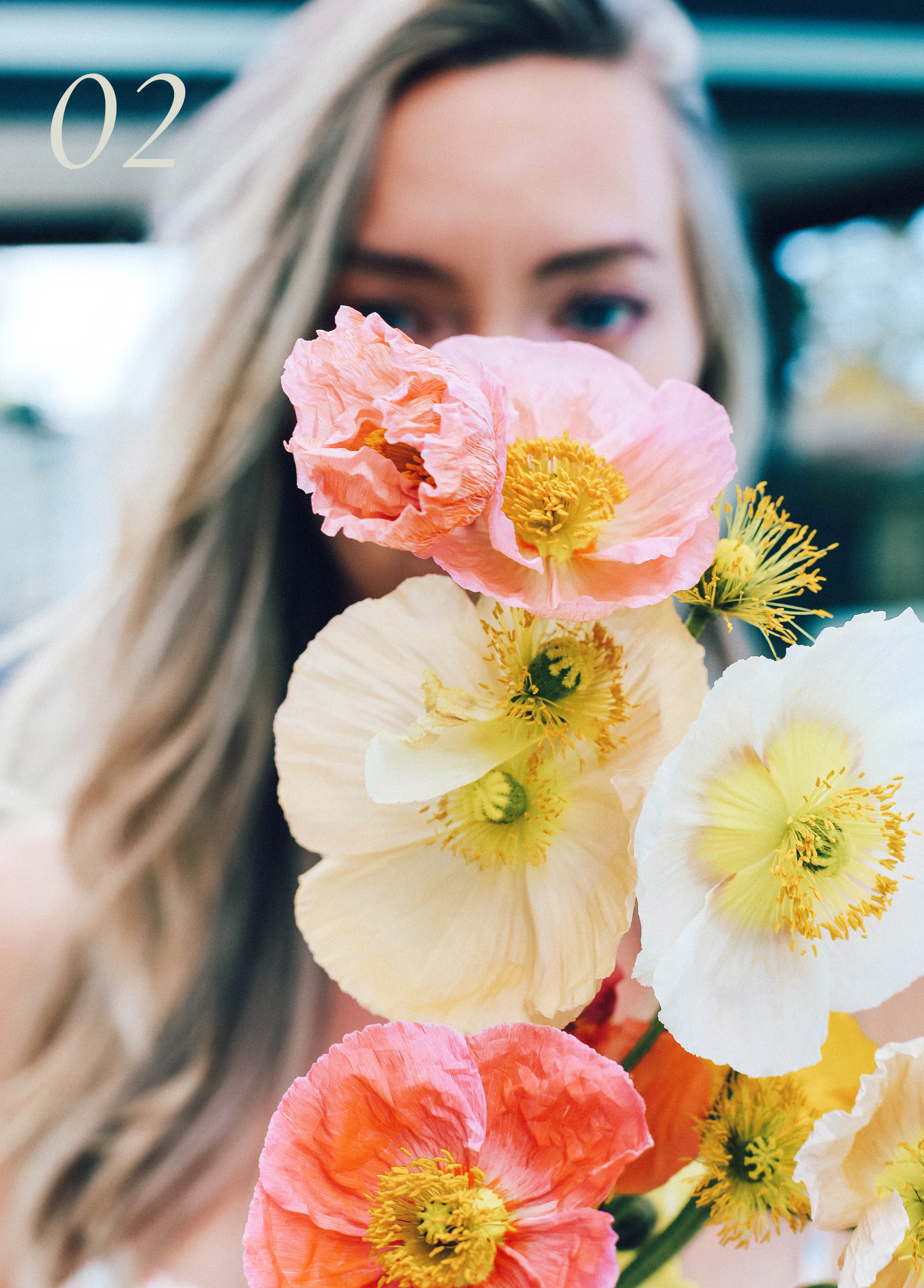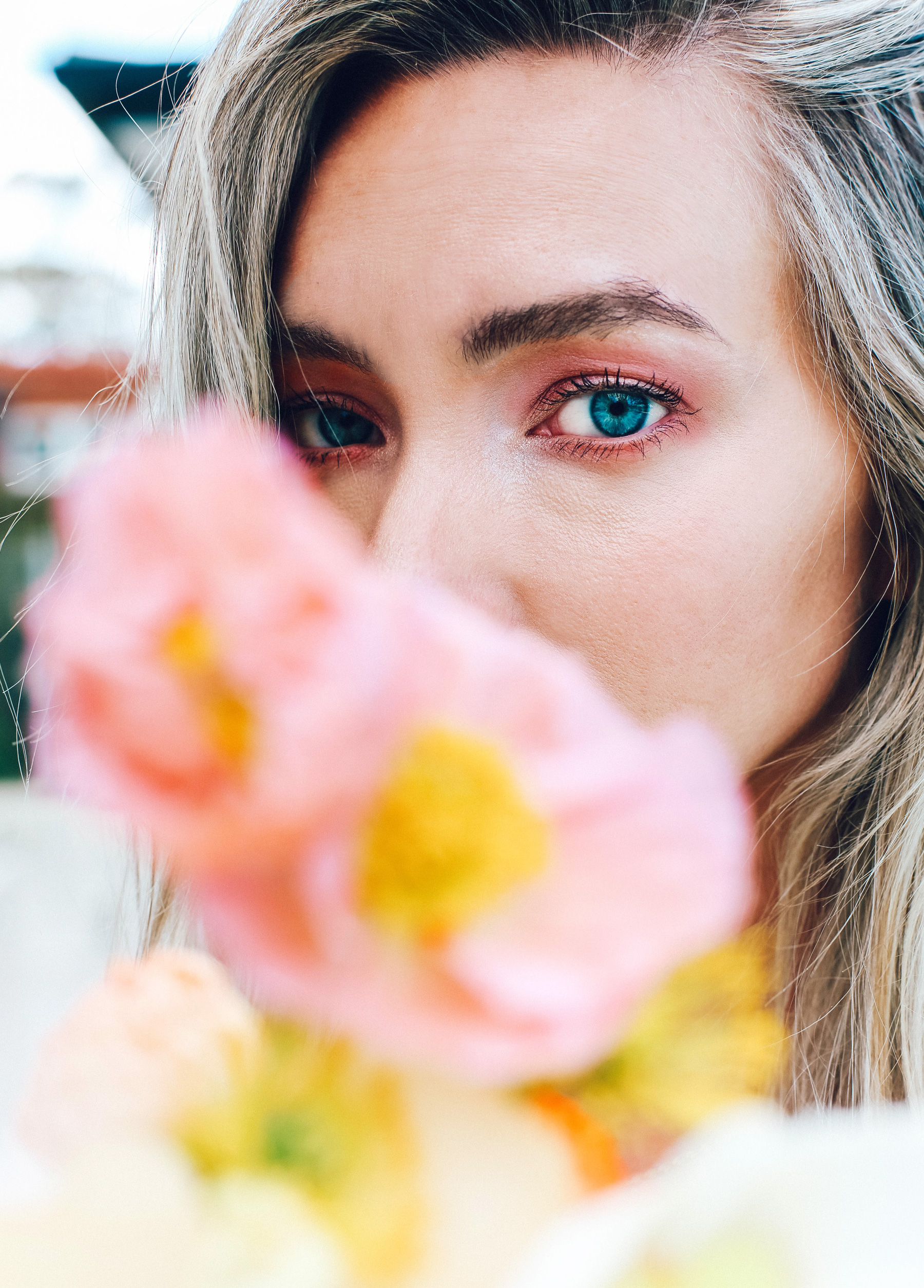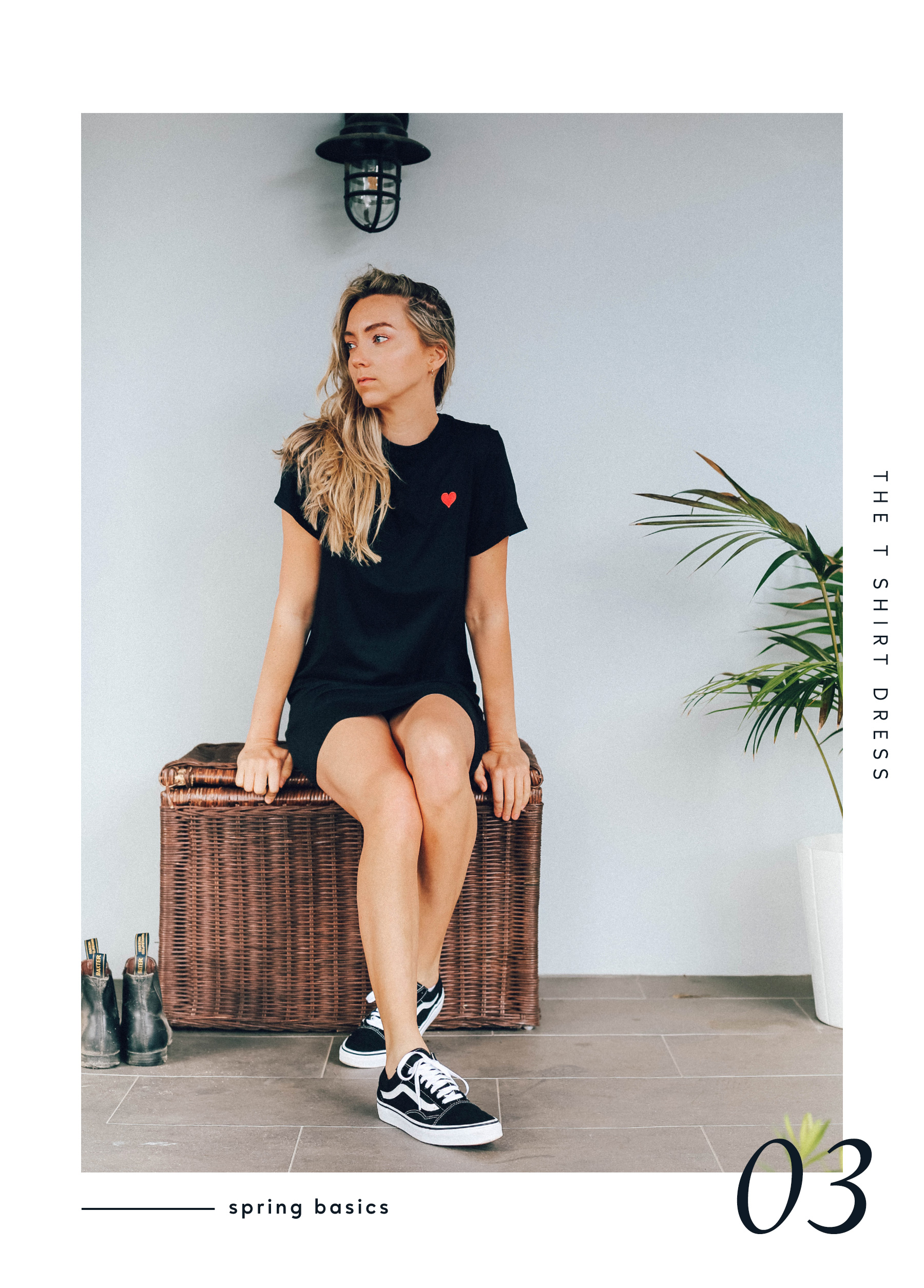 … really needs to introduction, right?
I wanted something in cotton to make it an easy-t0-wear piece on hot Summer days, but suitable for slightly cooler Spring days also. Couldn't go past the super sweet heart detailing on this one, and I've worn it to death since it arrived. This will also be the perfect "throw in your beach bag" type of dress.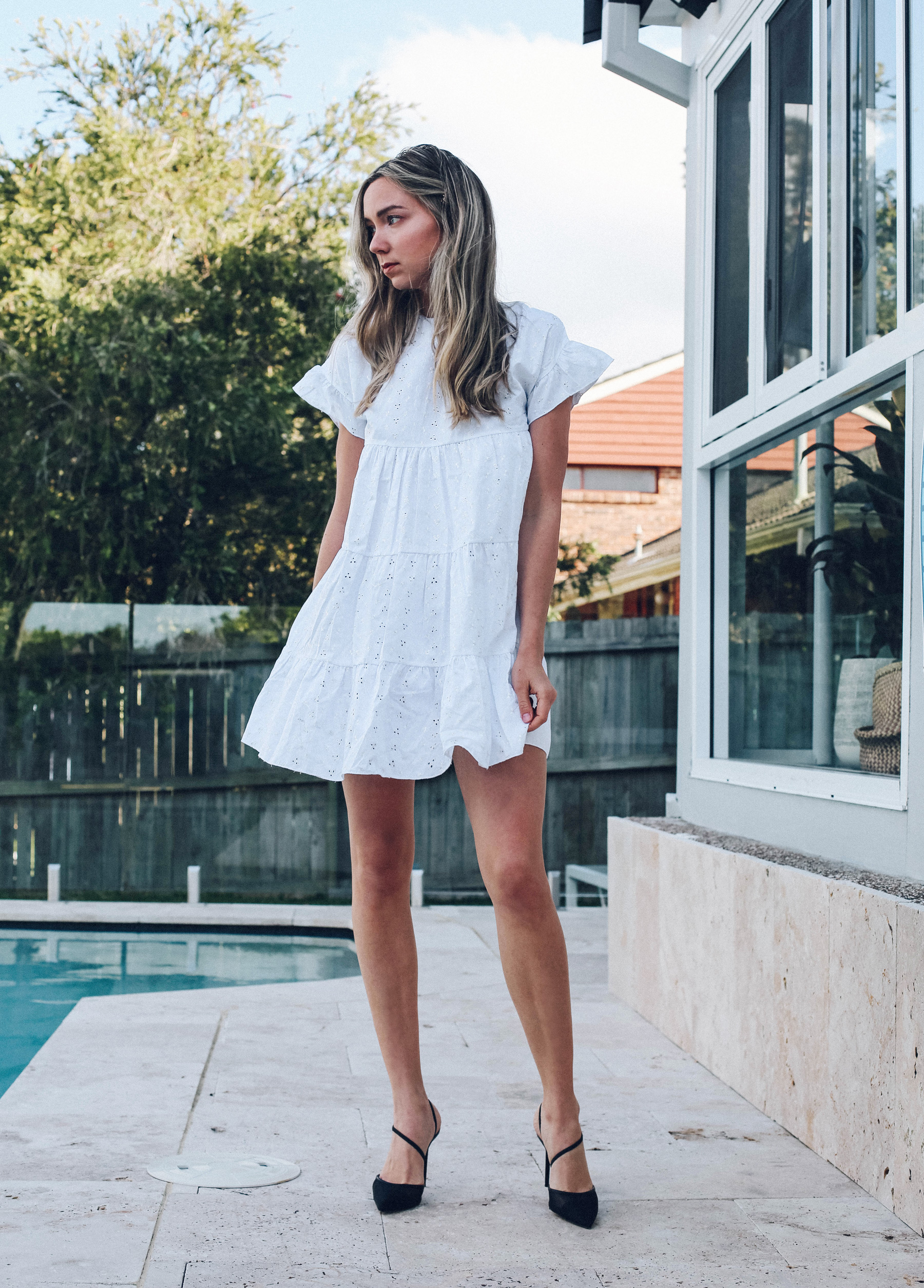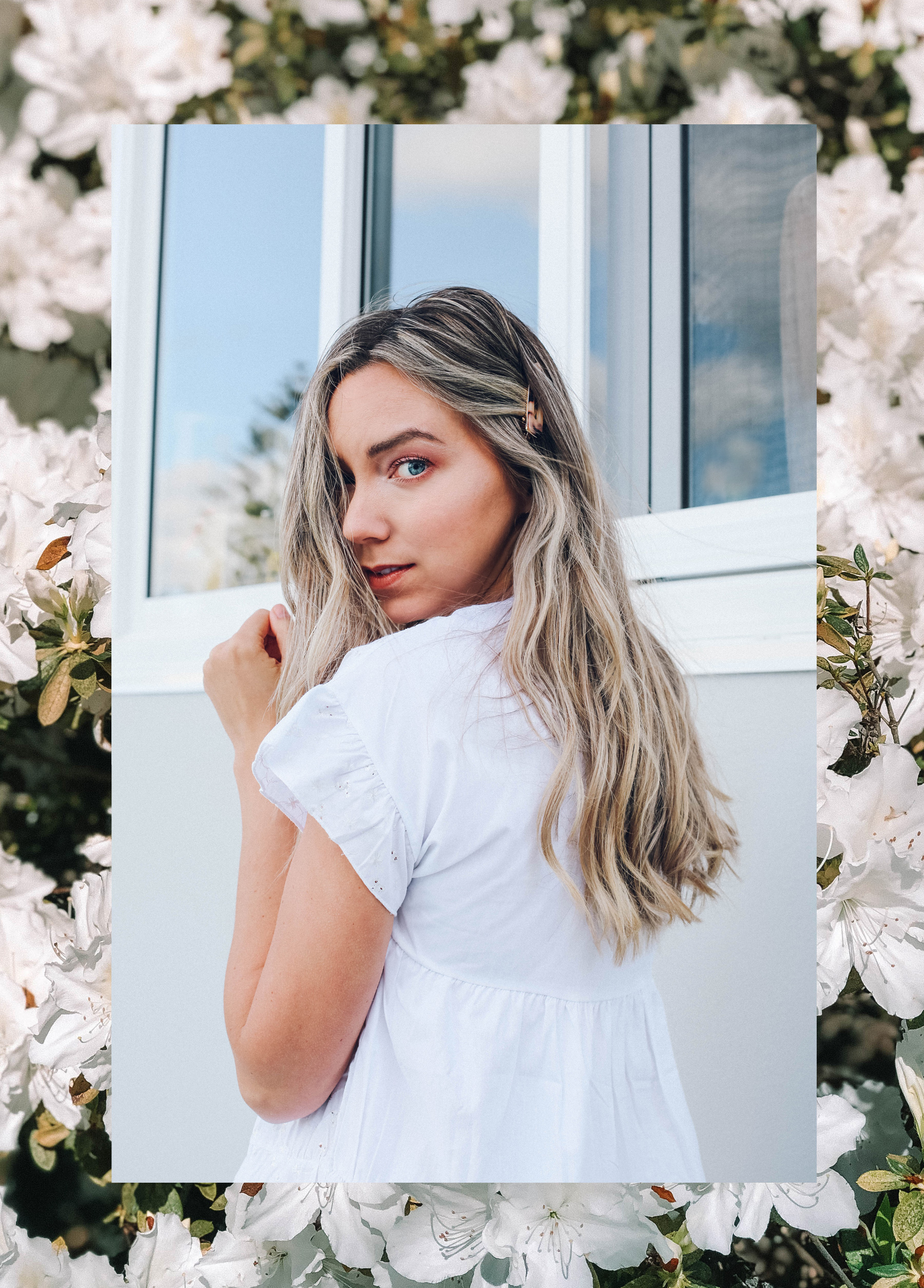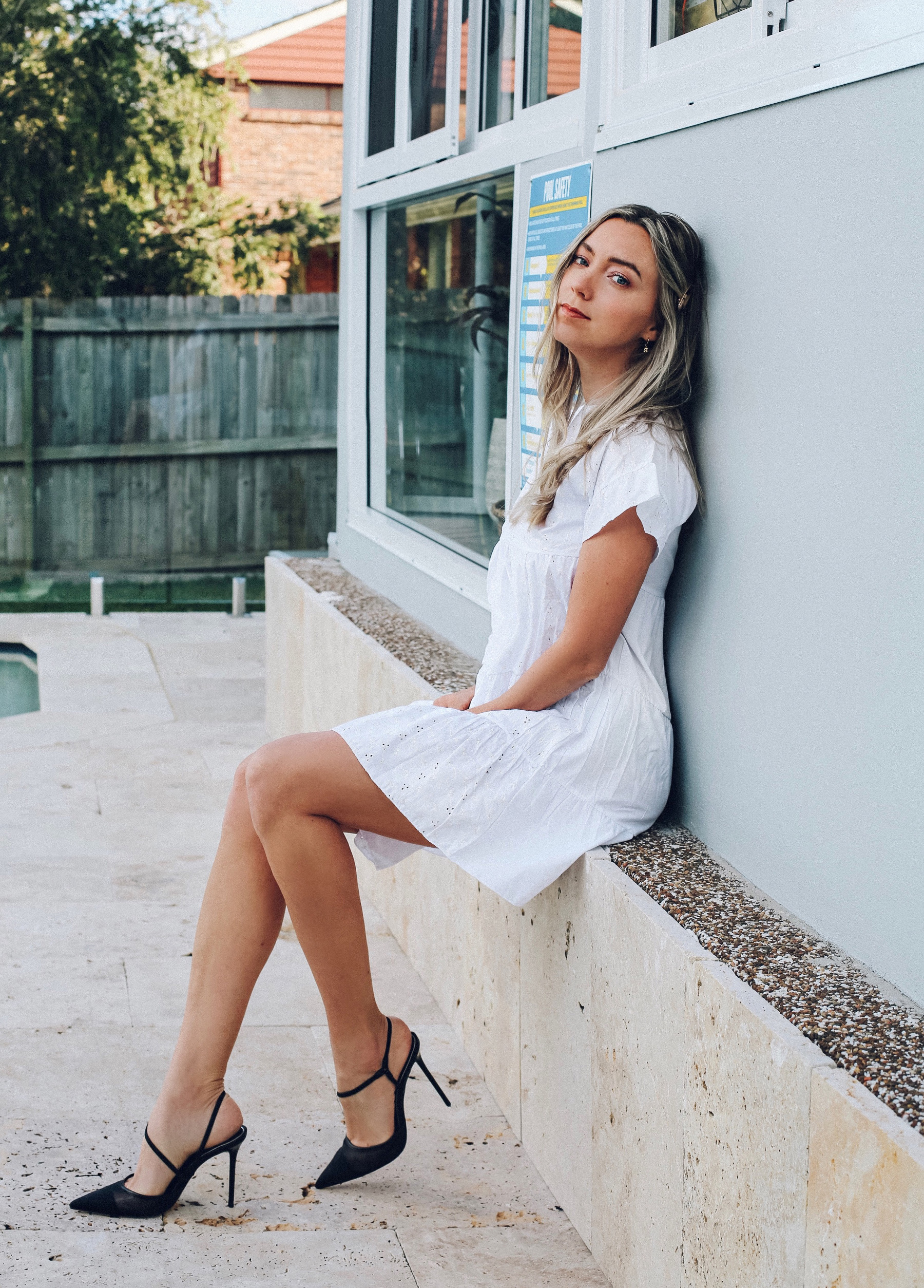 Because I guess, on occasion, I will be dressing up. Dressing up in Spring, in Australia though, feels like such a casual and easy way to "dress up", where you can get away with a floaty white dress like this, a pair of heels and a little bit of effort with your hair and make up.
I love the sleeves on this dress, and if you're more of an LBD than a LWD girl, this comes in black too.
With a less-is-more wardrobe attitude, I'm pretty happy with this wardrobe update, as I know I'll get plenty of wear out of all these pieces. Now, all we need is a little more sunshine.