halloween costumes you'll actually wear again
I remember Halloween growing up in South East Asia, and as a student of American / International schools, October 31st was a big deal. Costume choices were a real dilemma every year, and it was important to up the ante every time to score the most candy. Being a creative, I always took this job very seriously, and would spend plenty of sleepless nights pondering over my choices and trying to figure out how I could make something out of nothing with my non-existent budget.
Needless to say, times have changed and what was once considered a serious costume commitment turned into more of an excuse to dress in skimpy fishnets and over-do the eyeliner in teenage years, has now distilled into more of a panic-moment when I realise that we don't have any candy in the house when the neighbourhood kids are knocking on the front door.
Now, thought this may not be the year for me to enjoy a good Halloween party, there's never an excuse to not get festive. With a newborn in the house there really wasn't much time (or energy!) to put into any extravagant costume, which is why I decided to put this post together to give those of you whom might be sitting last minute without costume ideas some inspiration. Or, if dressing up just isn't your thing, these ideas are based off things that you might even have a home. Alternatively, get yourself a ten day old in the house. The bags under your eyes will send the kids running away from you screaming, trust me.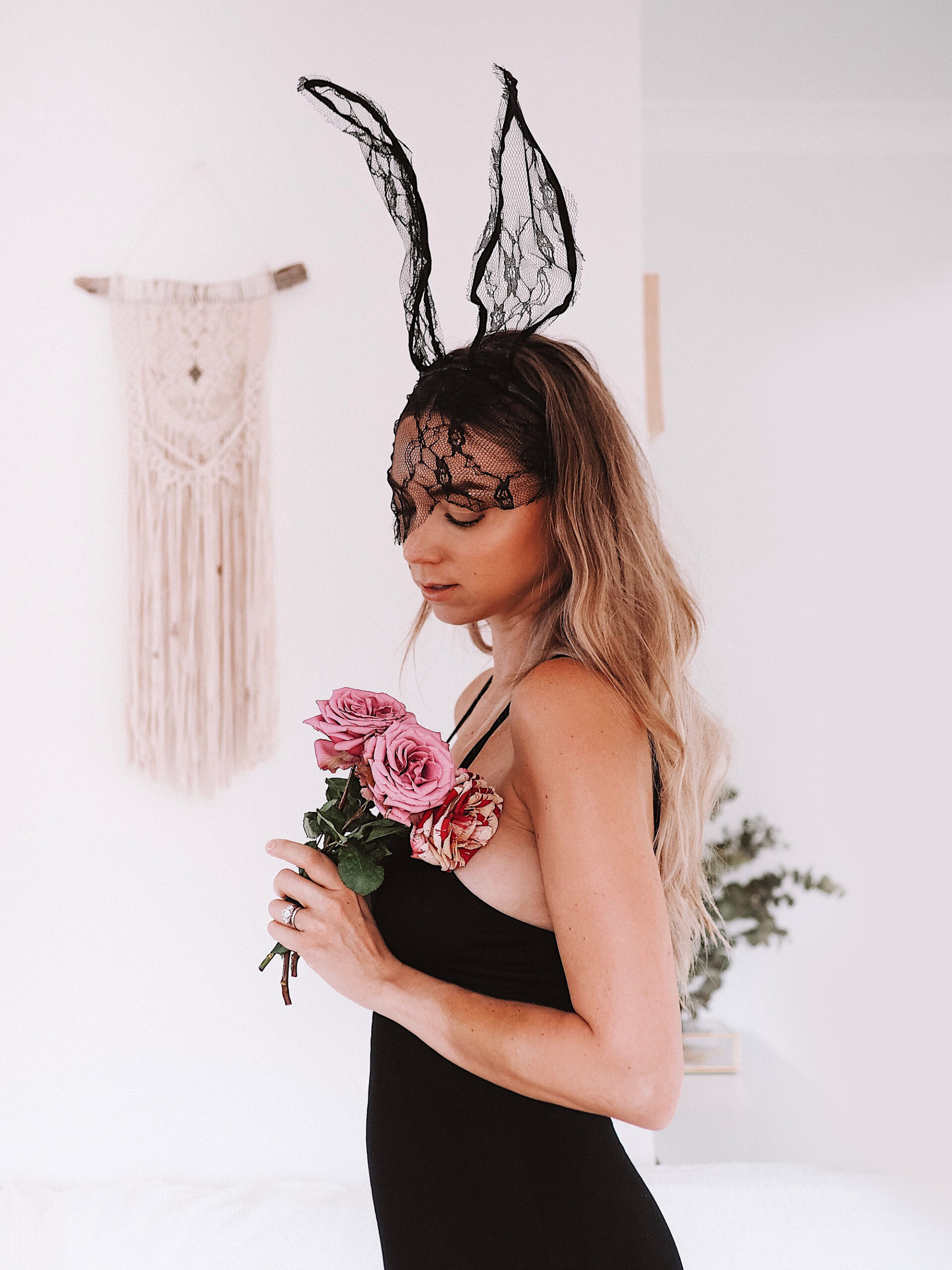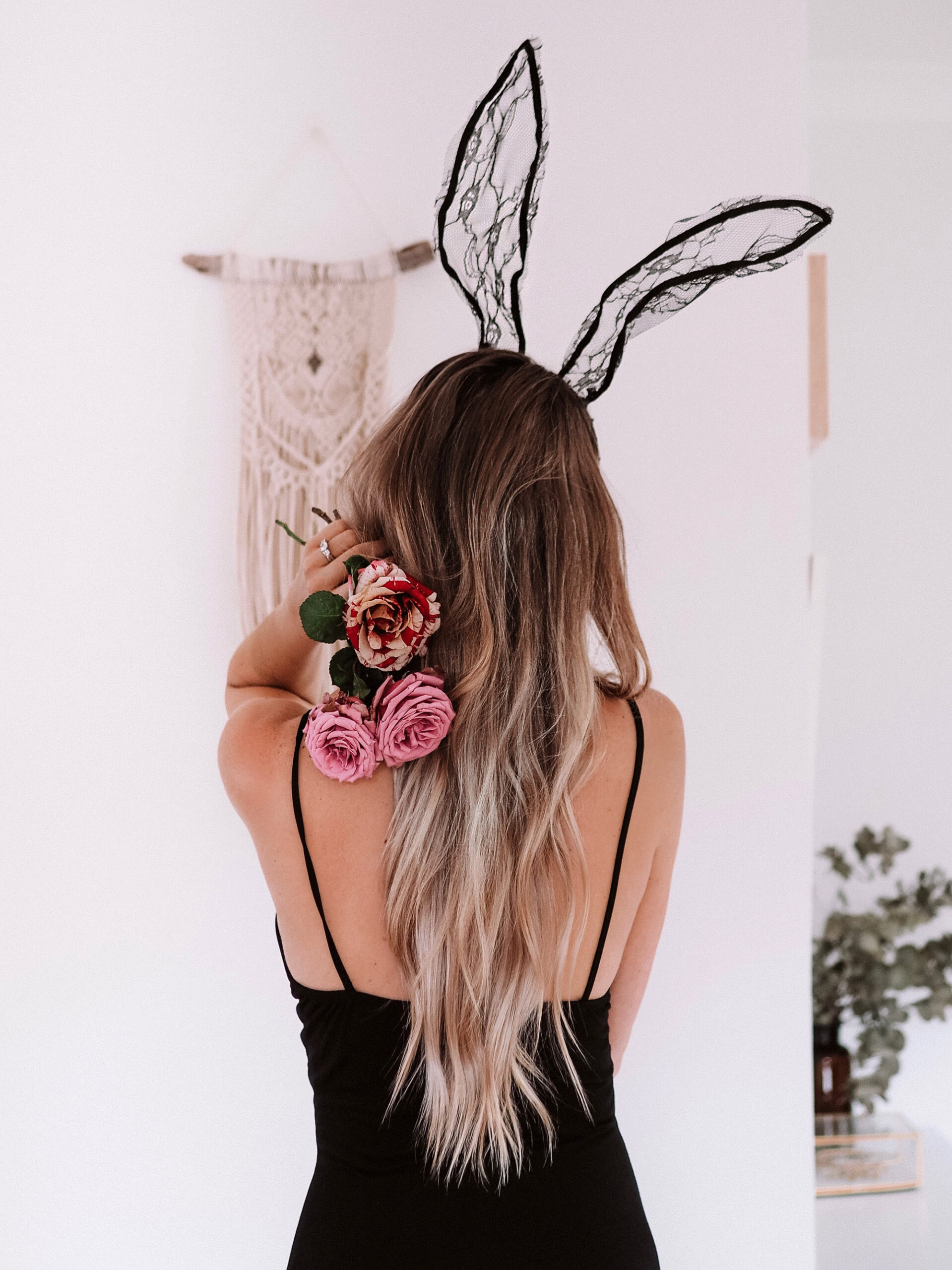 Headbands, masks and ears
An inexpensive purchase that can be re-purposed plenty of times. I found a great selection on Pretty Little Thing's website and stocked up with three different types. This instantly makes it look like you've put in some thought and effort.
A little glitter goes a long way
Noticed the mermaid and unicorn trend lately? Never under-estimate the power of glitter. I makes for some pretty flash make-up, and if you've got a pastel-coloured wig handy, then even better. Go hard, too — don't limit the good stuff to your eyelids only, but think collarbones, cheekbones and shoulders.
Take a trip down your eyeshadow drawer
You know those eyeshadows that you see in a palette and find yourself saying that you'll "never use those"? Well, now's the time. And don't limit yourself to your eyes either, these shades can make for wicked fake wounds / bruises or an extravagant glittery get up if you're going down the unicorn route.
Pick basics you'll use again
If you're going to purchase something new to wear, make it something versatile that you know you'll be getting more use out of again. I'm currently living in simple strappy dresses like this one, something that's easily transformed into a Halloween-friendly get up with some lacey cat ears, a winged eyeliner, knee high boots and drawn on whiskers.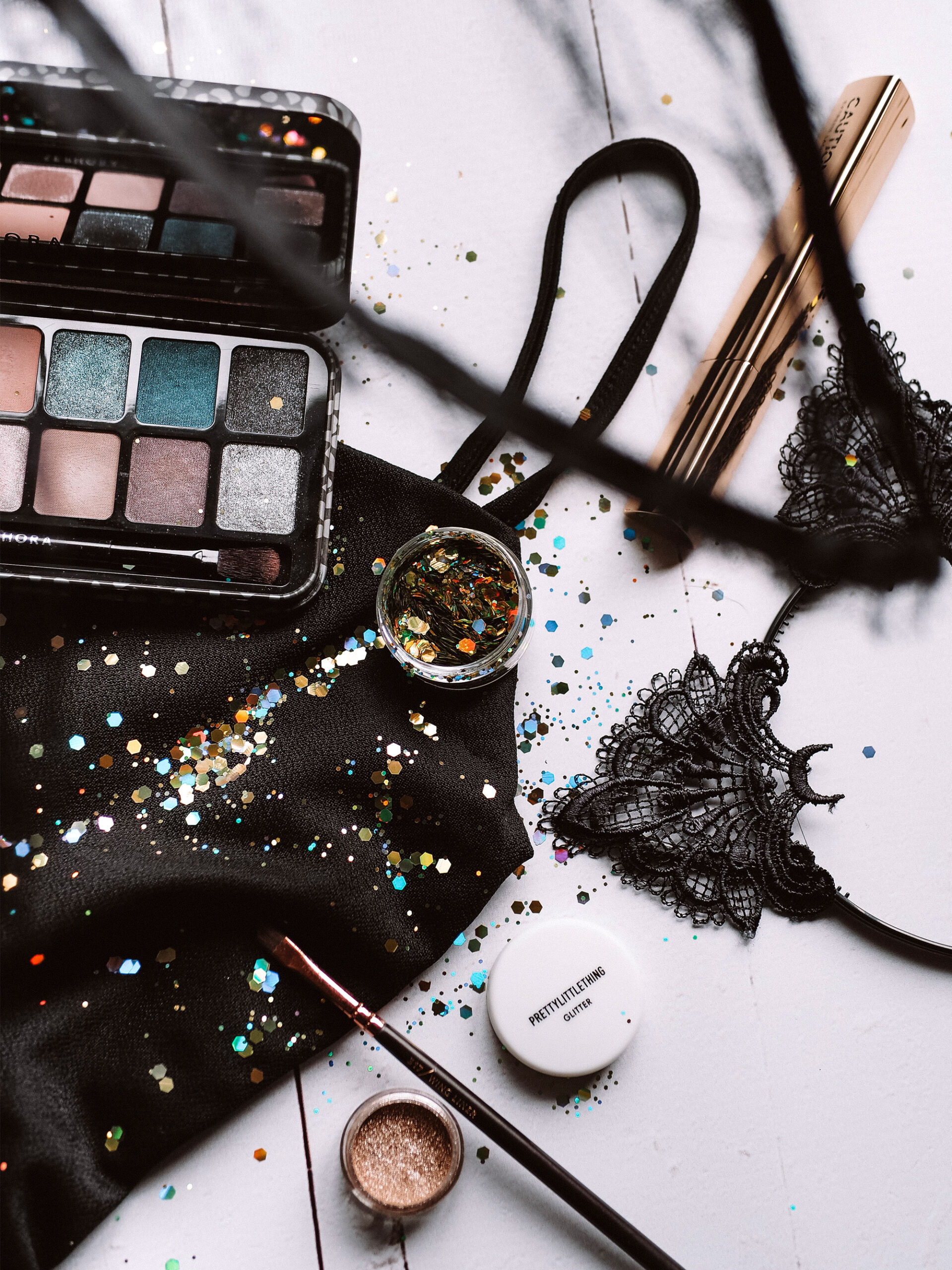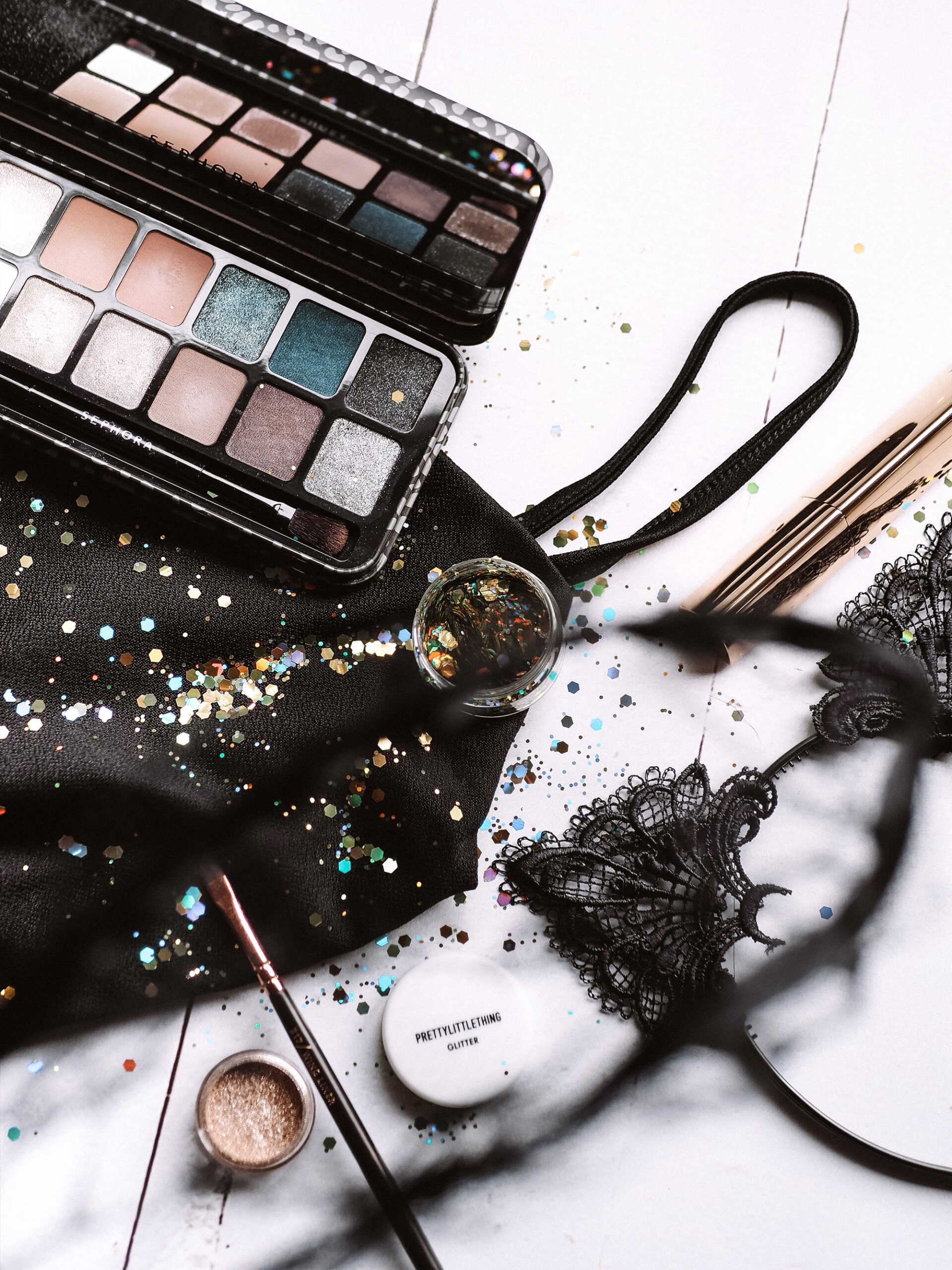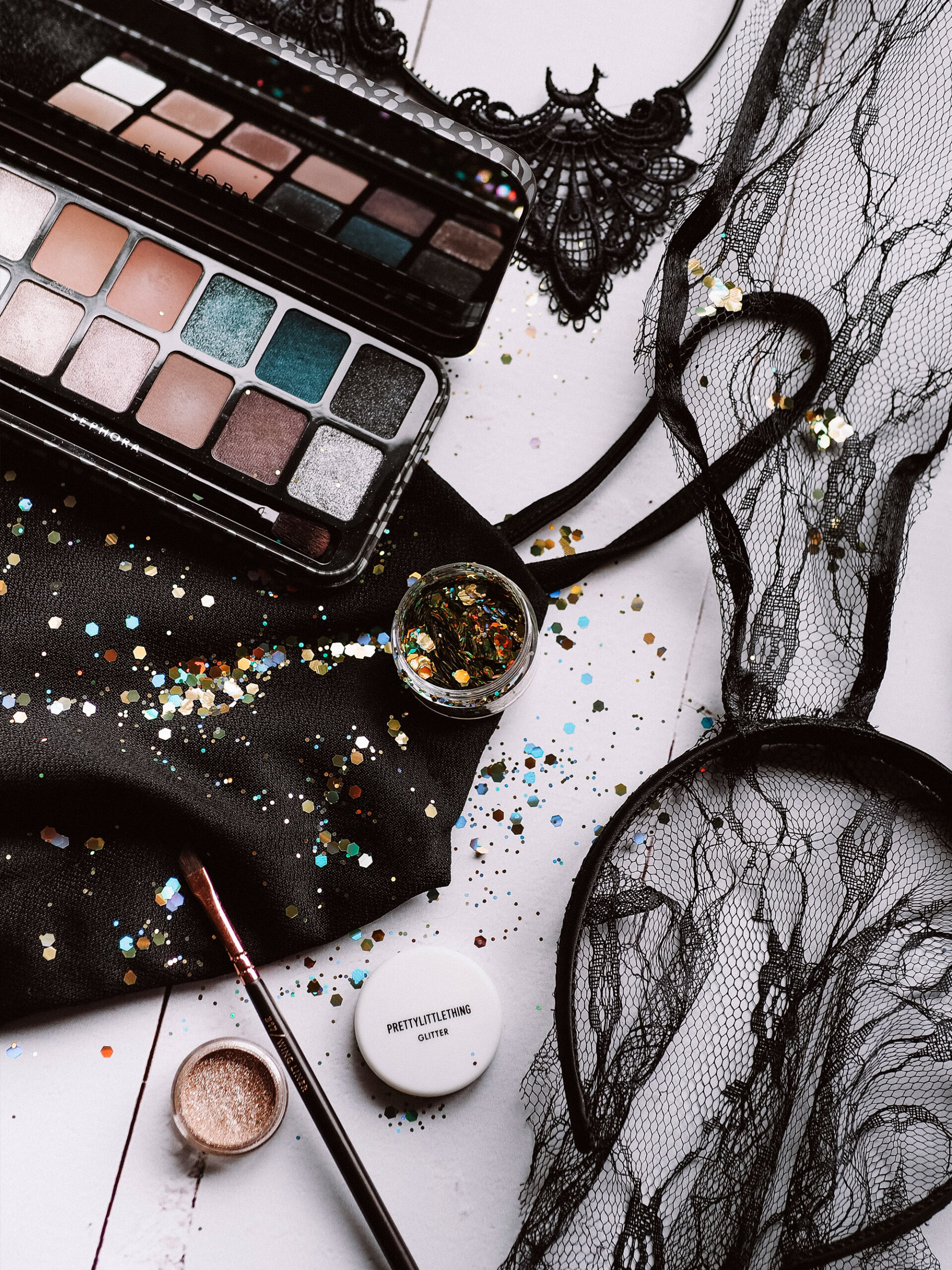 The most important thing to remember is — have fun with it. Halloween is whatever you make of it yourself, if that means spending days putting together the most extravagant costume and getting your make up professionally done, girl, I salute you. Equally if you're slapping on some winged eyeliner in your cat ears and calling it a day, that's cool too.
Just remember to stock up on candy if you're staying home on Wednesday. There is nothing scarier than kids who are promised candy — without candy. x