Beach bums and summer lovers, listen up. If you, like me, thrive in the warmer months of summer (which finally, is here), you will also have realised that your hair might not be on the same page as you when it comes to sand, sun and ocean water. I have searched far and wide for the ultimate solution, tried every household trick known to man, yet every year come Autumn, a chop is the only way forward.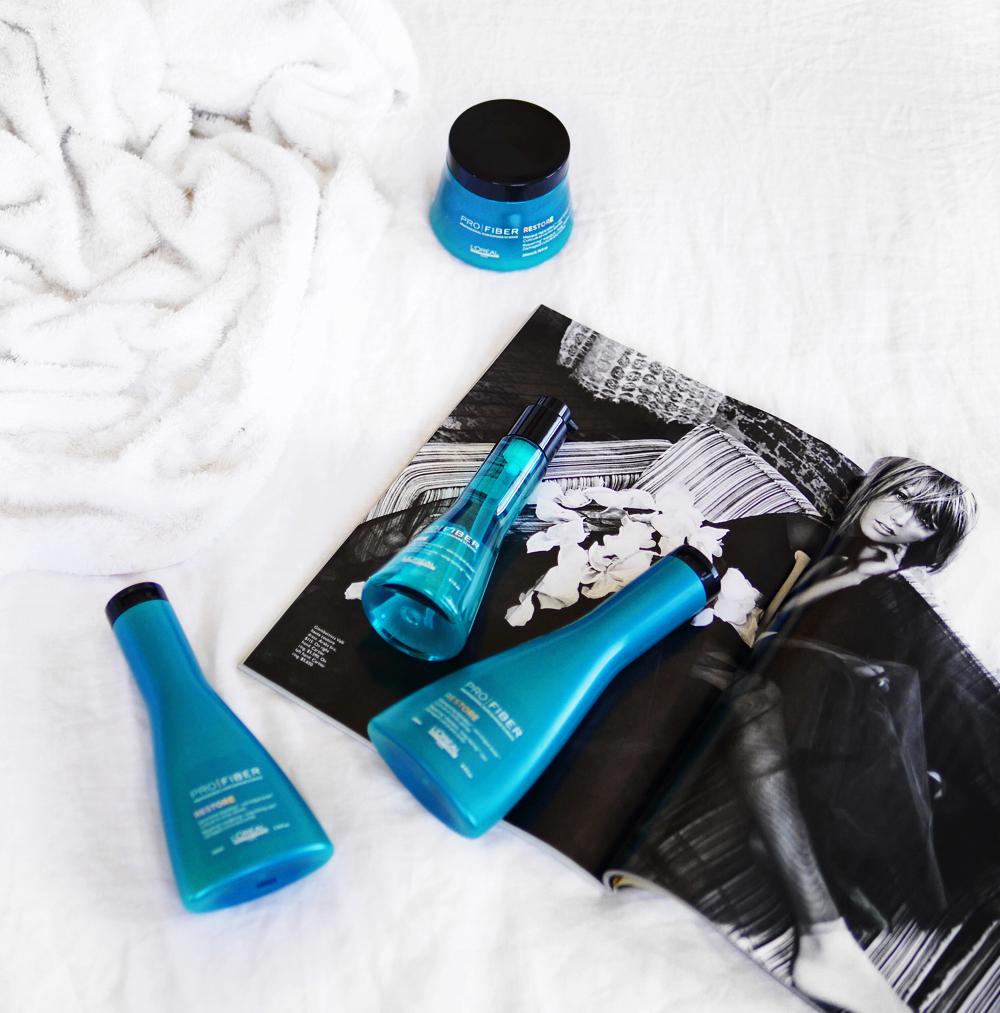 Say hello to the Pro Fiber range from L'Oreal.
Unlike any other treatment that I have used before, this is something that has truly worked for me on an ongoing basis. I must also note – for your own assurance – that this is not a sponsored post.
The Pro Fiber range starts in your salon. So when I say that this is an "at home" regime, you will have to kick start things in the salon. But don't worry – it's not expensive, and is also a great excuse to get in a colour update, or perhaps even carve out that whispy fringe you've been thinking about…
The treatment takes 15 minutes. It's not one of those have-to-block-out-three-hours type of appointments, which for someone like me who's life is usually running 200 miles an hour – is much appreciated. In the salon (you can find your closest salon using Pro Fiber here), your hairdresser will also take ten to consult you and your hair, asking you about your lifestyle, wear and tear on your hair. This helps determine the level of treatment you need, which you'll take home with you. After the reconstruction mask is done, you head home with your dedicated haircare range (usually shampoo, conditioner, treatment and recharge kit), and a head full of luscious, healthy hair.
Unlike other treatments, where the feeling lasts 2-3 washes, the Pro Fiber effect is maintained as you use the shampoo and conditioner at home. After four washes, using the recharge kit (which takes 5 minutes), the restoration is reset, but this time at home, and your locks will be back to feeling absolutely amazing once again. Your kit contains 6 recharges, which means 3 months or completely repaired, thick, luscious locks.
Having battled with split ends, frizz, sun and salt damage since I first got to Australia, I dare say I've found my saviour. My hair is growing faster, split ends are no more and it's easier to manage and style.
Happy days.