Two months into motherhood…
Wow, what a journey! I have so much documented that I want to share with you, and am also thinking I should create a seperate section on the blog dedicated to mum & bub stuff, as I know it's not for everyone. Thoughts? Of course a lot of things are personal and won't be shared on here, but as I was on the journey to becoming a mum for the first time, I lived off reading other mother's experiences. There is so much to learn, and if there is one major take away from the last 8 weeks, is that everybody's journey is different.
Motherhood is about finding what works for you and your baby — whatever that is. I have found immense support through this journey but also judgement, so I wanted to preface this post by saying that you — do you. No matter what. You and your little one are on your own adventure and need to find your own way, and don't let anyone try to change that. I have read up a lot, and by a lot — I mean, a lot — on everything from feeding, to sleeping, to setting routines, to what you need for your newborn. I can confidently say that nothing goes according to plan, but you will find your own set of tools and a routine that works for you and your baby. Whatever that may look like.
As I said though, I really enjoyed reading about what worked for others, so I thought I would share a few things that I have now put down as my own "must haves". Remember though, all your baby really needs is to be fed, clean and to be loved. That is literally it. Easier said than done, I know, but if you tick those three boxes, you and bub are set. I have, however, found that these few things have made life a little easier for both of us during the first 8 weeks of being a mum.
I've split this post into "Bub" and "Mum", because let's face it — we can't look after our cubs without looking after ourselves. Both of our families are overseas / in another state, and hubby works full time, so I am a stay-at-home-mum currently without any helping hands. I'm absolutely not complaining as I am so very grateful to be able to take the time off and hang out with Rosie, but it can be tough to find the time to look after yourself. To me, it's the little things that count with self care — a cup of tea, popping on some eye masks or using a face oil that smells amazing. Whatever gets you ticking, try to find the time for it. I've also included some postpartum must haves that were little saviours for me.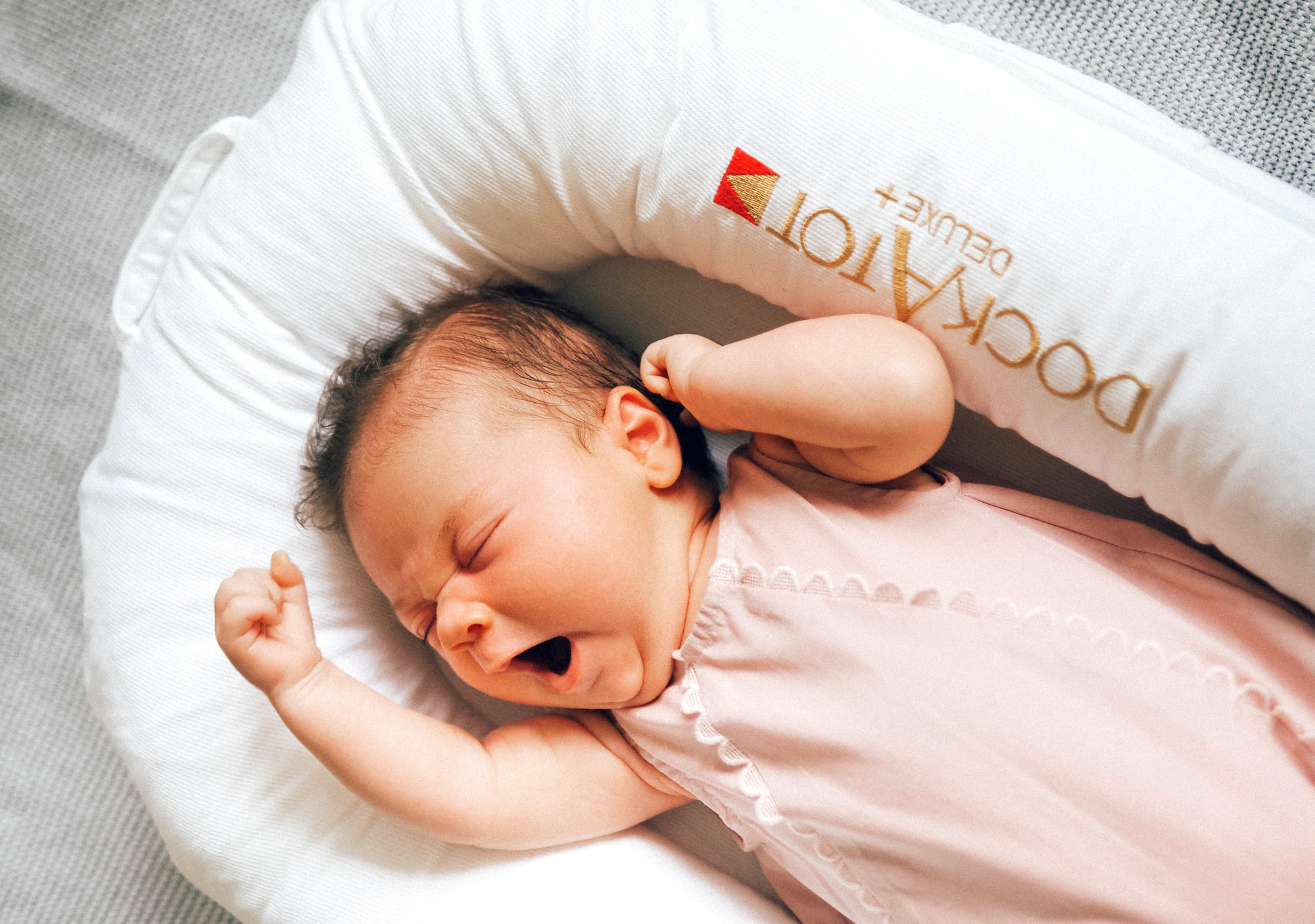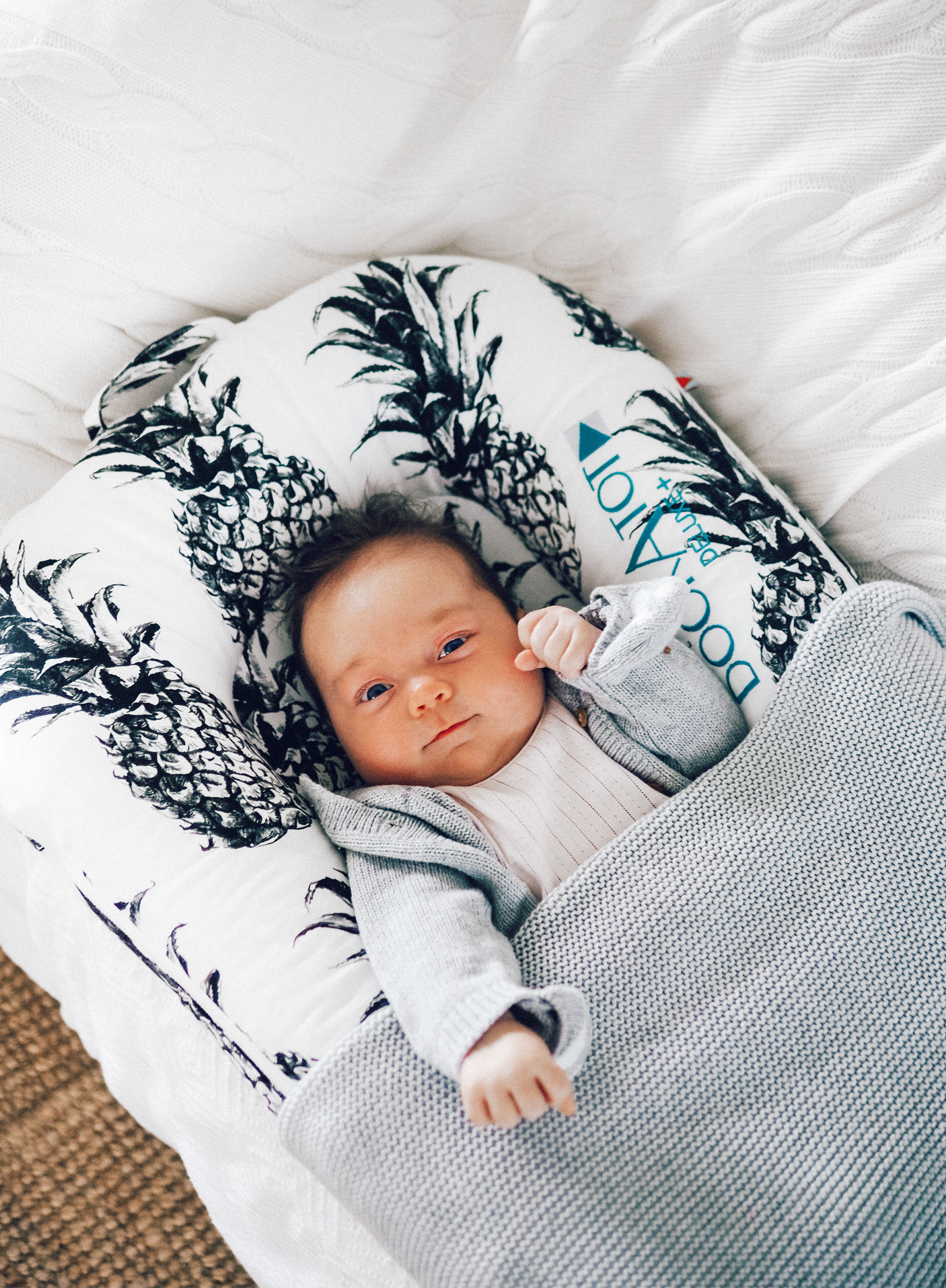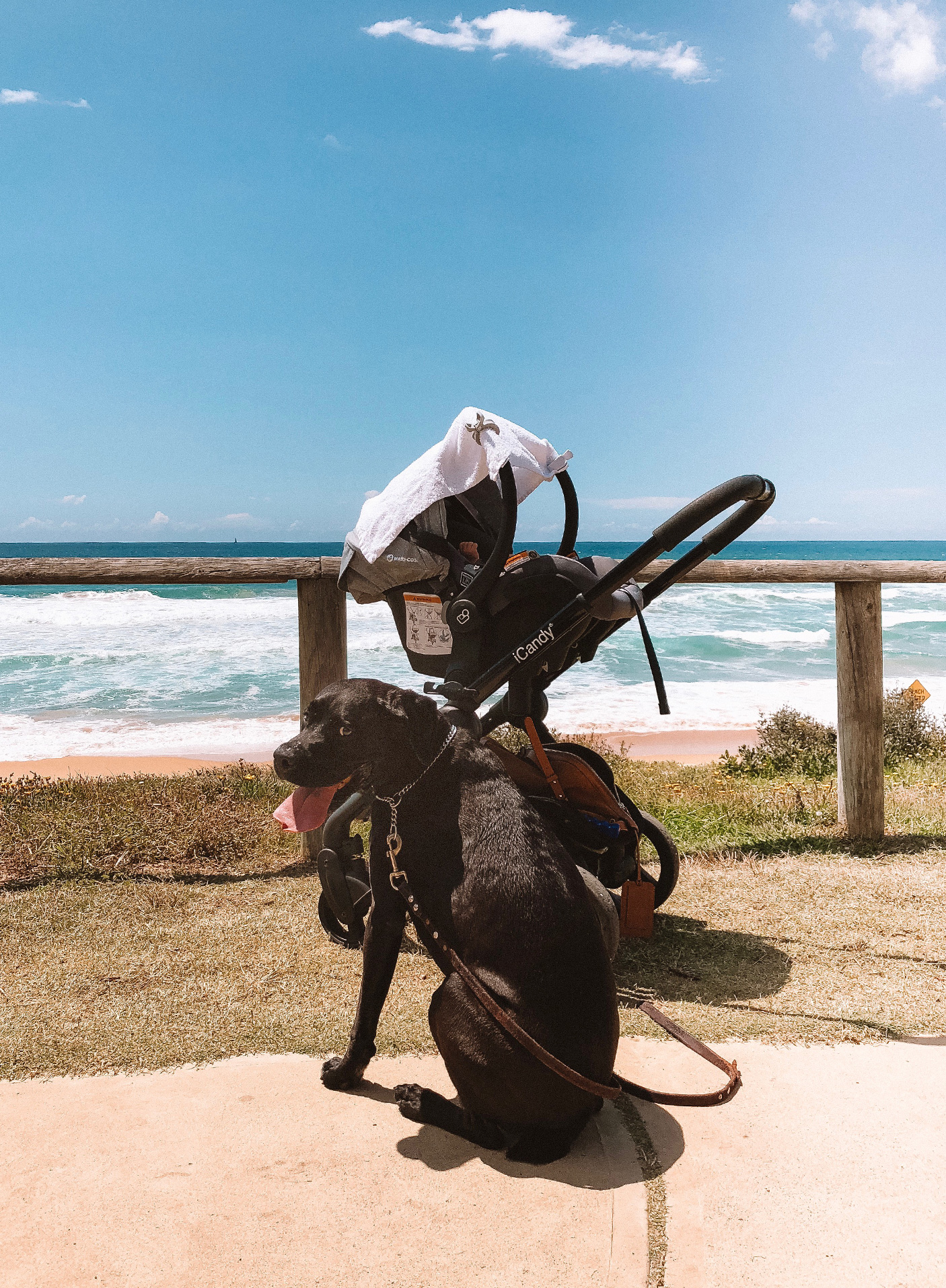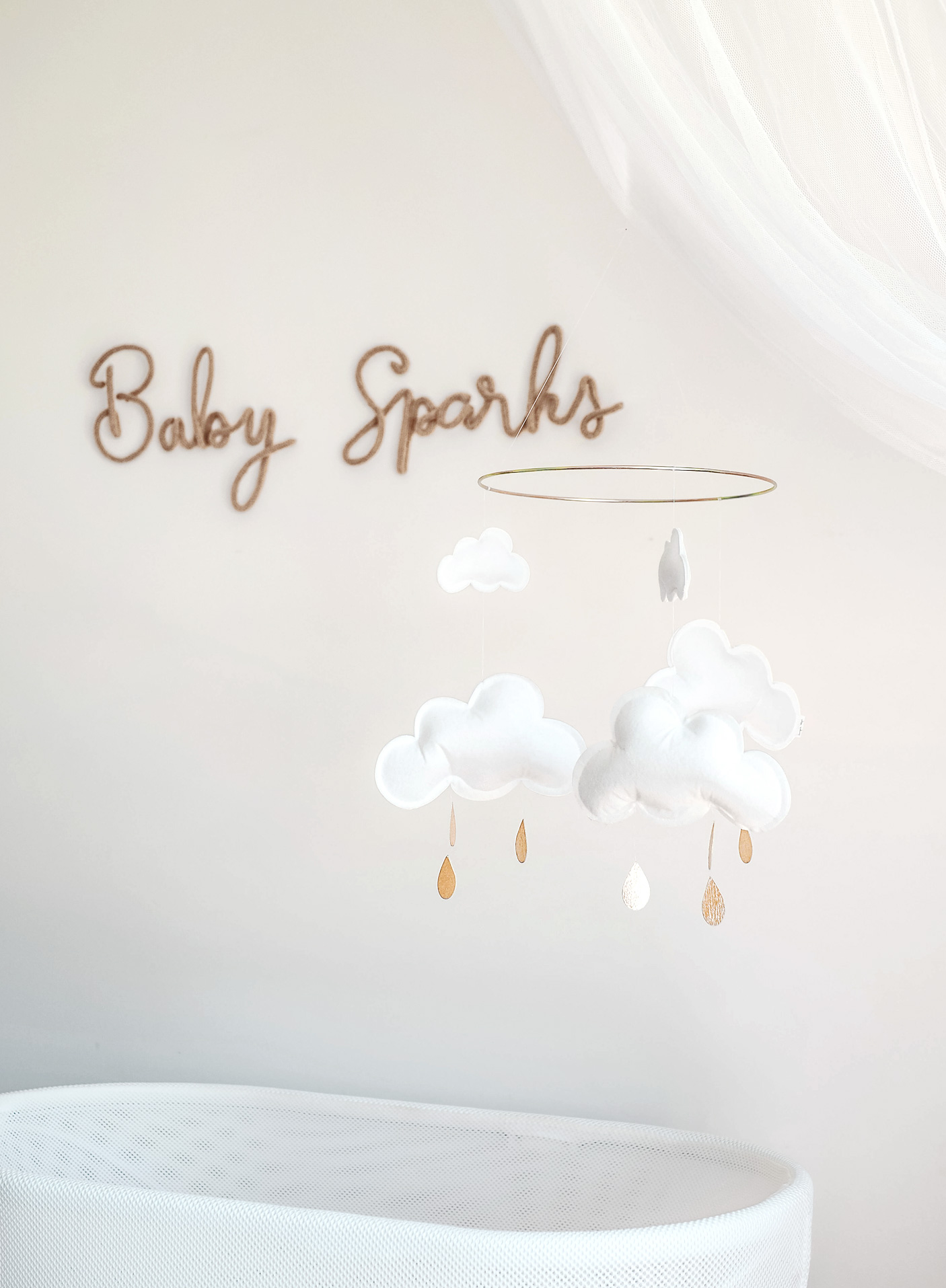 Capsule
Babies need a car seat, and there are honestly a million options. I had heard that the capsule came in handy, if bub falls asleep in the car, it's easy to manoeuvre them in and out without waking them up. Sounded appealing, and though they can only use them til they're about 6 months old, I figured that's when they need the most sleep anyway. We got a Maxi Cosi Mico, and though it's not her fave place to nap, it does make life a whole lot easier. Buying a "brand" capsule is more expensive, but it means you can easily get ahold of adapters for your pram, which means you can pop the capsule into the pram base really easily.
Bouncer
This was one of my better purchases, which I got second hand, from the same woman I purchased my pram off. I bought it as a bit of a throw-away, thinking it was one of those things that you "should have" for a baby. But the Baby Björn has turned into an absolute fave, it's not only handy to pop her in when I need to put her down for a second, but it's also a great entertainer with the bounciness. The new ones are gorgeous, but my second hand one has worked  just fine. If I was buying new, I'd get one like this.
Clothes
I was told numerous times not to over-acquire small sizes, as bubs will grow out of them, and very quickly. I did my best but some things were just too damn cute, and we were also very spoilt at our baby shower with lots of cuteness. However, it took Rosie a mere 3 – 4 weeks to outgrow the small things, which was secretly… a little heartbreaking. If you are indulging in some super-cute 0000 pieces, places like Cotton On Kids have great options at decent prices.
Bassinet
This was something I umm-ed and ahh-ed over for a long time, but we finally bit the bullet and purchased a Snoo. Now, you might laugh at the price of this item, but trust me when I say that sleep is something that does not have a price tag when you have a newborn. I was, to be honest, a little sceptical at first, and in the beginning Rosie slept in it without using the sleep sack, or without it actually being switched on. She just felt too little, and the thought of strapping her into a sack and the bed "shooshing" her was just a bit much. But after about a week of using it consistently, as it should be used,  the Snoo changed her sleep game completely. She is now sleeping through 6-8 hours at night which is just amazing. Of course, every baby is different, and she also had to get used to it. But once we got there, we never looked back.
The DockATot
I had seen this following some rave reviews on a Facebook Group, and I thought something with that amount of praise can't be a bad thing. This portable bed is meant to mimic the safety and snugness of the womb, and though I can't tell you if it does or not, I CAN tell you that this is the only thing that Rosie will nap well in during the day. She absolutely LOVES it. The fact that a few my favourite printed covers were also sold out when I went to purchase, tells me that these guys are doing something right. I put the DockATot on our bed for Rosie's three day naps, and she self-soothes if she wakes up. When she was really little, this is how I kept her with me all around the house during the day. Over Christmas we're heading up to Queensland and this is 100% coming with us. Scroll down to the bottom of the post for an exciting little giveaway…
Swaddles
When we had our at-home birth class, our instructor mentioned to get swaddles with stretch material, as they are easier to get snug around bub which makes them harder to wriggle out of. Stupidly I had purchased more "milk cloth" style wraps, gorgeous textures but with little stretch. I figured they would be just fine. However, she was right, and Rosie wriggles out of these in a heartbeat and wakes herself up. Stretch fabric swaddles are easy to find and can be really well priced, check out places like Target or Big W. Another sleep solution she loves are the Love to Dream sleep sacks, which again I was late to the bandwagon with, but once we tried them, we haven't looked back. We're using the lighter fabric ones like this one, for summer.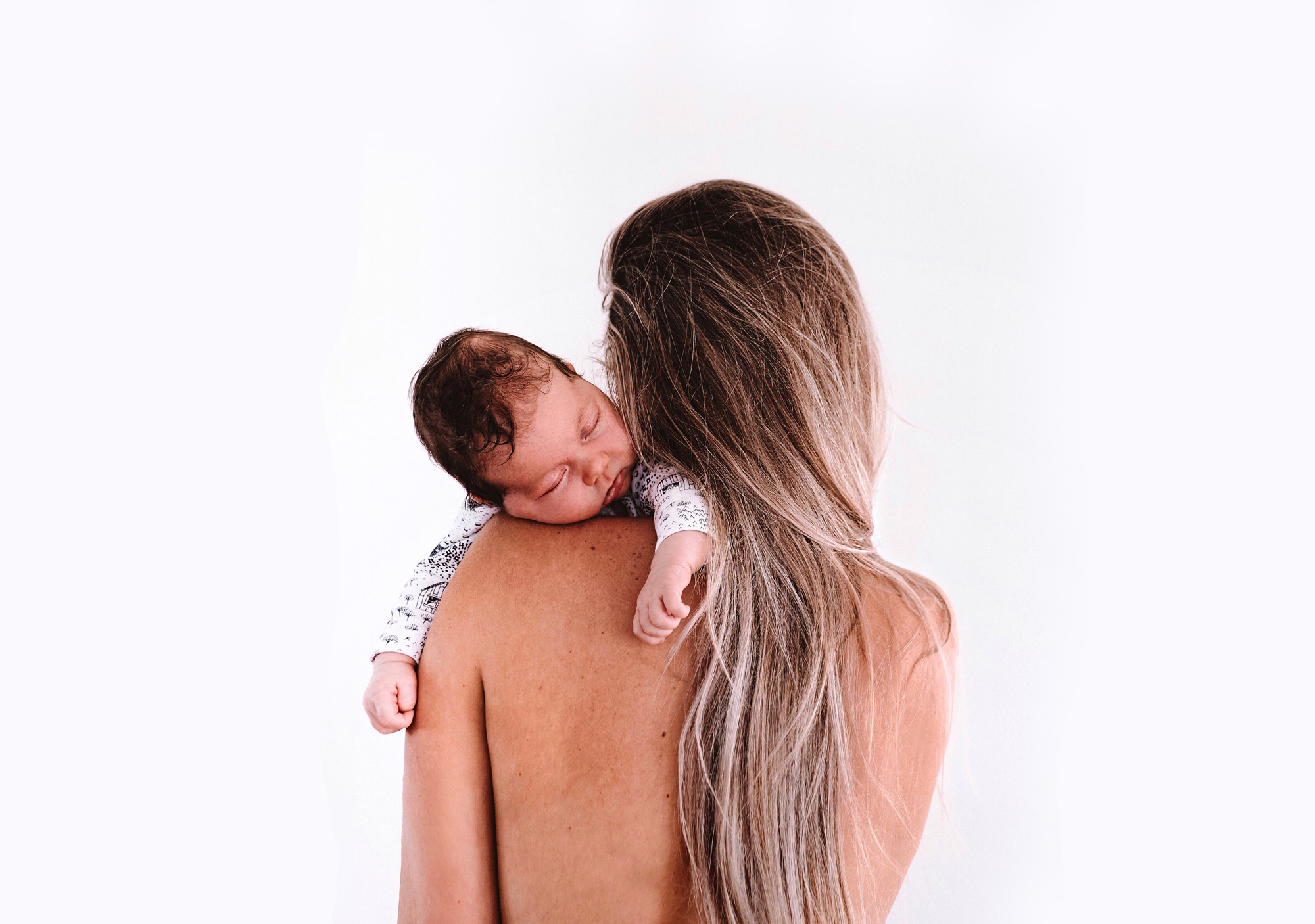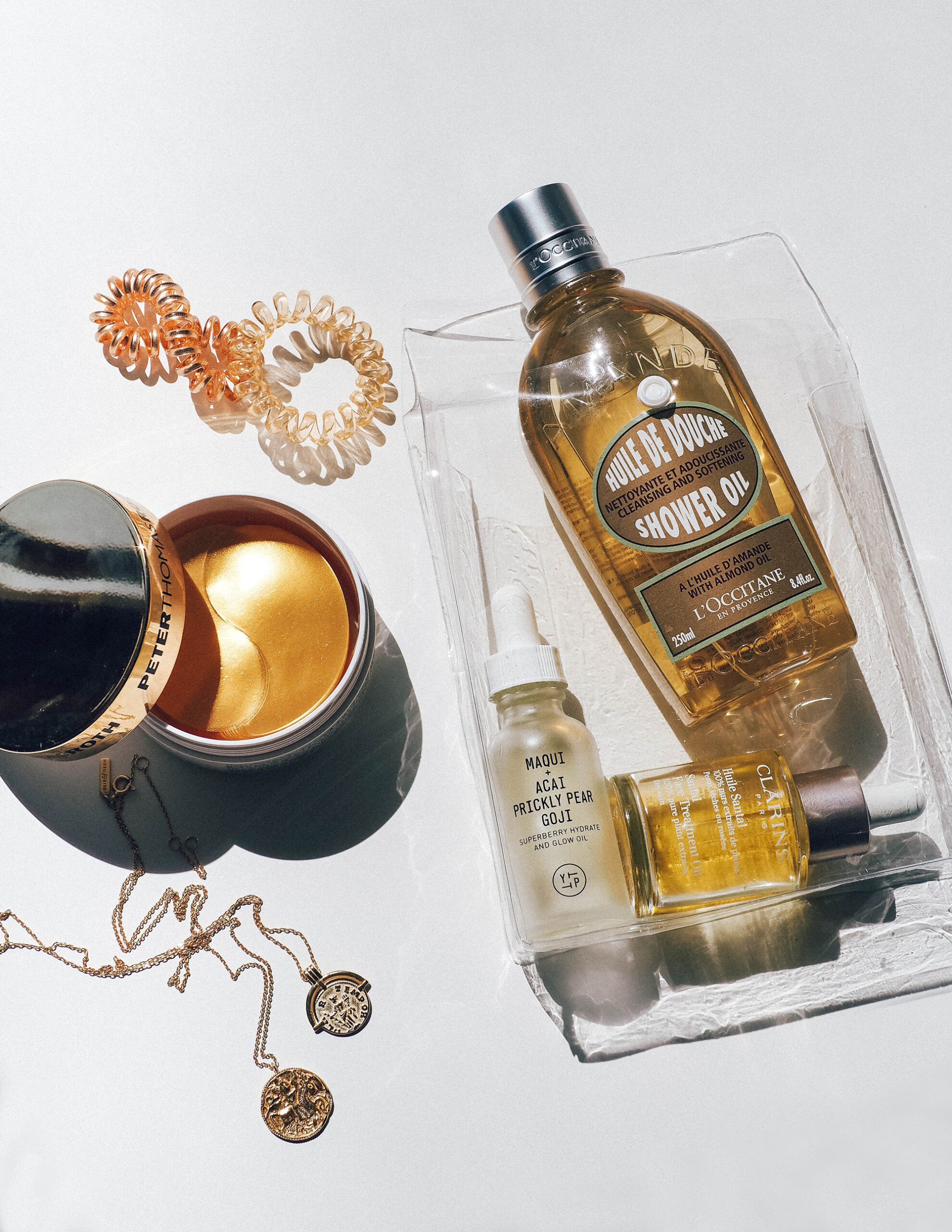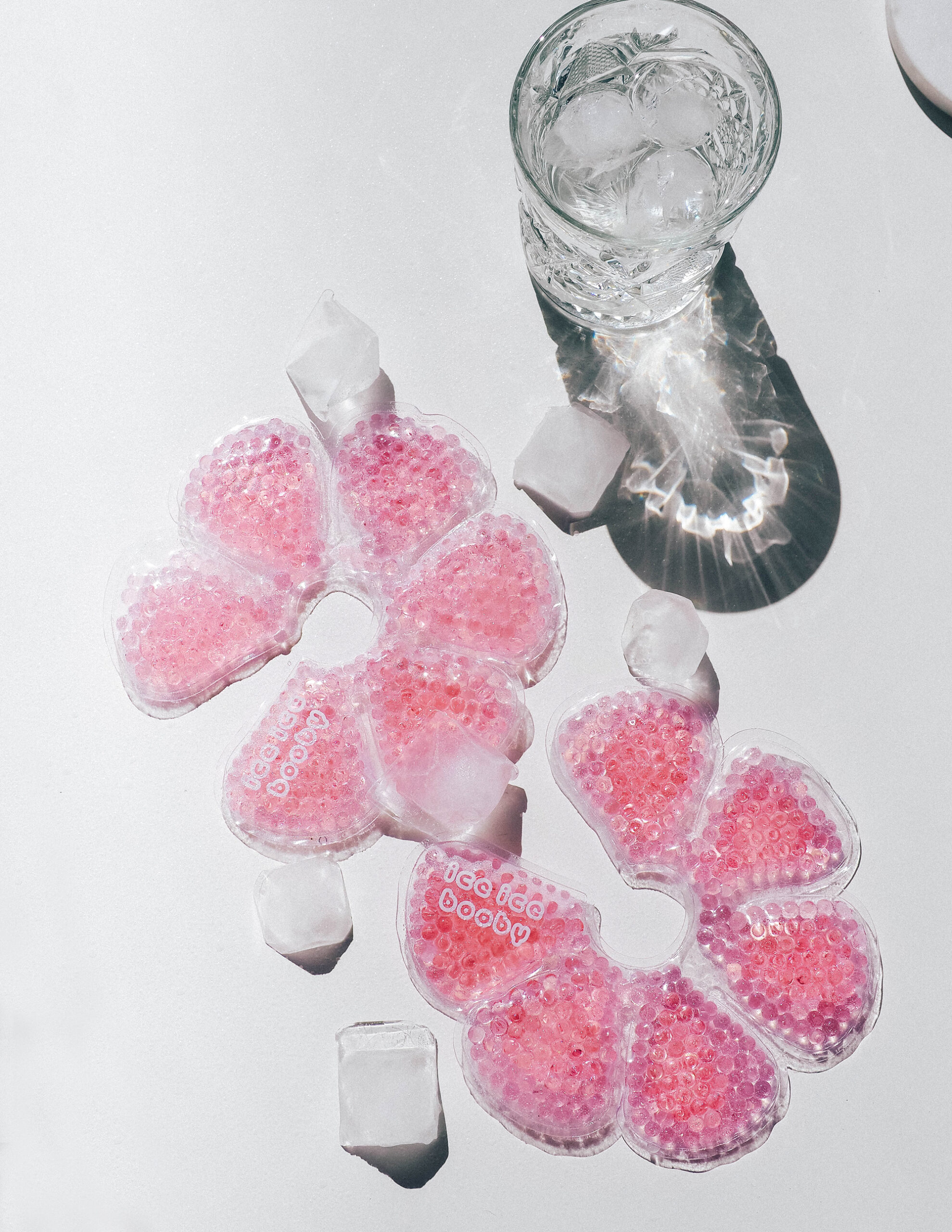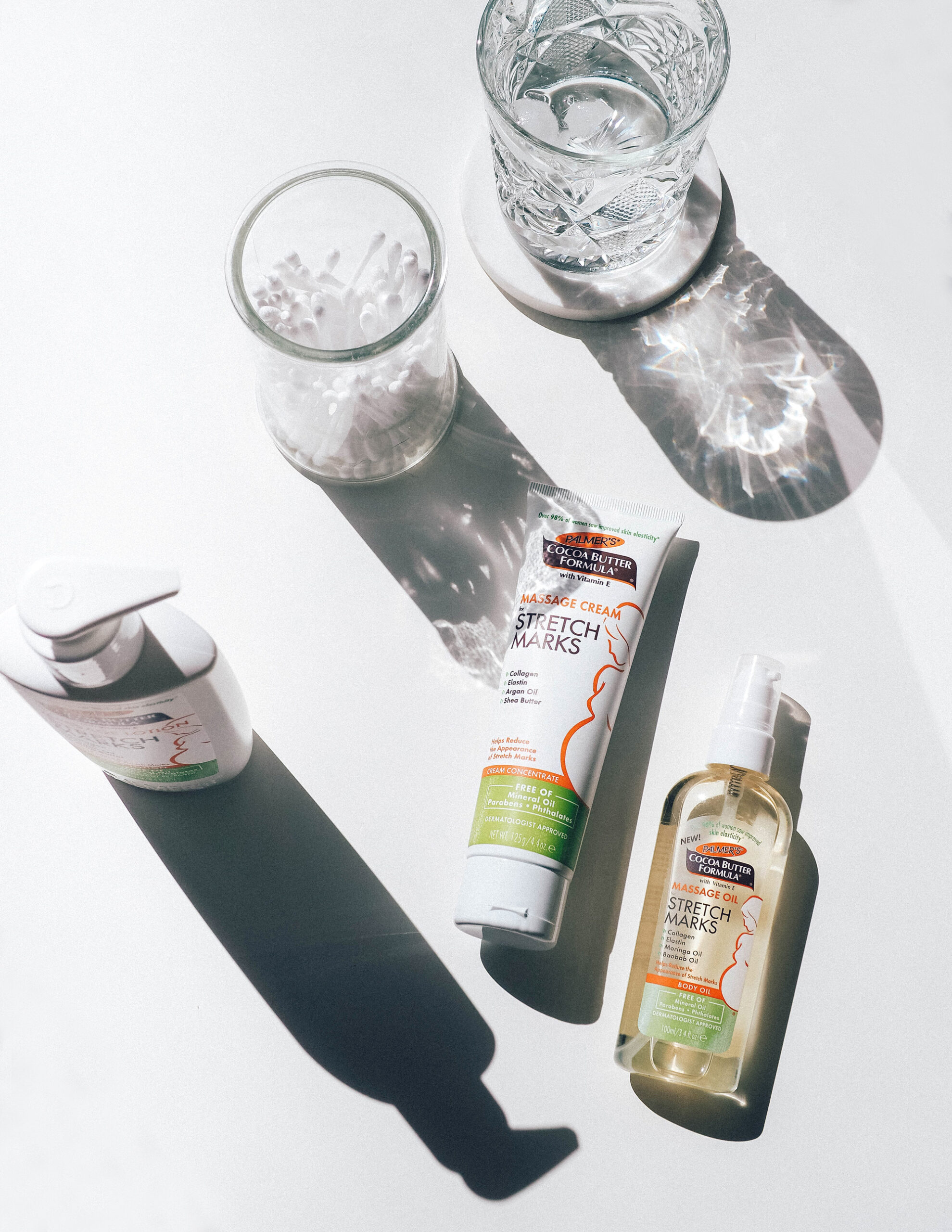 Self care
Stock up on your favourite beauty products, because screw it, you've kind of earned it! My indulgences are a good face oil, and yummy shower gel and eye masks. Both the shower gel and the face oil were things I packed into my hospital bag, and used in the shower after Rosie was born. The smell of them now bring back such great memories, of the thrill and relief that the labour was over, and she was earth-side. The face oil I now swear by is the Youth to People Superberry Oil, and the eye masks I'm loving at the moment are the Peter Thomas Roth gold eye masks.
Boob care
Oh yeah, it's a thing. If you're breastfeeding, you need to look after your kahoonas, ladies. I'm not going to lie, breastfeeding is kind of painful in the beginning. But the good news is that it gets better, and there are lots of things that you can do to help make this easier on yourself. I've become best friends with my Ice Ice Booby packs, which come on after most feeds, and otherwise live in the freezer. Plus, they're super cute, right!? Creams and ointments can help too, but I've found just popping on a bit of breast milk at the end works the best.
Body care
I didn't get any stretch marks with having Rose, but if I had, I honestly wouldn't have given a damn, and you shouldn't either. Our bodies are bloody amazing, and if you copped some marks after having your beautiful baby, I hope that you are not bothered by them, because you shouldn't be. All that matters is that you and bub are happy and healthy, and a few marks here and there are just signs of all the hard work you've done, be proud of yourself and your body. I have however invested in some seriously skin-quenching body care, just to give myself that little bit of extra TLC postpartum. I love the Palmer's range of ointments and creams, as they feel super hydrating and leaves my skin super soft. I lather this everywhere!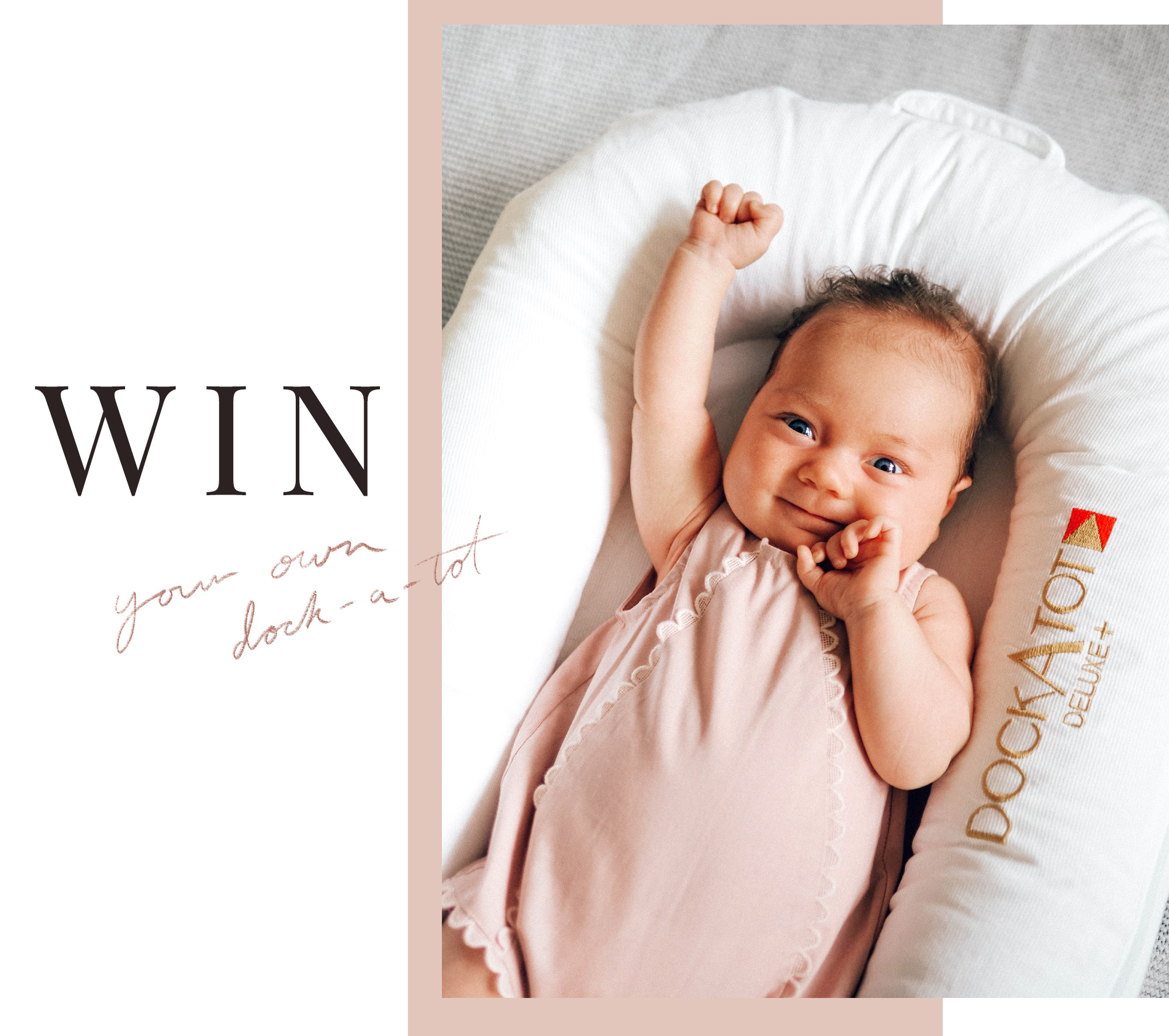 DockATot and I have teamed up on this blog post to give you guys a little taste of my favourite bub product for yourselves!
And with perfect timing, right? Christmas present — sorted. We're giving you the chance to take home your very own DockATot Deluxe in Pristine White, valued at $279. Entering is super easy, so make sure you do so before midnight on Monday. Good luck!
To enter:
Giveaway is open to AUS/NZ residents. Closes on Monday 17th December at 11:59pm