The most exciting thing for me about Christmas is the opportunity to reflect and reset after the year is wrapped up. Just the idea of being able to switch off, even for a few days, has me giddy with excitement because it actually usually means a really productive time for me. With little or often no time to step back and assess general life direction, goals and opportunity, the time I get to spend away from my desk tends to be the most creative, and funnily enough, productive.
This year I won't get to celebrate the festive season with my own family, but I'm lucky enough to have extended family on the Sunshine Coast, which is where we'll end up spending a few days between Christmas and New Years. Though Australian Christmases are still bit new to me (bikinis and Christmas just don't go hand-in-hand for me, even after 13 years here), I'm slowly starting to embrace the hilarious and a little rowdy traditions of the Aussie Christmas – and I love it. The Australian Christmas to me means ultimate relaxation and a new level of "laidback-ness", and though the actual Christmas lunchis often a big deal, the rest of it feels completely at-ease and free flowing.
Where I'm from Christmas tends to be a little more formal, and I remember my parents hosting long lunches and dinners where we all dressed up really well (men often in suits and ladies in long dresses with full hair & make up), so to be able to come from the beach, air-dry your sea salty hair and throw a slip over your bikini and sit down to Christmas lunch – is pretty darn amazing.
As it's been such a massive year, the thought of the above has got me planning a festive season in true minimalist style, to be able to switch off as much as possible and just focus on being in the moment with friends and family, but also give myself the head space to set some serious goals for the year ahead. The beauty of going away is that you can truly "re-create" a temporary environment for yourself, a new space and momentum to focus on what's important.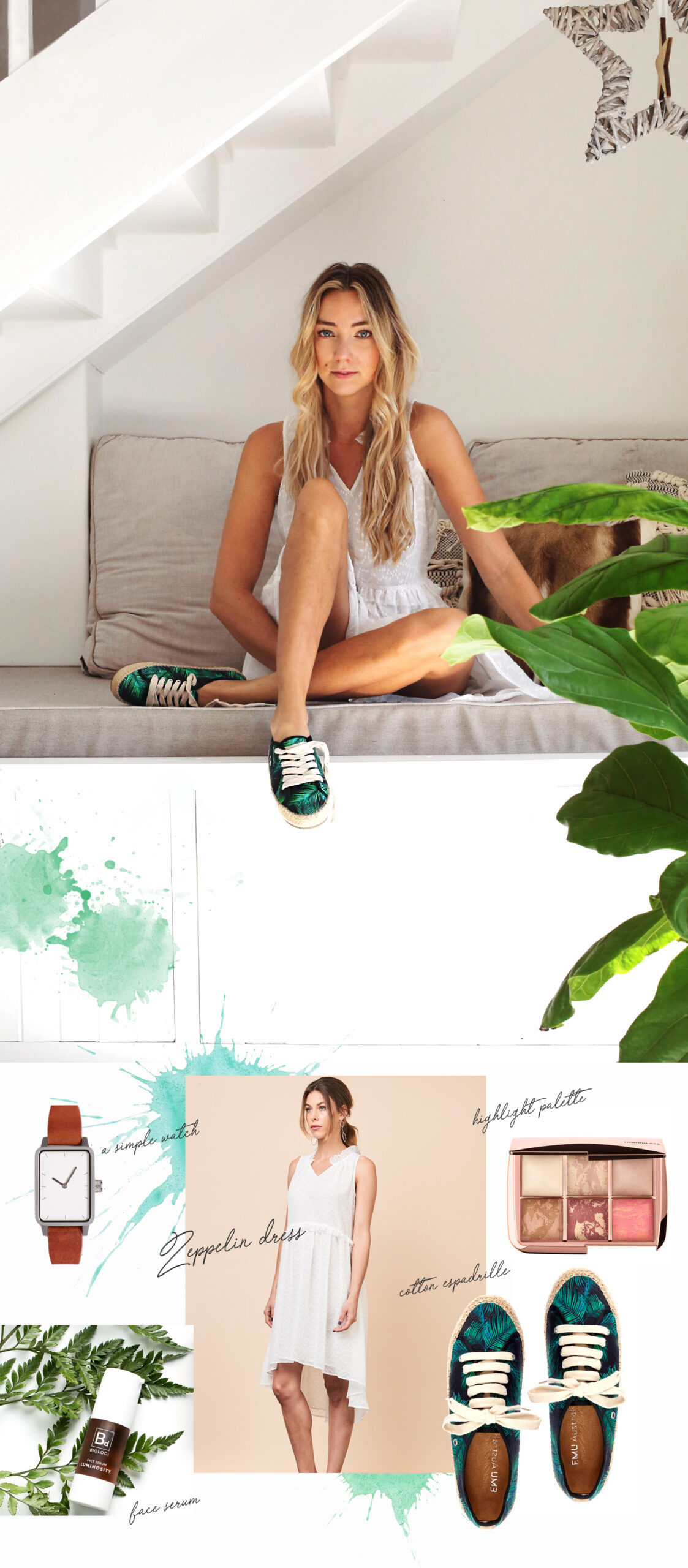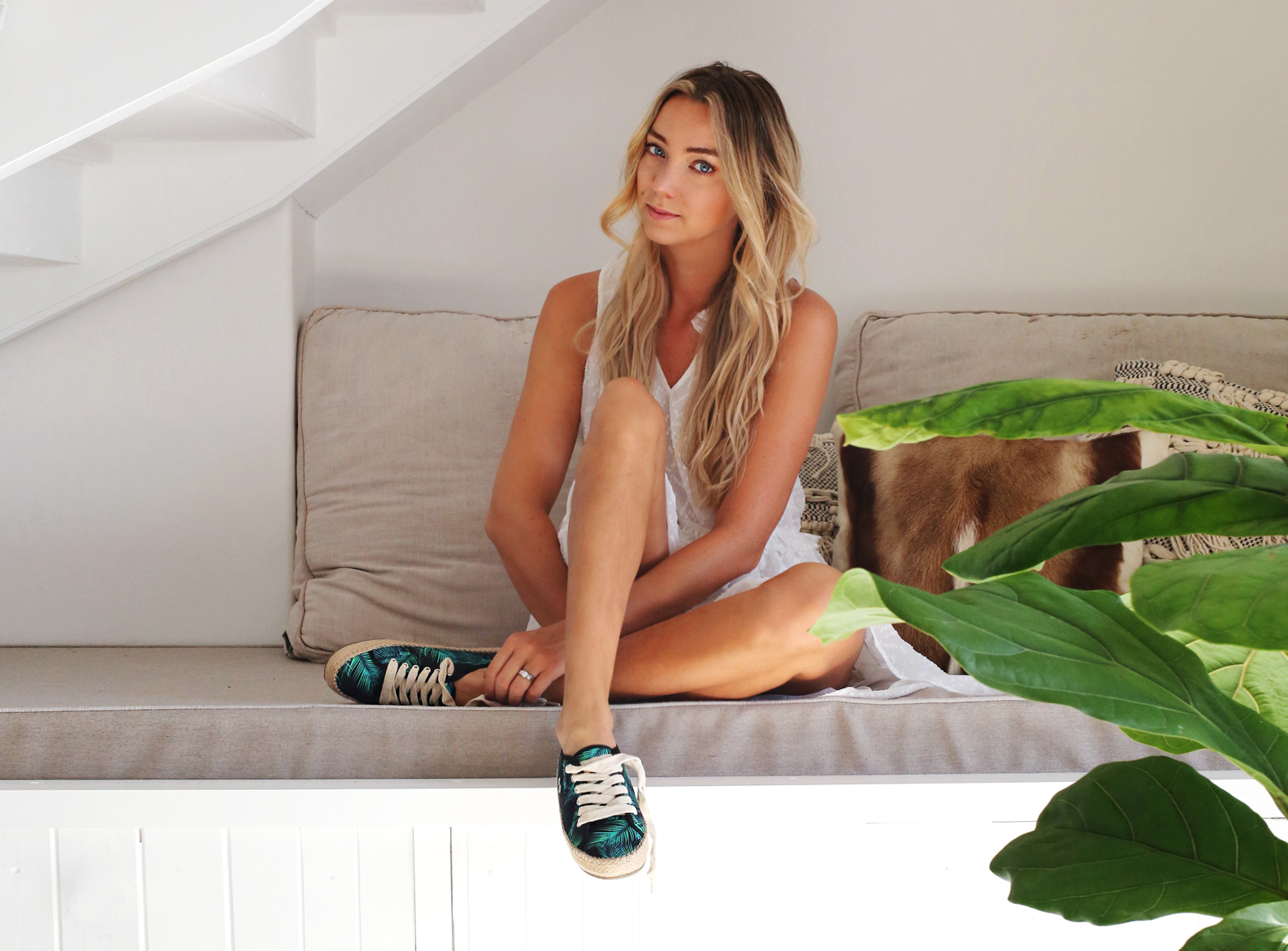 Mindset
I. Have. To. Learn. How. To. Meditate. I've been telling myself this for years now, and I've seen the benefits in so many of my friends and loved ones who engage in as little as 20 minutes a day. As I've mentioned to you guys before, I began with Mindspo last year, and was good for about 3 weeks and then completely fell off the bandwagon. I've decided I need to jump back on it this year – stress levels are continuing to rise and I need to do something about it. I found Mindspo incredibly easy and more importantly FUN to use. Rochelle and Chris have done a wonderful job with it all, and I believe they are also launching "Mindspo Retreats" this year, so watch their space.
Skin care
Over the years I've realised that less is more. I attended the launch of Biologi a few weeks ago – an all natural, plant based skin care range that I have had the pleasure of testing out over the last few weeks. I can hand-on-heart say that I can already feel and see the difference, and I love a brand that can stand up against the big "norm" and bust some myths. I'll be packing my Bd – Luminosity Face Serum and the Bf – Body Hydration Serum, as I know I'll be getting too much sun (and potentially having a few champers too many), and these products are incredibly restorative and serve many beauty purposes. Win-win.
Make up
Again, I'm a true believer in less-is-more over the holiday season. I obviously love having fun with make up, and the eye palette is absolutely coming along for New Years Eve preparations (hello winged eyeliner), but for the day-to-day I want to give my skin as much of a break as possible. The highlighting palette and a great concealer is all I'm going to be using day-to-day. This one from Hourglass is perfect as it has option to play around with a bit of colour when taking your look from beach to dinner.
Outfits
The fewer the better, the flowier the better. Think sun dresses, oversized t-shirts, denim shorts, cover-ups and bikinis. This dreamy Zeppelin Dress from MESOP is already in the bag. I'm packing one slightly more "dressier" dress for New Year's, but the rest is staying as low key as possible, always.
Shoes
Because I can't resist, a pair of heels for the New Year's Eve bash is definitely tagging along. I have yet to adopt the true blue Aussie "thong", even the word creeps me out a bit, so in the meantime I'm settling for leather sandals and espadrilles for the every day. I fell in love with these palm print ones from Emu. They come in a great range of colours. (PSA – they are currently on sale – be QUICK!) 
Accessories
Straw hat – packed. Beach bag – packed. And though I tend to prefer to leave the watch at home when I go on holiday, something small and discreet is great when going away. Leave the smart watch and it's fancy features at home (even though I know I won't be able to resist checking emails, I don't need a buzz on the wrist to remind me of it), and opt for something like this, just to tell the time.