breakfast of champions (in 2 minutes)
They say breakfast is the most important meal of the day. In my book this rings so true, not only because it's my favourite meal of the day, but it sets me up for a big day and makes an afternoon workout that much more efficient.
We're very much 'eggs and bacon' in our household, as we tend to lead a low carb way of life, this really makes for a perfectly balanced breakkie. However lately we've started the day with a bowl of oats, something I used to do when I was at uni – mainly because it was cheap and would literally keep me going all the way to dinner need be. Oats are ridiculously easy to make, and we've spiced up ours with a hit of protein (using our own, which you can find here). Think of it as Winter's smoothie bowl – you can put a twist to the toppings to suit your own liking, and easily change it up on a daily basis if you'd like.
I thought I'd share my two favourite recipes, the two I tend to switch between on workout days. If you're anti-gluten, keep in mind that oats are in fact gluten free, but laws in Australia prevent this labelling. If your'e interested, you can read more about that here. However if you're Coeliac and don't wish to take the risk, you can switch up the oats for a gluten free variant, which you can find at your local health food store, or even Woolworths.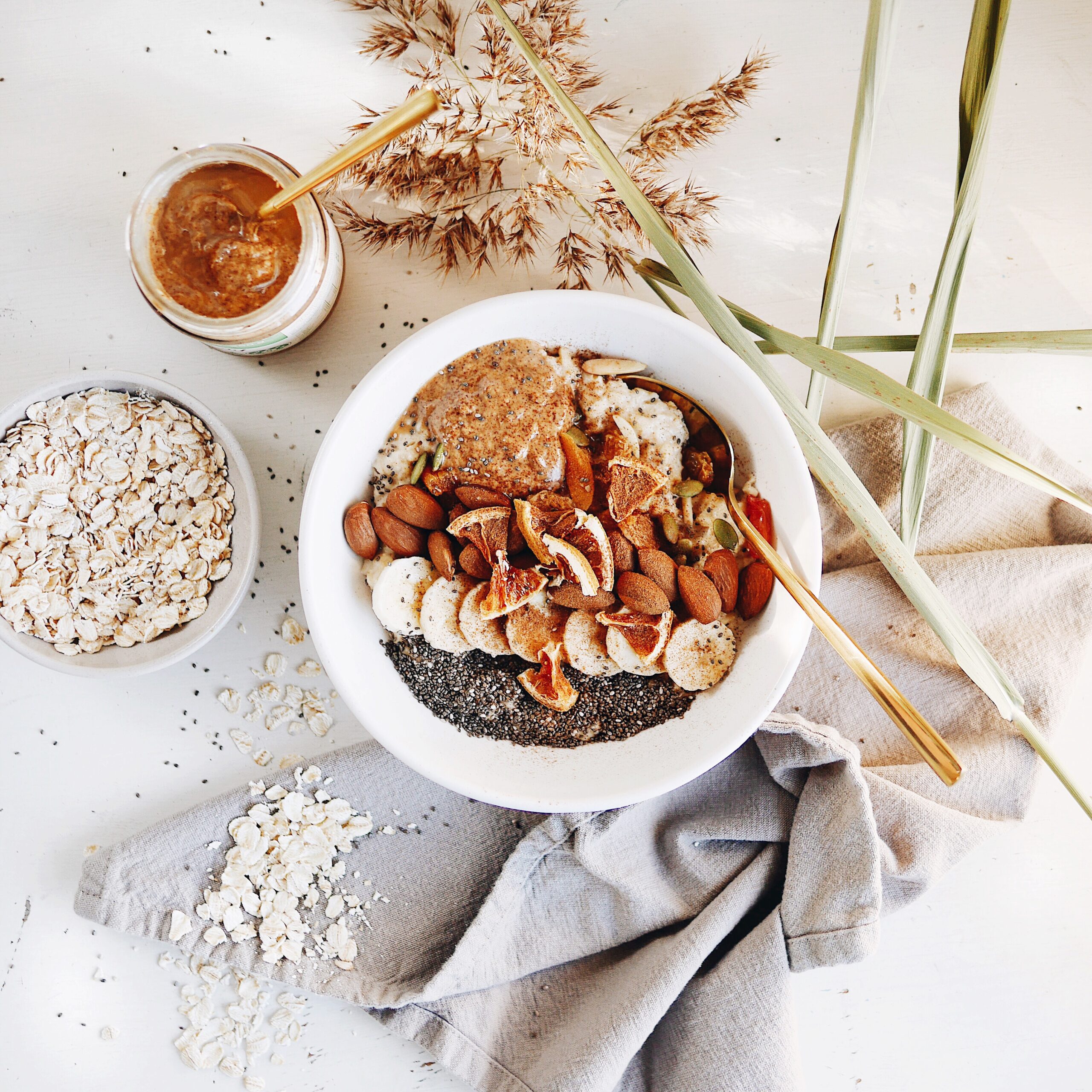 Almond & banana oats
Cook 1/2 cup oats in 1 cup almond milk for 2 minutes in the microwave
Stir in 1 scoop THR1VE Vanilla Lean protein
Top with sliced banana and roasted almonds
Sprinkle with chia seeds
Add a dollop of raw almond butter
Chocolate peanut butter oats
Cook 1/2 cup oats in 1 cup almond milk for 2 minutes in the microwave
Stir in 1 scoop THR1VE Chocolate Lean protein
Top with spoonful of raw peanut butter
Add toasted hazelnuts or pecans
Sprinkle cacao nibs on top