how to find your perfect frames
I have to confess, I have always had trouble coming to terms with the fact that I have bad eye sight.
It was a huge cause of insecurity growing up, because I didn't like the notion of having to wear glasses. Don't get me wrong – I had lots of friends who wore glasses – and rocked them, but I just didn't feel like I could pull it off. Ever.
This resulted in living in denial about my poor eye sight, so much in fact, that I was squinting in class, and moving closer and closer to the TV at home. It wasn't until my Mum finally had enough, and said "Steph, we're going to go and get your yes checked. No arguments." I think I was 16, and had struggled through class not being able to read the board for the past 5 years or so.
Pretty silly, huh?
Well, we ended up at the optometrist, whom was very friendly and helpful. And he was able to prescribe me contacts straight away, which I was thrilled about, because even though I would carry glasses with me, the contacts meant that I didn't have to wear them, at least not in public. Can you tell I was a pretty self conscious kid!? The optometrist look perplexed when he'd done my initial consultation, and asked how on earth I'd been able to see the board in school, read road signs, or watch TV.
I still remember wearing my first pair of glasses when I headed out the door. Even though I was feeling slightly uncomfortable in them, I opened the door and blurted to my Mum "The trees have leaves!". I will never forget that moment – it was quite the sensation. And I could also not fathom how I had let the self conscious little insecurity in me, strip me of seeing clearly.
Perhaps it's age, a stronger sense of self, or the little fashion bug busting out, but I have recently come back to wearing glasses, in a big way. More for occasion and style, rather than it being a necessity.
It took an eye infection to force me off contacts (take out your contacts at night, kids!), and back into wearing frames, when I realised that in actual fact, this was kind of fun. In a perfect world we would all have 20/20 vision, but wearing glasses that actually don't carry any form of prescription seems a little pointless to me. So, I embraced my inner nerd and set out to find the perfect frames, promising myself to have at least 3 days off contacts a week.
So what do you look for when finishing the perfect glasses?
Glasses are so personal. Depending on how often you wear them, where you wear them, what kind of profession you have – and I am sure that there is a 'perfect' style for every occasion. I wanted frames that are versatile, a little quirky but also functional. I spent an afternoon with Specsavers and picked out two frames that I'm now swapping between on a weekly basis.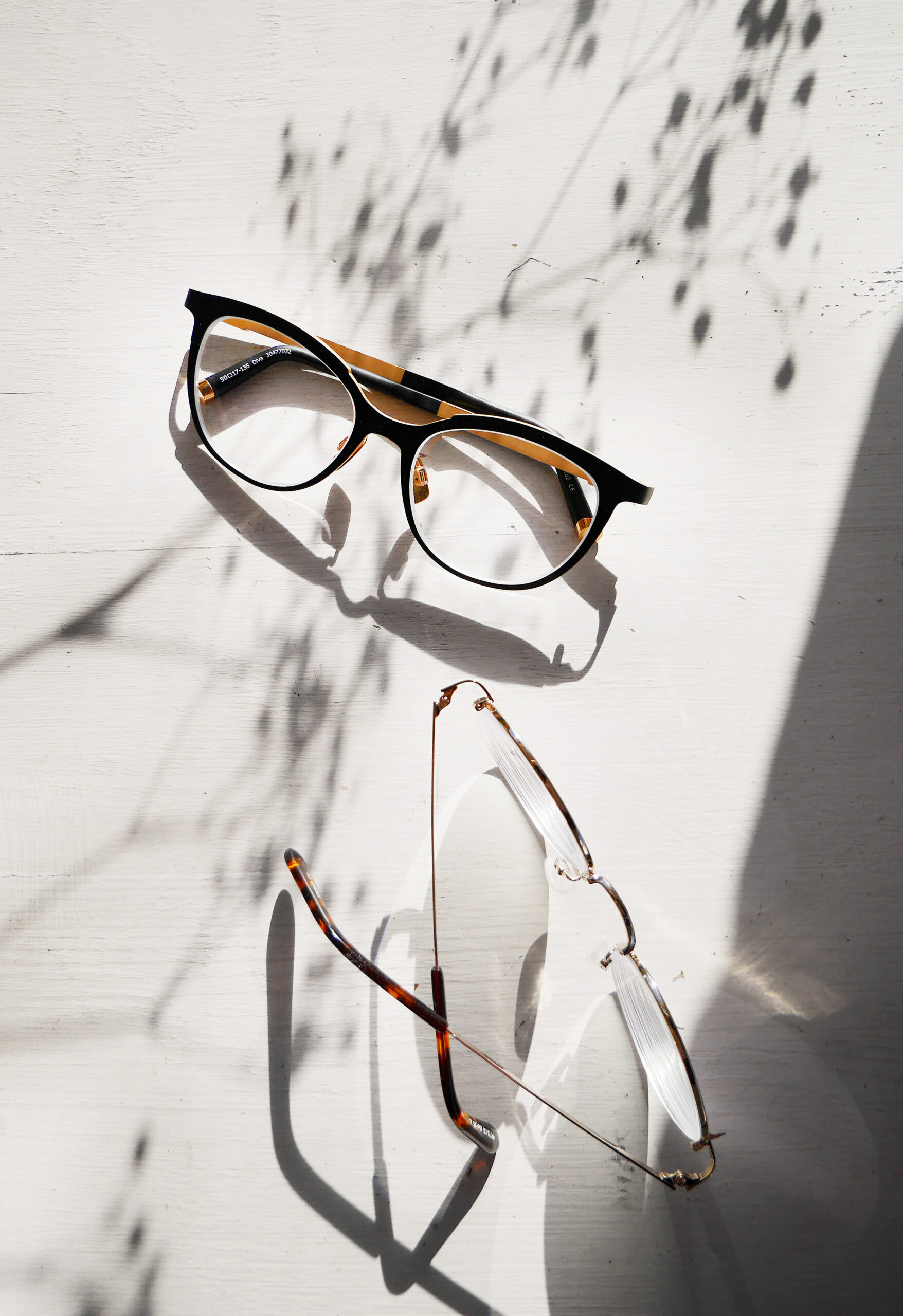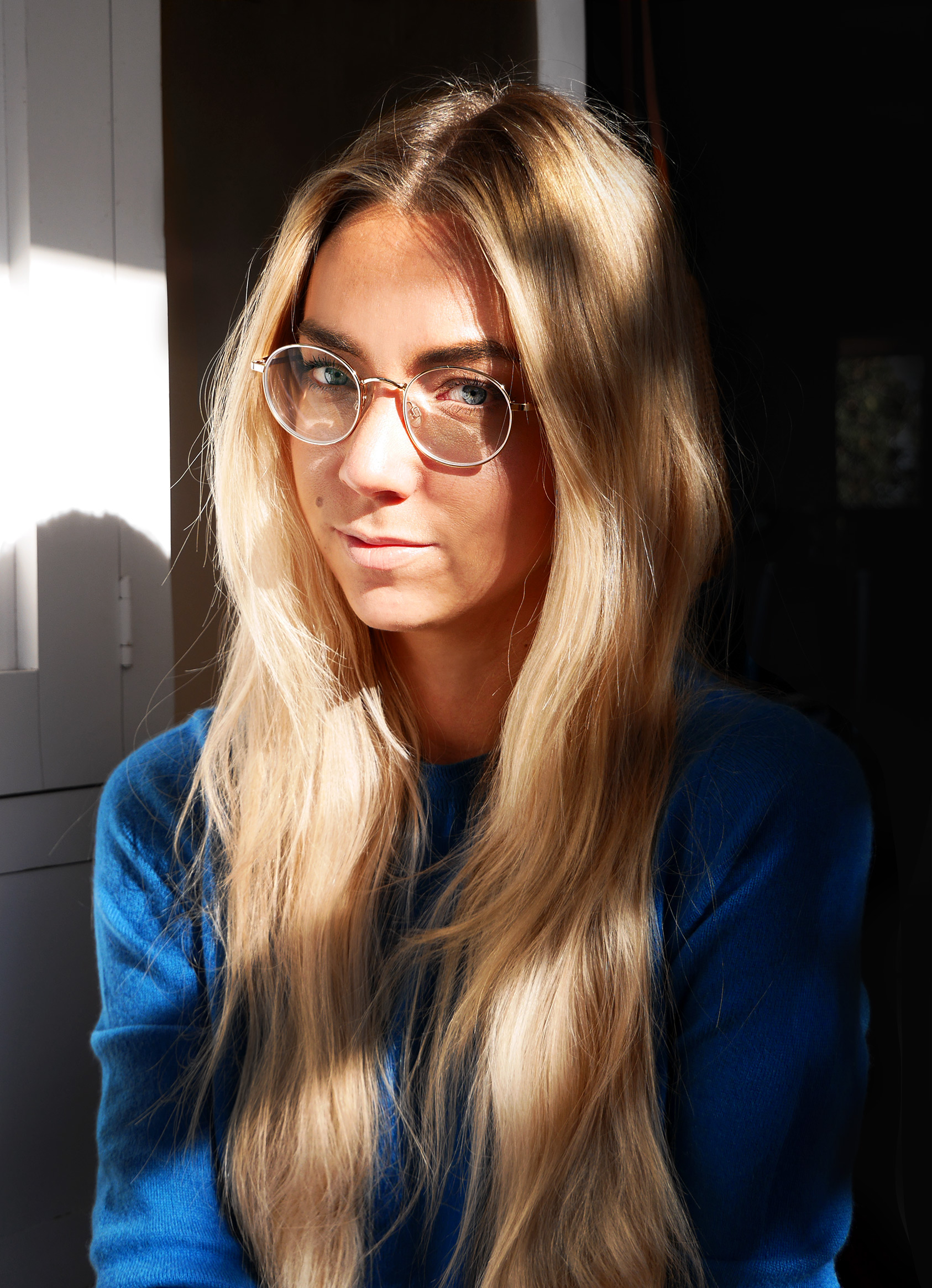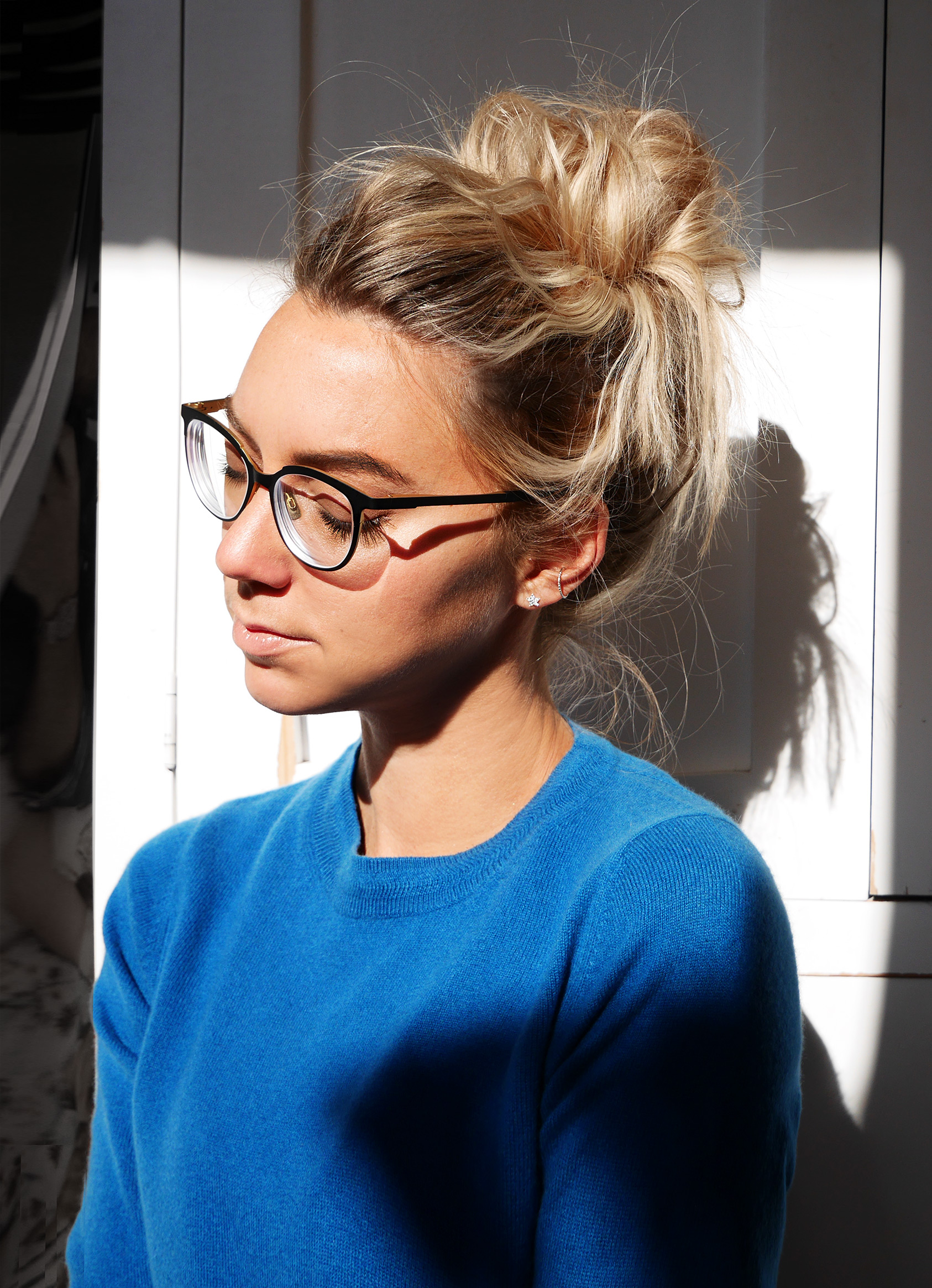 Asses your face shape
Different face shapes suit different frame shapes. Makes sense, right? There is a whole science behind this, but if you're just going off feeling, snap a few shameless selfies and ask for an opinion. The guys at Specsavers have also seen a few glasses on faces in their time – so they're a great help in store. If you're interested in taking the time to do your research, check out this page for a crash course. However, never let any 'rules' shape your opinion, remember, it's all about how you feel in them, as long as they fit you properly (don't fall off, are pressing or uncomfortable)
Consider your hair colour
Yep, it's a thing. If you're a chameleon when it comes to your mane, try expanding your range to two pairs. Specsavers have a great on going deal where you can get 2 prescription glasses for just $199 – and with a bunch of guest designers there are plenty of styles to lust over. They have a "stylists selection" on their website which you can find here, or just chat to one of them in store. I personally swung against some of the rules here, so again, don't let it dictate your decision, but it's a great guide if you don't know where to start.
Think about when you'll wear them
In front of the computer or TV? Reading? At work? I was lucky enough to be able to pick up two pairs – a more corporate frame for the every day, and a gorgeous Ellery frame which is a little bit out there, but ones I love oh so much. If you're in a strict corporate environment where you're going to wear your glasses, it might be worthwhile considering a more subtle frame.. or the opposite, if you're bringing out your personality in a big way with your work! Personally I admire people who can rock a slightly crazy frame.
Have fun!
Glasses are a great way to express your style and personality, so don't be shy. I say, if you're going to wear them, make the most out of it. If you're like me and more of a minimalist that a fashionista, let that shine through. Again, chat to the guys in store at Specsavers – with such a huge range it can be overwhelming at first, but they have extensive knowledge of their ranges and styles. I particularly love their collaboration with Australian label Ellery, which feels like a collection spot on to their brand's aesthetics.