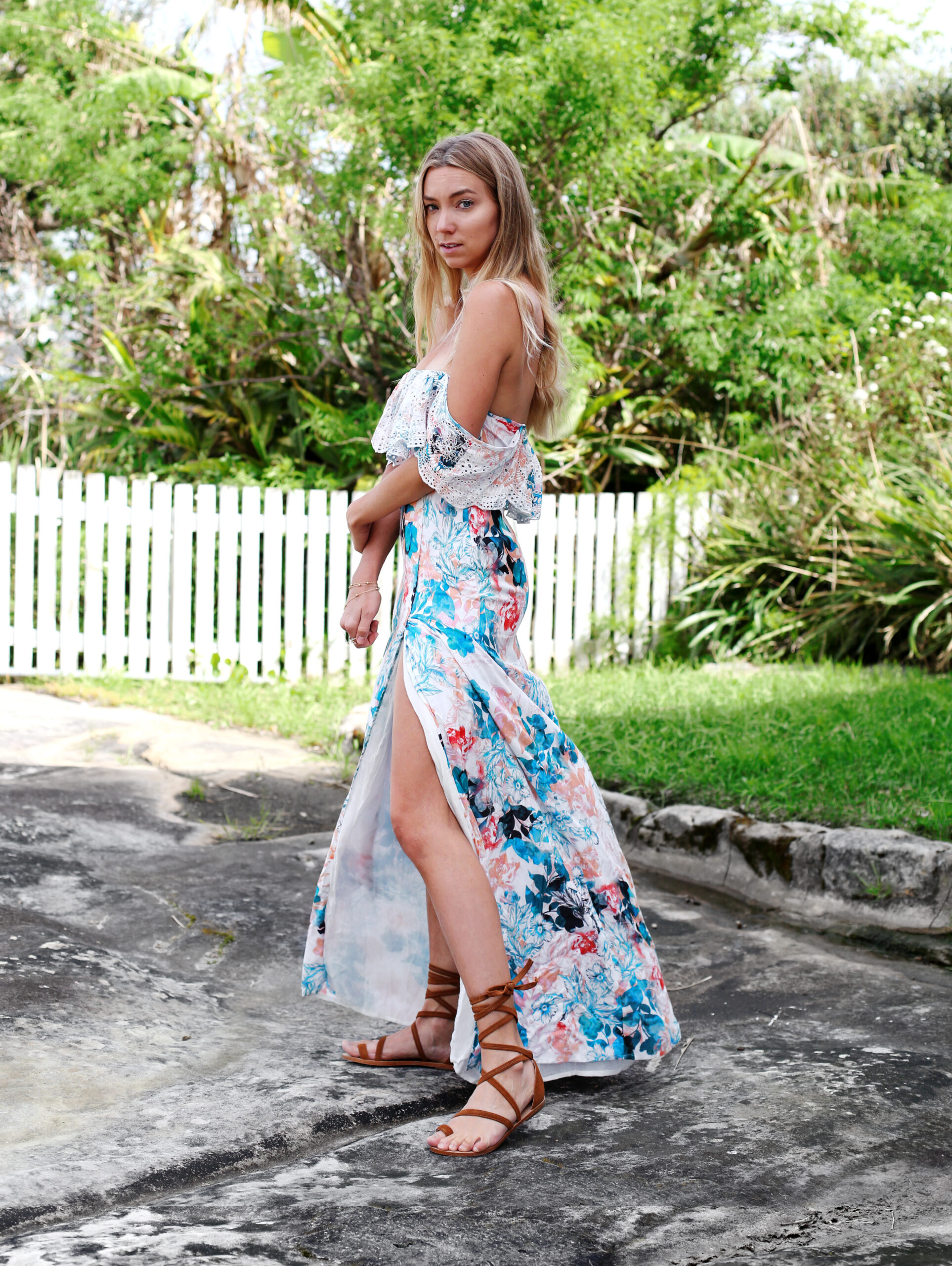 Soon turning the page to month of October has left me with a slight case of the heebie-jeebies. Where is the year going?
I guess planning a wedding, staying on top of work, developing and nurturing a business that is developing at lightning speed, as well as maintaining a normal "life"… does that. Not that I'm complaining.
As I am slightly short on time at the moment, which I am sure most of you are, I tend to look for the easiest, most fool proof way to achieve things. I apply this method not only with my workload, but also with my wardrobe. Being well and truly into Spring, I thought I would share the simplest and easiest way to inject some serious summer into your wardrobe, and in this post's case – weekend go-to's.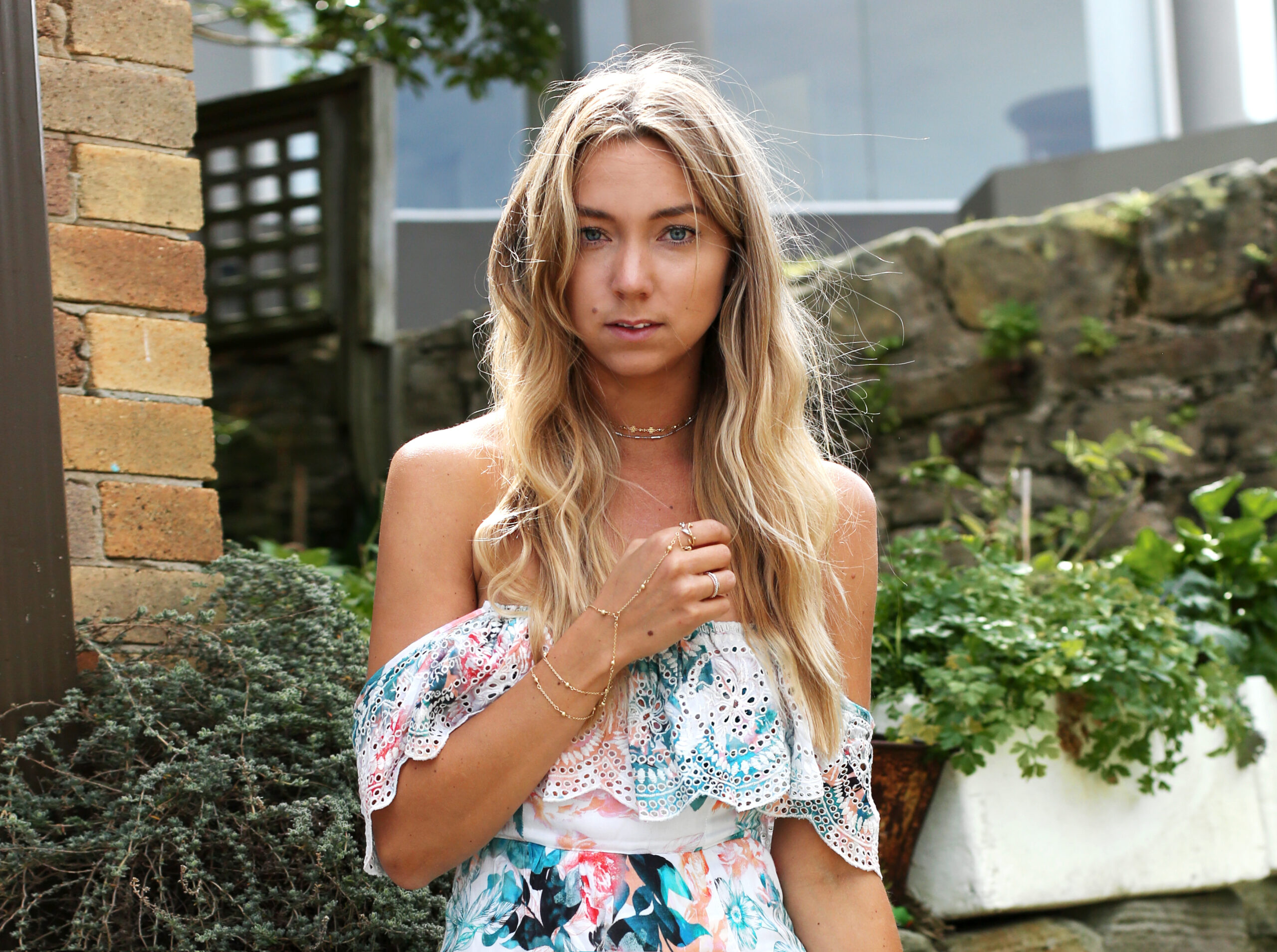 This to me, screams warmer weather. Go floral if you dare. I, in this unusual case, fell for this floral printed maxi dress which is otherwise (perhaps) not really my thing, but a cheeky off shoulder cut and thigh slit had me kind of convinced.
Yes, I know, not everyone's thing. And I most definitely not one for untidy, sloppy footwear, but a pair of leather or suede sandals can be so chic. If you're still not convinced, opt for a strappy heel like this one or a sweet leather slip on (like this one).
I am usually a silver kind of girl, but there is nothing better that a dash of gold on toned, bronzed skin. I'm all over fine jewellery (as always) in gold and rose gold leading into summer. The great thing about going for something fine is that it's carried just as well into night as it is during the day.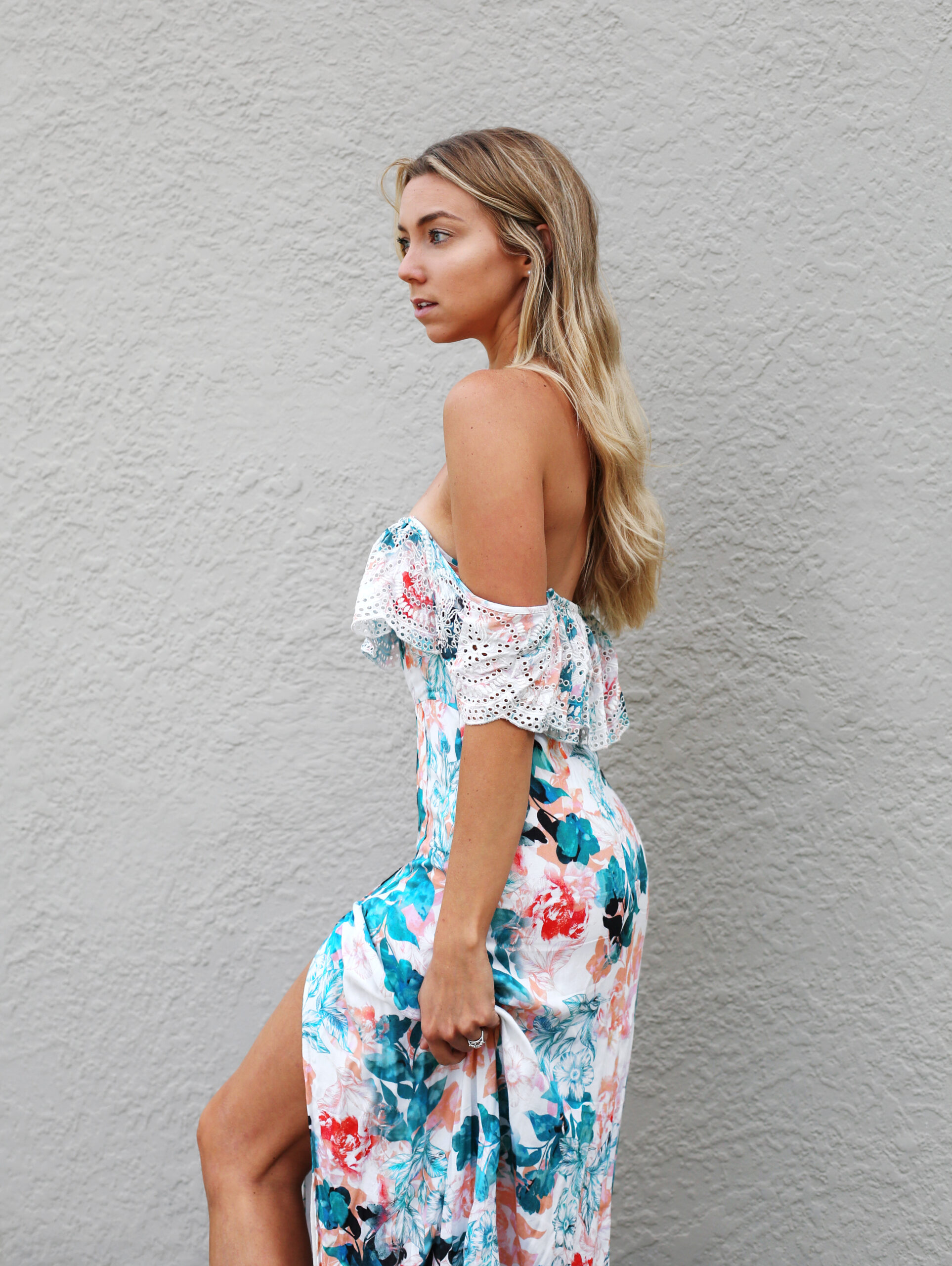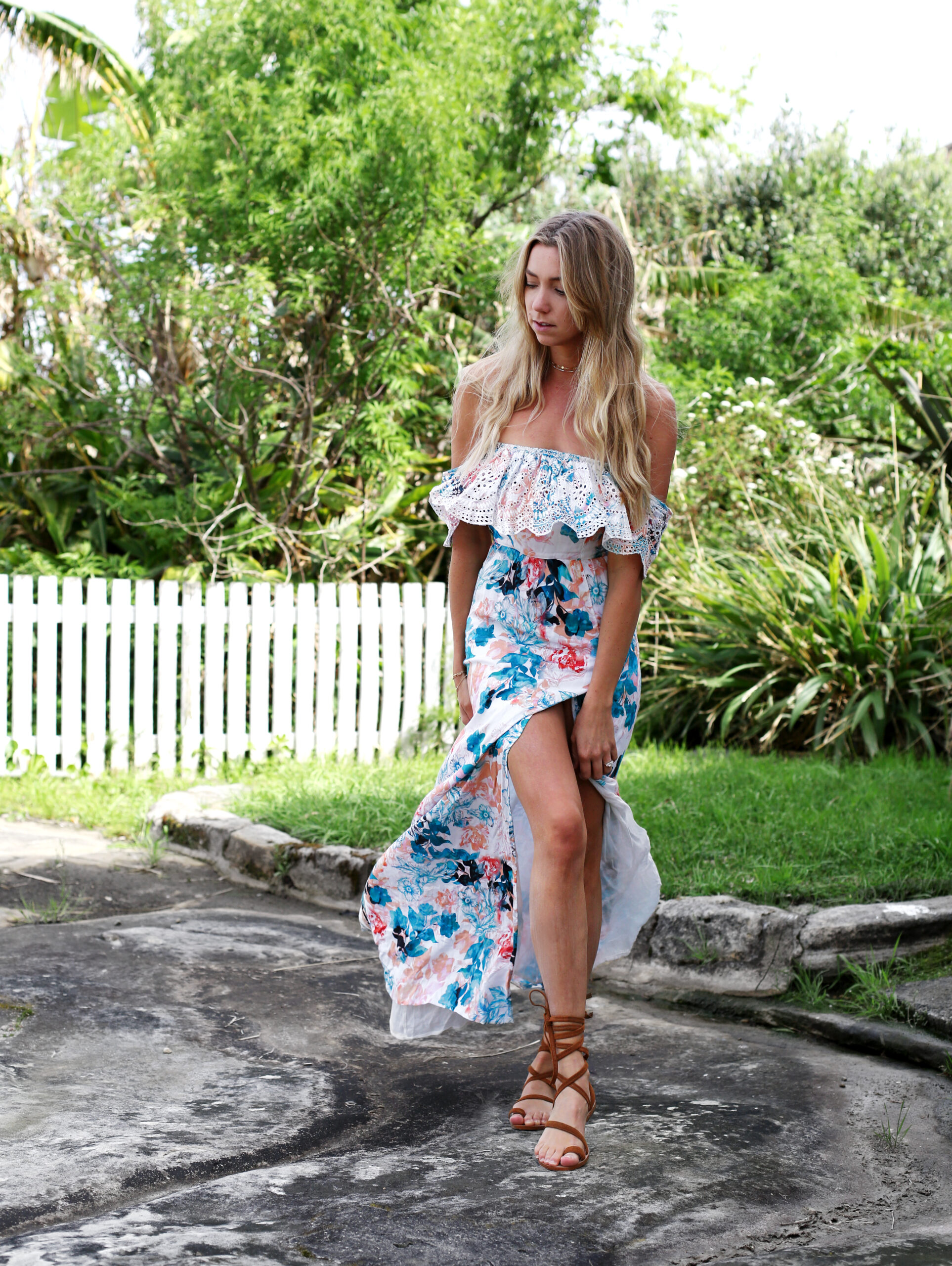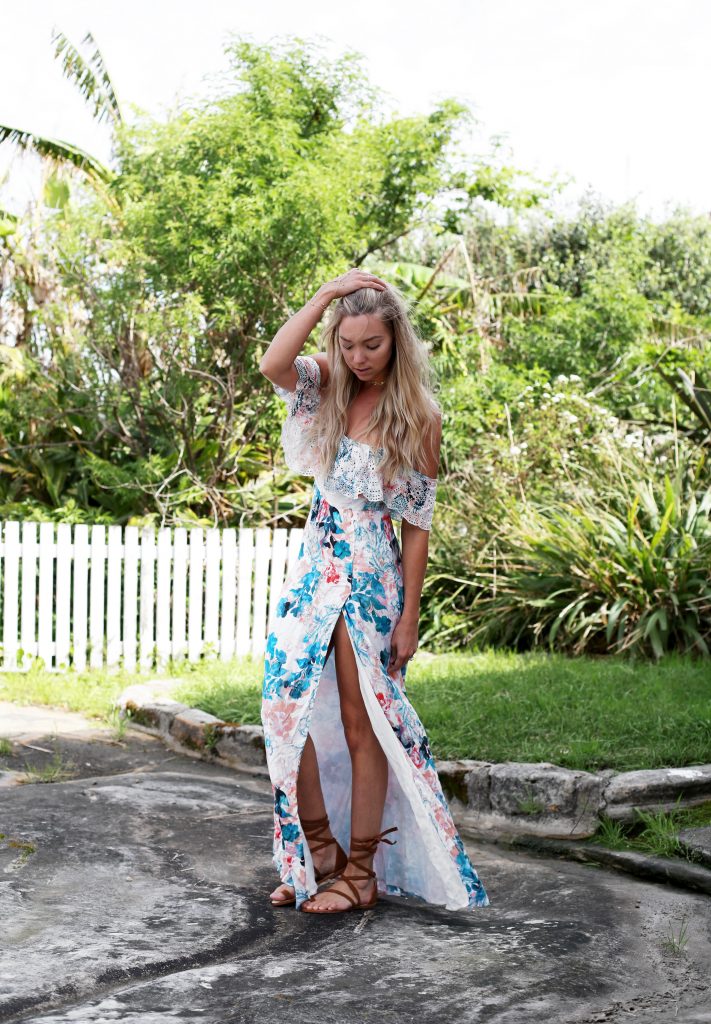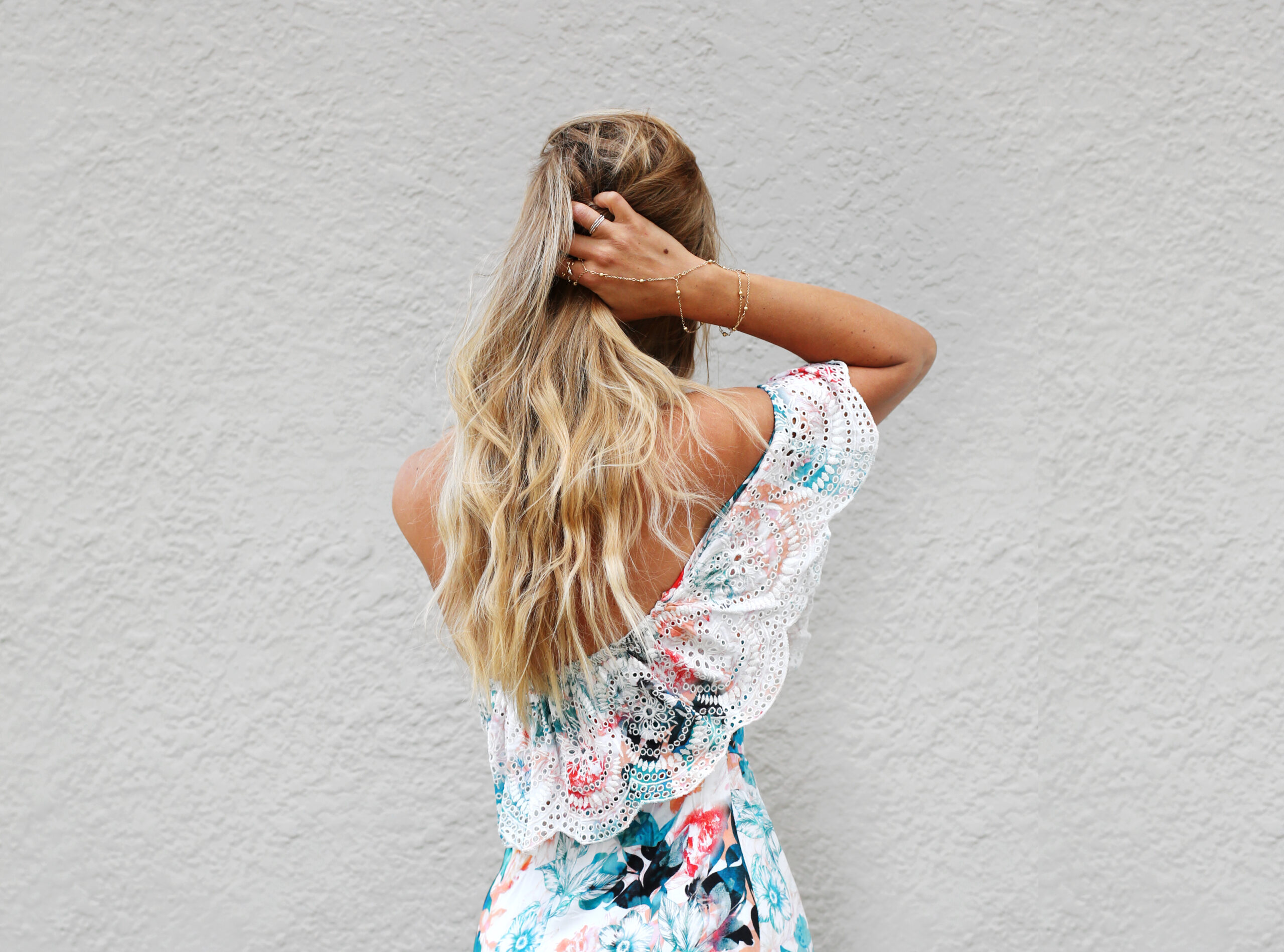 wearing
sloane sandal  |  RAYE via Revolve
anemone dress  | lovers & friends via Revolve
PS – if you're like me, and get impatient with 'normal' shipping,
the Team at Revolve have just launched free express shipping to Australia.
Hello, summer wardrobe.