This time of year is one of my absolute favourites. It's a small taste of what I grew up with back home in Sweden, where the contrasts of seasons were so extreme that you couldn't possibly miss them, something I sometimes wish we had here in Australia.
In saying that, the transition from Autumn to Spring feels significant over here.  Not just in terms of weather, but the way people decide to open up and decidedly start to feel a little more… happy. Or is it just me?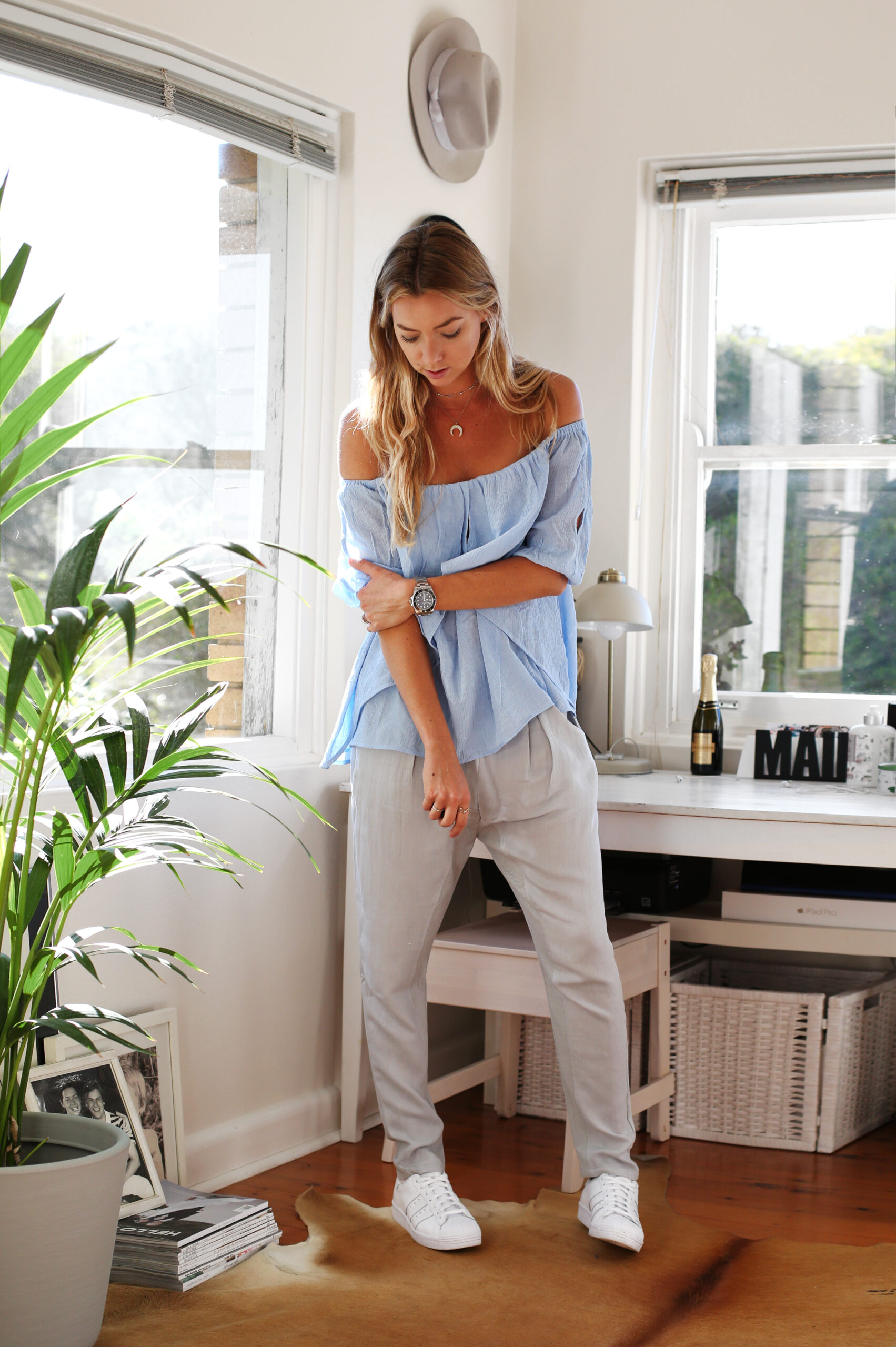 Changing up your wardrobe staples, colour choices and styles is sometimes the best part of a new season, and try to find the time every year to do a little bit of clear out, making the mornings a hell of a lot easier, especially before coffee.
My go-to's this Spring include a loose fitted pant, lots of linen, denim, white leather sneakers and a little bit of colour. Yes you heard me. Colour. But just a little bit. I'm loving powdery blues teamed with whites and greys at the moment, but faint blushes and beige tones are all go too.
Keep things simple, focus on one detail – be it statement accessories, a colour injection, a seasonal cut or style, and let it do most of the talking. Remember, spring is about being and feeling refreshed, happy and relaxed… (winning)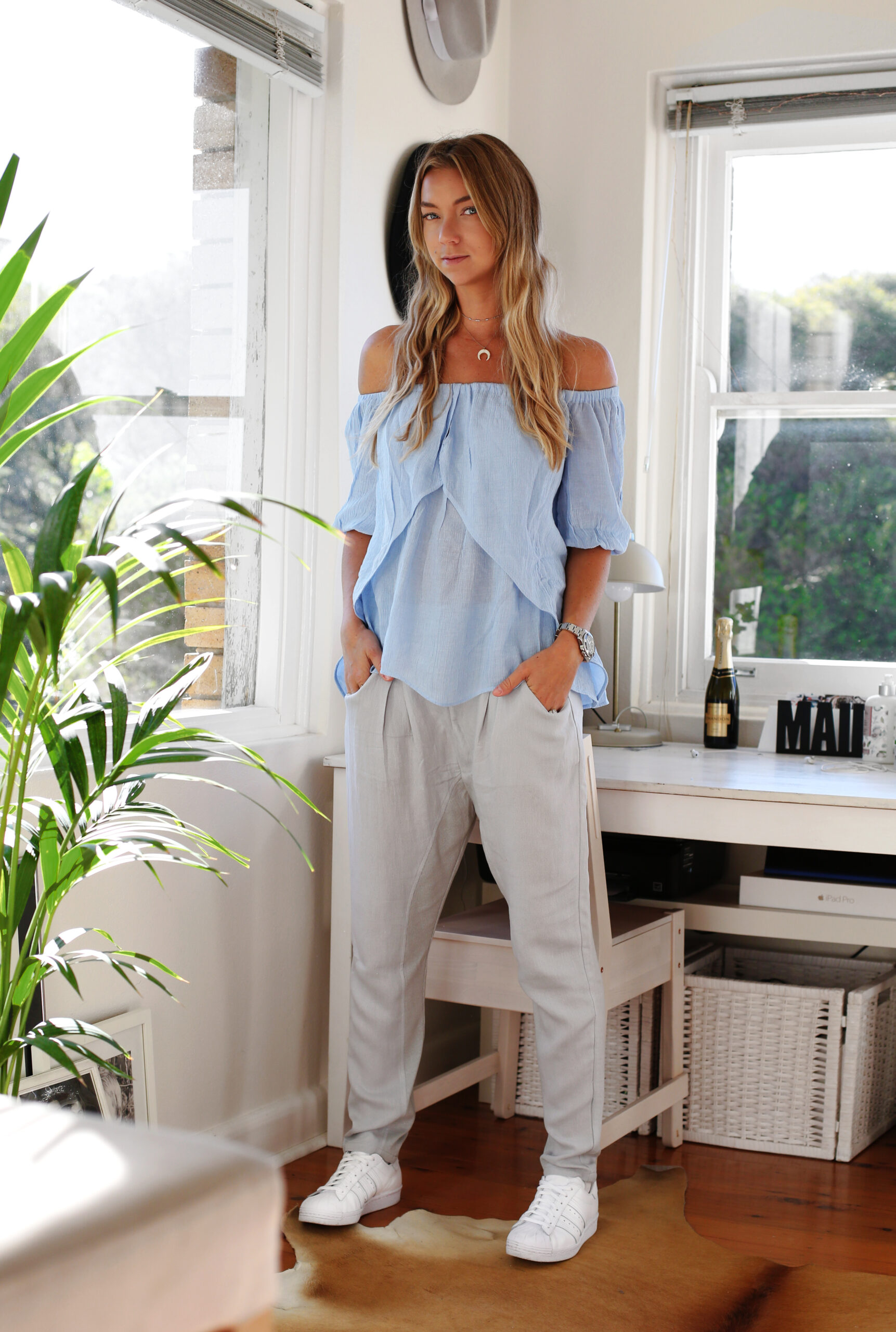 My staples for Spring dressing
Linen

Anything and everything. This fabric was made for Spring!

Relaxed fits

Blouses, boyfriend jeans, oversized jumpers and tees.

White sneakers

Because they go with anything.

Fine jewellery

Layer as much as you please.