post workout smoothie bowl
I'm going to start off this post by being completely, totally and brutally honest, and admit that my training has been far from perfect this week. I have, in general, been quite on track both with training and nutrition, but this week I have allowed 'real life' just happen.
Late nights, lots of stress, deadlines and last minute jobs seem to have taken quite the toll on me this week, and though over the last few months I've become much better at protecting 'me' and 'training' time, this week that sweet little structure has unfortunately taken the back seat.
Instead of beating myself up about it, I'm going to get back to routine for the rest of the weekend, and enjoy the weekend for what it was actually made to be – rest, recovery, reading, meditation, creative time. To kick start this I wanted to share this killer smoothie bowl recipe which I've indulged in post one of my 'The Bod' workouts. This is a slightly tweaked recipe from Sophie's program, which you can happily indulge in after training. And yes, the more visually satisfying you make it, the better it will taste. Promise.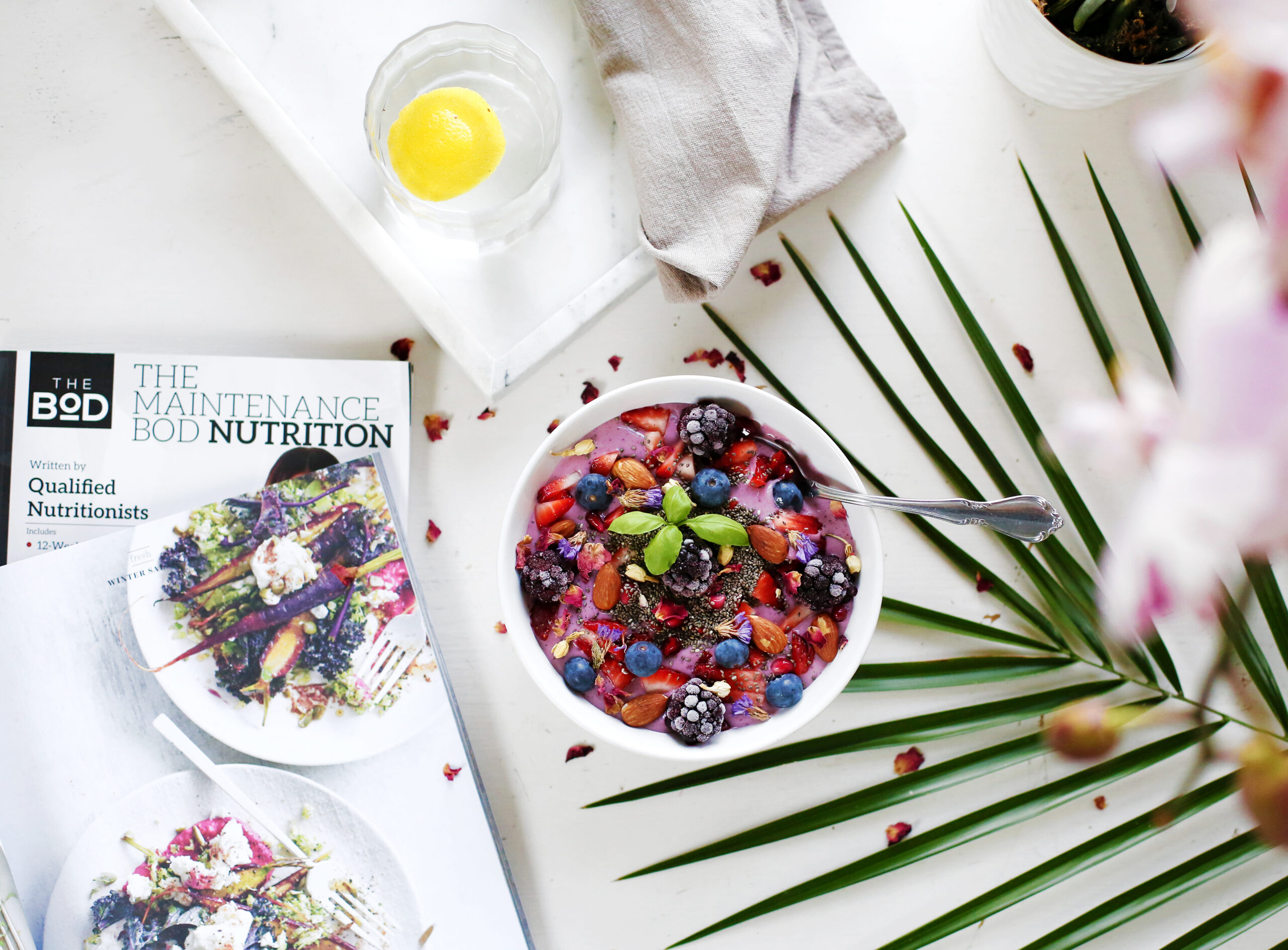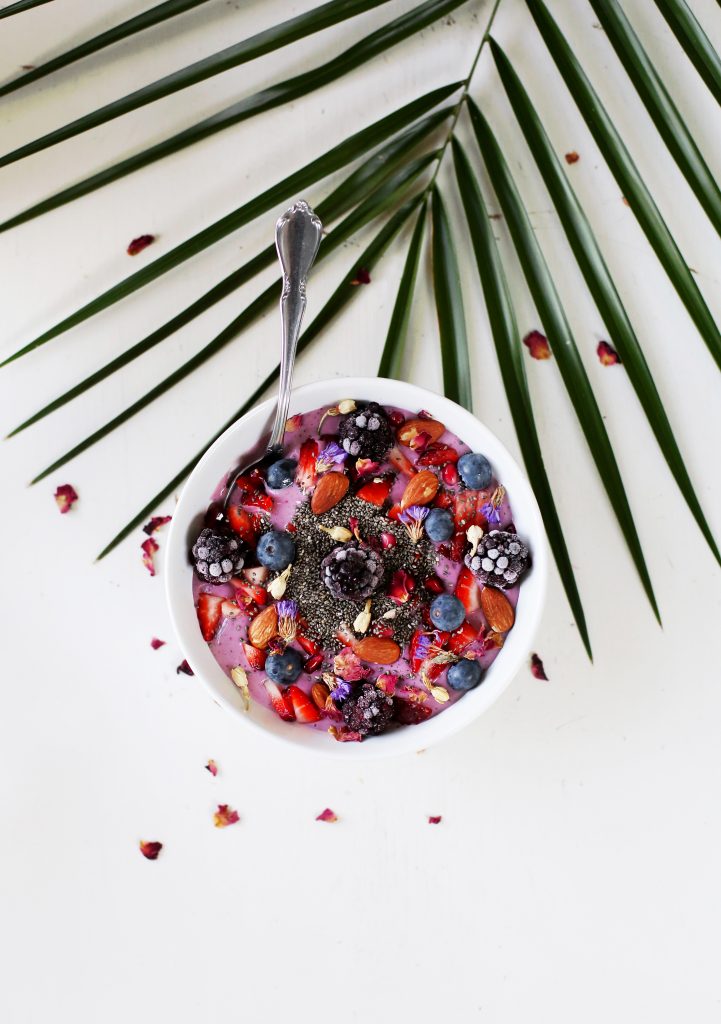 What you'll need
300ml almond milk (unsweetened)
1 scoop vanilla whey protein (or pea / hemp if you prefer)
1/2 banana (I prefer frozen, for creaminess)
1 tablespoon nut butter (I use ABC)
2 tablespoons chia seeds
1/2 cup frozen blueberries
1/2 cup toasted nuts and seeds (unsweetened or salted)
1/2 cup fresh strawberries, chopped
How to
Place almond milk, protein, banana, nut butter, frozen berries and 1 tablespoon of the chia seeds into a blender. Blend until smooth.
Pour into a bowl. Top with toasted nuts & seeds, sprinkle with the remaining chia seeds and chopped strawberries.
Enjoy!