I'm not sure if it comes with age, or just perhaps, currently the state I'm in, but the commercial hype of Valentines Day isn't quite getting to me the same way that it used to. Don't get me wrong, I love the idea of 24 long stem roses being delivered to my front door, a handwritten note from the heart, or even breakfast in bed. 
But to me it seems like Valentines Day has lost it's way a little bit. Either it's a competition to show off the biggest bouquet (and it better be freakin' big…), or we choose to ignore it completely, almost angry at it, or for how it makes us feel.
As if you need an excuse to tell the people around you that you love them, but sometimes it's easy to get consumed in the noise that surrounds this day, and look past the things that really do make you loved ones smile. So I thought I would put together a little list of things you can do today that will make anyone smile.
Remember, don't over think it.
Just because the majority of people you follow on Instagram are flying their loved ones over the Eiffel Tower and presenting them with a diamond encrusted clutch bag, doesn't mean it's full of love. Don't have a special someone in your life? I'm sure you have friends. Family. It's a great little reminder to let them know you're thinking of them.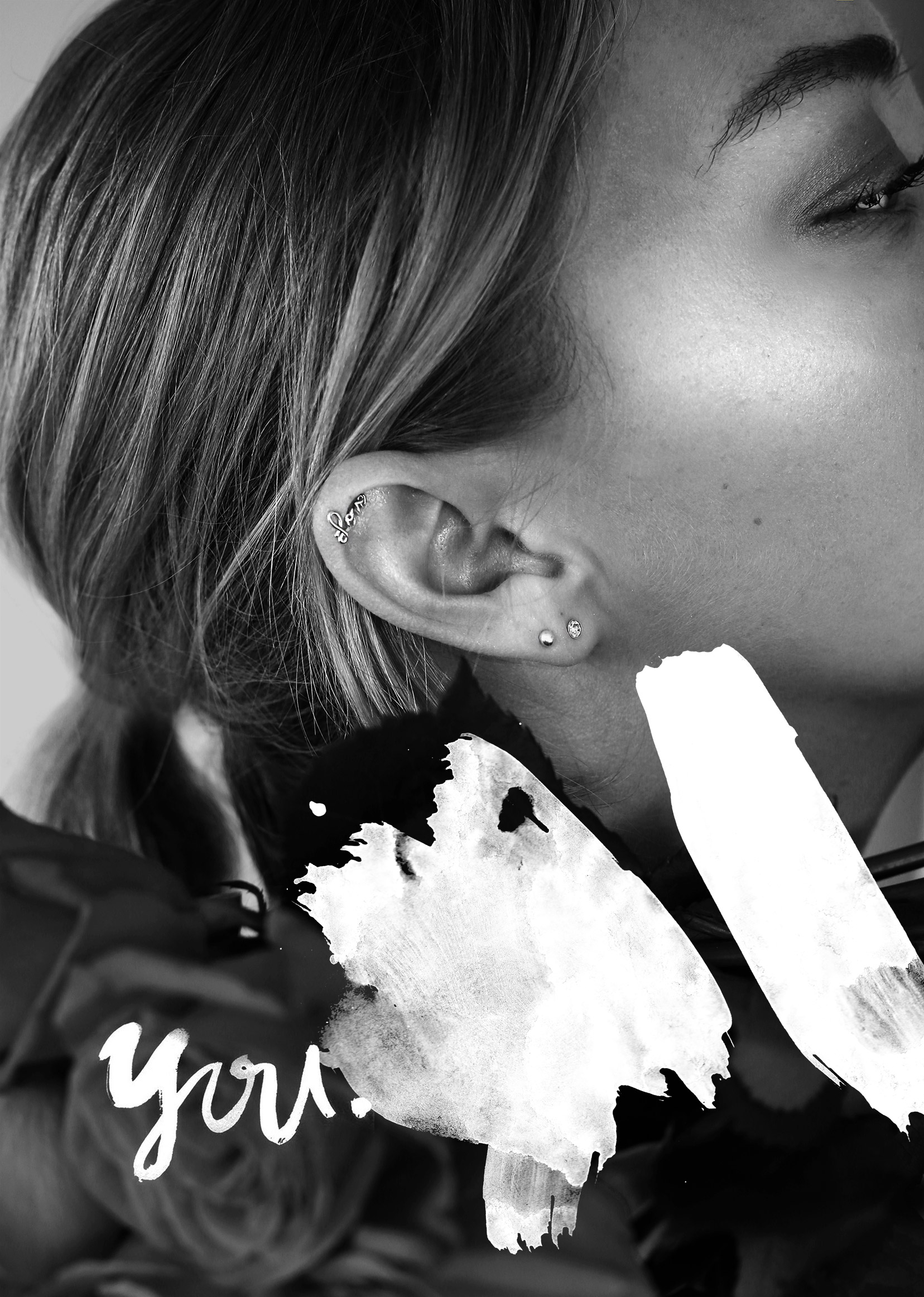 Call a friend.
Even if you're in a relationship, think about your loved ones who might not be, especially the ones who you know might be feeling a little lonely today. Preferably, pick a friend you haven't spoken to in a while, and if a call is too much, just send a text. Having someone letting you know that they're thinking about you, can be incredibly heartwarming, and totally make someones day.
Ditch the date night, and cook at home.
Cook. Cook, you say? Let's get back to basics here people, and the time and effort put into cooking a meal at home is worth twice as much as heading out to an expensive restaurant. Choose something that you both love, and don't make it too hard for yourself. Love pizza? Make it yourself. If you're single, why not invite a couple of girlfriends for a vino and a cheeseboard? Better yet, split up the dinner and choose to do an entrée, main, salad and desert each. Light the candles. Play the music. Have a dance. Go on.
Gift from the heart.
Of course a round the world trip, a brand new car or an expensive dress is nice. Everyone thinks so. If you're going to get into the gift giving, give from the heart. What means something to the two of you? What means a lot to them? I personally love fine jewellery, so something like this Cupids Arrow is the perfect balance of cute love 'fluff' and class. For you, it might be something that reminds you of your first trip together. Or something that represents their personality and / or goals in life. Take some time and think about it, but don't overthink it…
Flowers always work.
Unless your lover / friend is allergic to them, this is always a safe bet. And if we're talking boys, the likelihood of him needing a few plants around the house are pretty high (let's face it). Succulents, here we come.
Whip up a cocktail.
What's something that you enjoy drinking together? Switch up the wine and read up on your cocktail making skills. This one works just as well with friends and family as well as a loved one. And if you've just started seeing each other, this will help break the ice.
Personalise it.
If you're on the ball, you would have taken the time to personalise something. It could be a notebook, a piece of jewellery, a phone case or a keyring. If initials aren't your thing, incorporating things like dates, coordinates and sayings is a great way to go. I made myself a bangle to remind me of something pretty exciting happening in March, thanks to Samantha Moses.