how to wear the bomber jacket
I was reluctant to adding the bomber jacket to my wardrobe. Being a hopeless romantic, this quite boyish – but "works anywhere" look was one I found rather hard to master. The bomber jacket is so easily under dressed with the wrong base (for example, your gym gear), and is not appropriate everywhere (perhaps not at work), but it can also very easily become a wardrobe staple if styled well.
For me, the bomber jacket is not smart-wear, but rather something you'd throw on over the weekend, for a road trip, or even for brunch with the girls (think black mini dress, knee high boots and a khaki bomber). Whilst slowly warming up to this apparent wardrobe staple, I've also slowly warmed up to variations of it according to occasion. Last month there was not one bomber jacket in my wardrobe. I now own three – a black, a khaki and this pink little number by Stussy.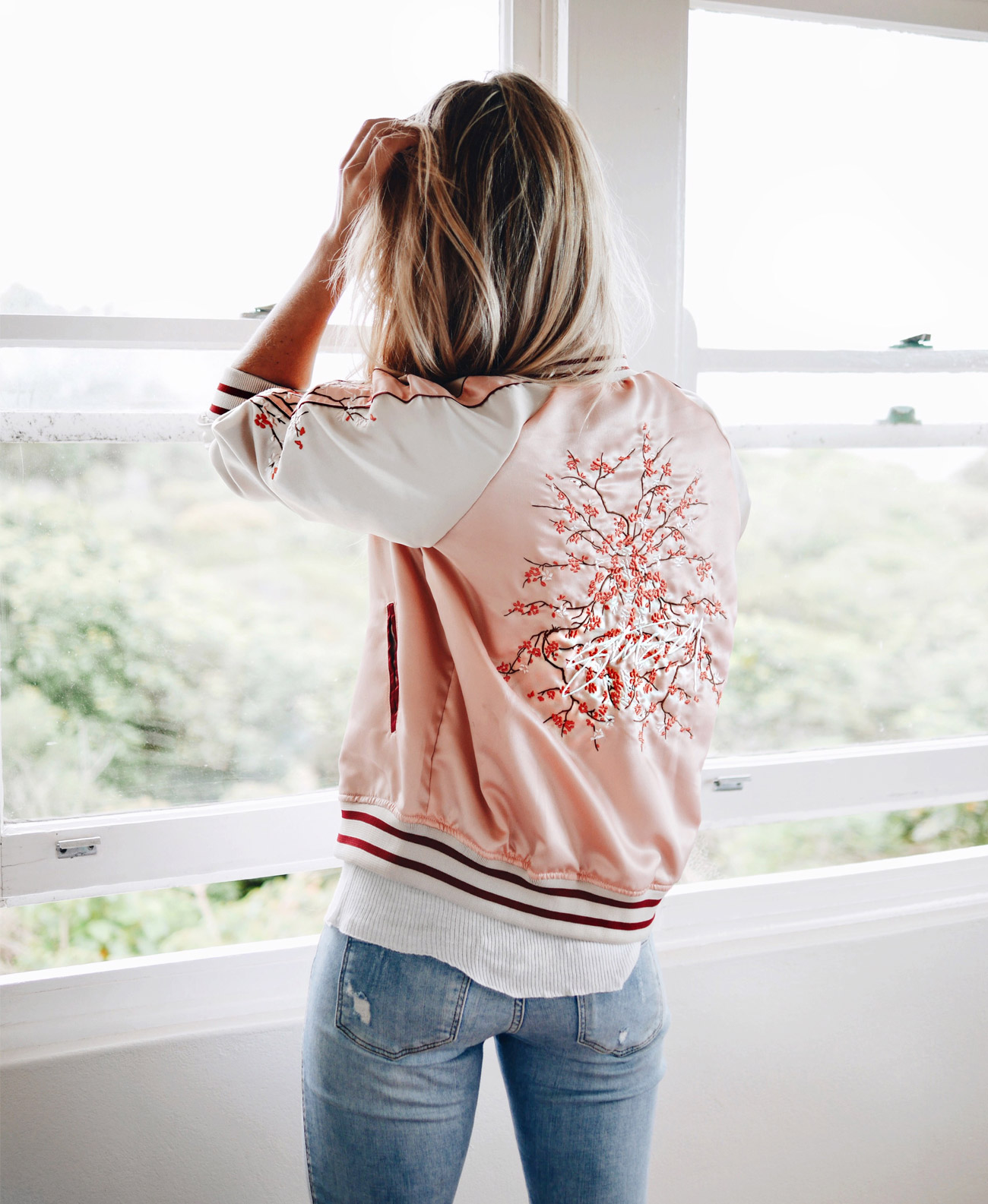 You're probably wondering what's gotten into me – with this colour and all.
To be honest I was a little reluctant to this at first, but found some joy in teaming this back with a simple white singlet, ripped light wash jeans and sea salty hair. Comfortable as ever, a little bit flirty and perhaps wishful thinking that summer isn't over, just yet.
I've gathered a collection of my favourite bomber jackets below. Enjoy!