dress up with zero effort
I'm someone who loves to dress upon the occasion calls for it – birthdays, Christmas parties, dinner with the girls or a special night with my lover, spending the time getting dolled up is something I always find fun and love to plan, if I have the time.
I am however, not one for fussy dressing.
Hair, make up looks, dresses, shoes and accessories that require constant 'monitoring' throughout the night (you know I'm talking about that skirt in your wardrobe which somehow always finds itself creeping up all on it's own as the night goes on. Or those heels which give you a blister in the same spot. Every time.)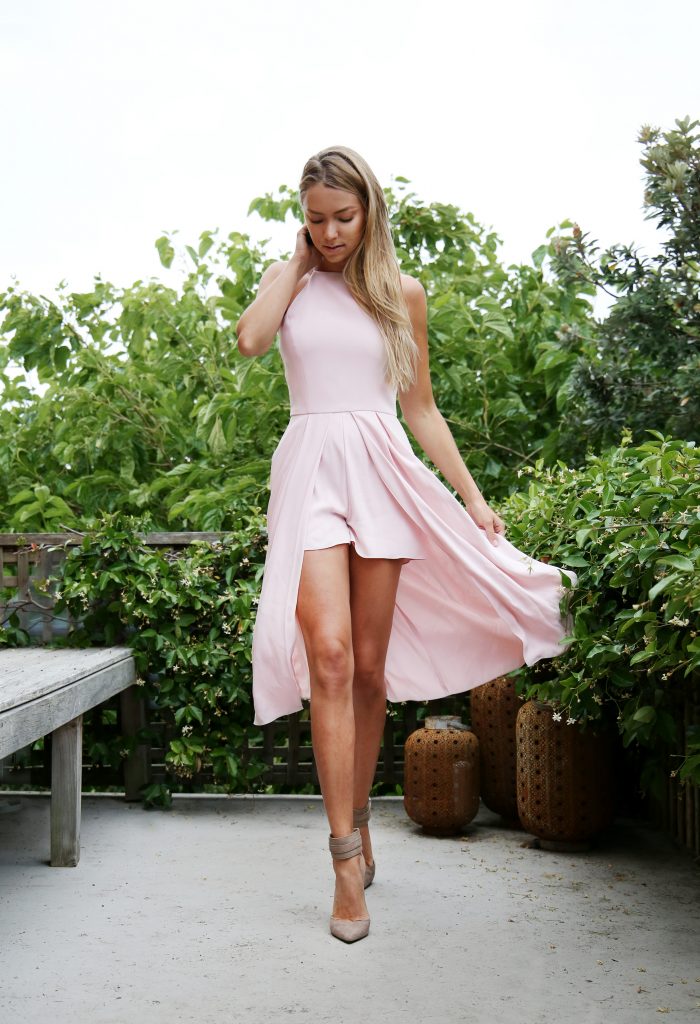 With a seriously festive month or two on your hands, I thought I'd curate some of my go to's that I always end up reaching for when getting ready (especially in a hurry) – these are usually things that end up being the most flattering things on, as they are not over engineered or over thought. If you want to freshen up your basic favourite cuts and styles, try playing with the palette (or a colour you otherwise wouldn't see yourself in), and introduce an accessory that is different from what you would rather wear.
Jump or playsuits

Easy to wear, fun and flirty with none of the fuss or worry of it being too short. I particularly love this one I found at Forever New, which give the illusion of a dress with the convenience of a "shorts" feel.

A great pair of heels

This is where you might have to consider investing a bit – and by a bit I mean around $100 – $200. Uncomfortable shoes can break a good night, as well as give you grief the following week.

The perfect primer

Behind every great face lies a good primer. This will also help with the afternoon 'update' if you're heading straight to the Christmas party from work, like me.

A fresh, femme scent

You partner in crime. Hit the gym before a session of indulgence, and keep a perfume with you that you can intensify from day to night with application. Since our LA trip earlier this year I have been loving my LE LEBO BERGAMOTE 22