Feeling comfortable in our clothing at work can be a tricky one. After four years as a freelance Graphic Artist, to move on to three years of a home office, having to get dressed everyday for work kind of became a secondary task, what mattered was getting stuff done.
Since moving into our office about 6 months ago I've had to step up my office dress game, and even though I would love to be able to rock up in tights and sneakers everyday, someone has to draw the line somewhere. Dressing for how you want to be perceived is something I have always strongly believed in, and rocking up to work in active wear, to me – just screams laziness.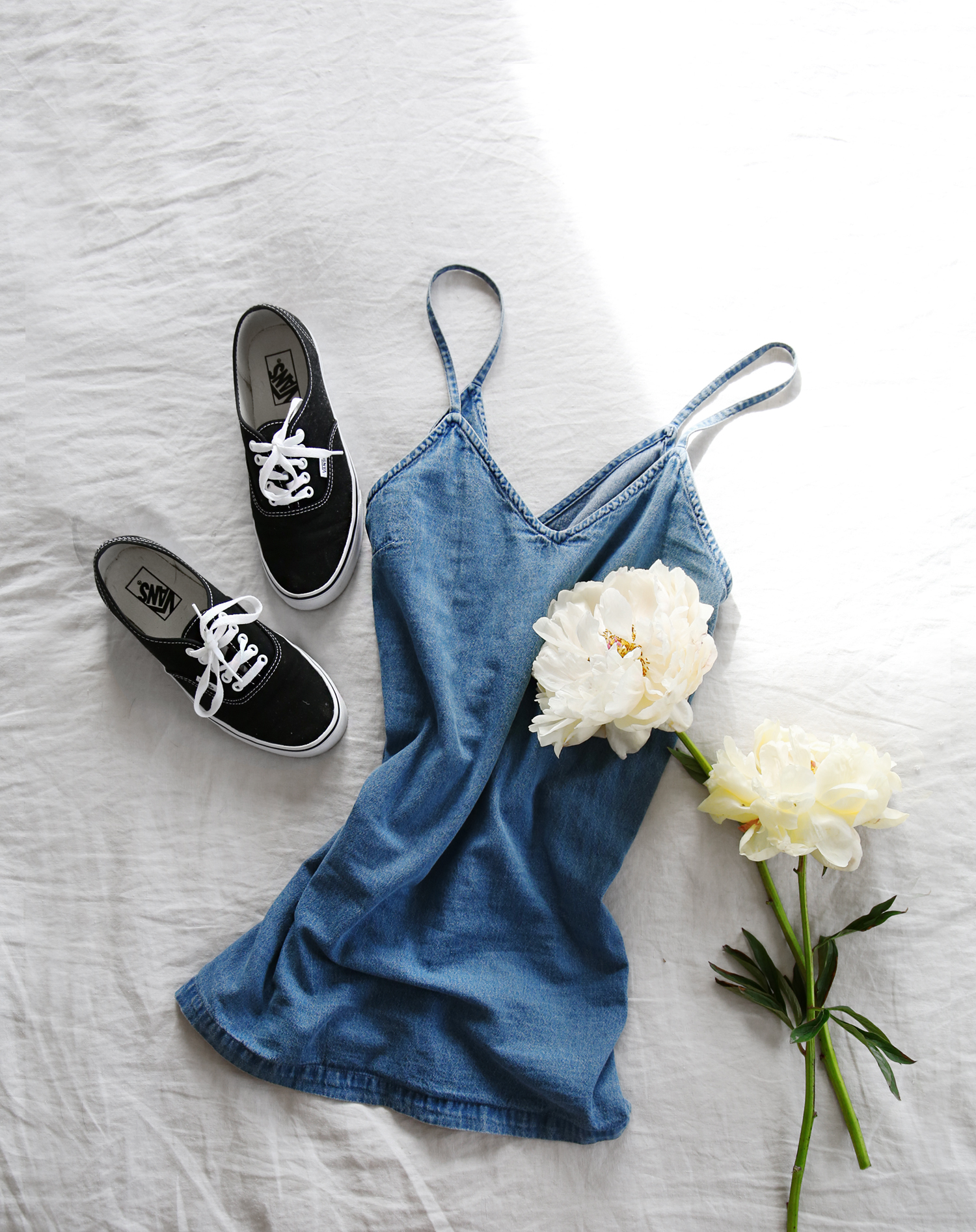 However, just because you can't go straight from the gym to work without being changed, doesn't mean you can't bring your favourites into the office. Think sweet summer dresses, your favourite denim, a chic pair of heels or even your Vans – but work them back with classic staples to tone them down a bit.
Frayed denim shorts? Maybe not. But try a frayed ankle jean teamed with a pair of white sneakers, or slip the perfect white t shirt underneath your favourite summer dress. Don't forget that it's always OK to bring in your personal style to work, just leave the revealing and / or raunchy styles for the weekend.
I love teaming a simple denim dress with a staple tee. This is otherwise a dress I'd wear without the tee (and the bra…!) after a beach swim on the weekend. Brush out that sea salty hair into a pony tail, whip on some eyeliner and a glossy lip and you're all set for the daily grind.